Theology that impacts the Church and the World
Practical Theology Conference in partnership with Bible Society
9 – 10 April 2019, Moorlands College
Since 1948, Moorlands College has equipped Christians passionate about Jesus Christ with the knowledge and skills they need to impact the Church and wider world. As part of the college's 70th anniversary celebrations, we have joined with Bible Society to gather experts in the fields of practical theology, biblical studies, and ethics to explore what theological frameworks and methods best support this aim.
We'll move from questions relating to the nature of practical theology through to the value of this discipline for the Church and its engagement with the wider world. The topics we will address include: the Gospel, Scripture and practical theology; theology, social science and public policy; the role of creativity and the imagination; and practical theology and mission.
---
Speakers include:

     Helen Cameron, Salvation Army (Keynote speaker)
Helen Cameron is a Practical Theologian with experience of working in the church, academy and secular world.  Her focus is on the interaction between the pastoral, practical and political.  Most recently she was Head of Public Affairs for The Salvation Army, leading their social justice work on homelessness, unemployment, social security, adult social care and food poverty.  Prior to that she was founding Director of the Oxford Centre for Ecclesiology and Practical Theology at Ripon College Cuddesdon, an Anglican Theological College. In 2015 she was nominated by her peers to join the International Academy of Practical Theology.
---

     Mark Greene, London Institute for Contemporary Christianity
Mark Greene, ex-NYC adman, ex-LST vice-Principal, is the Executive Director of the London Institute for Contemporary Christianity. His work has focused on empowering individuals and church communities for frontline Monday to Saturday ministry, and on whole-life disciple-making and cultural engagement. Recently he's been working with the Langham Partnership on an action-learning project identifying best practice for overcoming the sacred-secular divide through theological education.  His books include Thank God it's Monday, Probably the Best Idea in the World, Fruitfulness on the Frontline, and The One about…
---

    Chloe Lynch, London School of Theology
Dr Chloe Lynch is Lecturer in Practical Theology at London School of Theology. After qualifying as a City lawyer, she spent ten years working in church leadership and now, alongside undergraduate teaching and research supervision, Chloe is continuing her own research in leadership and in spiritual theology. Her book, Ecclesial Leadership as Friendship, comes out in 2019 in Routledge's 'Explorations in Practical, Pastoral and Empirical Theology' series.  Chloe also preaches and teaches regularly in the wider church, as well as mentoring emerging leaders.
---

     Ian Shaw, University of Edinburgh
Dr Ian Shaw spent 9 years in pastoral ministry in London and Manchester before moving into leadership roles in theological education where he has worked for 23 years. He was Dean of Postgraduate Studies at International Christian College in Glasgow, before spending nine years working as the UK Director of the Langham Scholarship Programme, helping to train leaders in theological education from the Two-Thirds (Majority) World. He is an Honorary Fellow of the School of Divinity at the University of Edinburgh. Since 2017 he has been Provost of Union School of Theology. 
---

    Olwyn Mark, Love for Life
Olwyn Mark is Head of Research and Strategic Partnerships at Love for Life, a Relationships and Sexuality Education project in N. Ireland. She completed her PhD at the London School of Theology in 2015 and published it under the title 'Educating for Sexual Virtue: A Moral Vision for Relationships and Sex Education'. She has also written a report for the public theology think tank, Theos, entitled 'Passing on Faith', exploring faith transmission in the home.
---

     Helen Morris, Moorlands College (Conference facilitator)
Helen has been lecturing at Moorlands College Christchurch campus since September 2015, having previously worked part-time with the Moorlands Midlands centre. She took on the BA Course Leader role in February 2017. Helen's doctoral studies are in the area of contemporary ecclesiology, which she completed at St Mary's University, Twickenham, under the supervision of Professor Steve Walton and Dr Adrian Chatfield.
---

     Alistair McKitterick, Moorlands College
Alistair has been a tutor and lecturer in Biblical and Theological Studies at Moorlands College since 2005.  He lectures on both our undergraduate and postgraduate courses and he previously lectured in theology at Christ for the Nations UK.
---

     Chris Sinkinson, Moorlands College 
Chris lectures on both the undergraduate and postgraduate courses at Moorlands College and regularly leads student tours to Israel. Chris originally studied Philosophy and English before going on to complete an MA and PhD in Theology. Chris' PhD was on Christian responses to the World Religions and, in particular, the theology of John Hick. However, he also has a great interest in archaeology and the Bible. He has been involved in the Bethsaida Excavations Project in the Galilee and published in this area.
---

     Andy Thomas, Moorlands College
Andy has been the Senior Tutor at the Moorlands South-West Centre since its inception in 2013. During his time in this role he has also been the Training Manager for South West Youth Ministries (SWYM) and involved in the leadership of a non-denominational church in Devon. Andy's MA research looked at how learning theory, gleaned from his time in education, could be used to improve the way the church was attempting to educate against HIV/AIDS in KwaZulu-Natal, South Africa. The successful conclusion of this work led to an opportunity for further doctoral studies in Practical Theology at UNISA (Pretoria) which focused on Pentecostal approaches to healing when faced by HIV/AIDS using the Empirical Theology of JA Van der Ven. His current research interests include practical theological methodology, rural ecclesiology and missiology and church growth.
---

     Andrew Ollerton, Bible Society
Dr Andrew Ollerton is Bible Communication and Engagement Consultant with Bible Society. Andrew is an ordained minister with experience of leading and planting churches. Andrew is also a researcher and lecturer in Theology, having recently completed a PhD in Historical Theology. He is author of The Bible Course, a popular small group resource that provides an accessible way to engage with the Bible.
---

     Paul Williams, Bible Society
Paul Williams became Chief Executive of Bible Society in September 2016 having previously worked for over a decade in business in London and then as an academic theologian in Canada. He is the visionary behind ReFrame, an innovative resource for whole-life discipleship, produced by Regent College, Vancouver, where he holds a Research Professorship of Marketplace Theology and Leadership. Paul is passionate about helping the Church read the Bible in the marketplace and engage missionally in contemporary culture. He is married to Sarah and they have two adult daughters, Hannah and Emilia.
---

     Paul Woolley, Bible Society
Paul joined Bible Society in January 2011. He was founding Director of Theos, the public theology think tank, between 2005 and 2010. In addition to previously working as a Parliamentary Researcher and directing a political unit, he has had extensive public affairs experience. He is married to Ruth, and they have three children, Amos, Atticus, and Esther.
---
Date and time:
Tuesday 9th April (starting at 10.30am) – Wednesday 10th April 2019 (finishing at 5.00pm).
Location:
Moorlands College, Christchurch Campus, Sopley, Dorset, BH23 7AT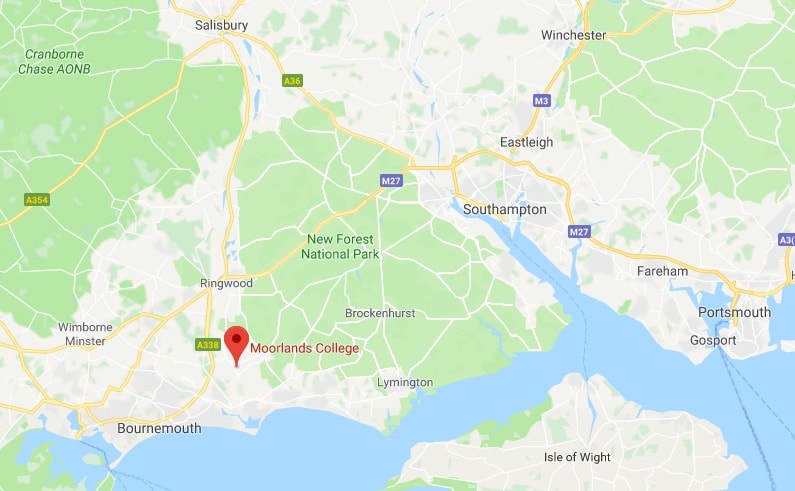 Price:
£125
What's included in the ticket price?
Day 1: Refreshments, lunch and a formal evening meal.
Day 2: Refreshments, and lunch.
Limited onsite accommodation available at an additional cost of £30 pppn (including full English breakfast)*
*Please note, accommodation is in student rooms which do not have en-suite facilities. There is limited availability. Alternative accommodation can be found at various locations in the New Forest or nearby Bournemouth.
Sponsored places
We're delighted to announce that Bible Society can sponsor six people to attend for half price. Simply tell them why you'd like to attend and how it will benefit you in the future. To enter, please provide your answer in no more than 300 words by emailing ryan.haylock@biblesociety.org.uk. The closing date is Friday 15 March 2019 at 5pm.
Please share this with others in your church who might be interested in joining us.
---
Run in partnership with Bible Society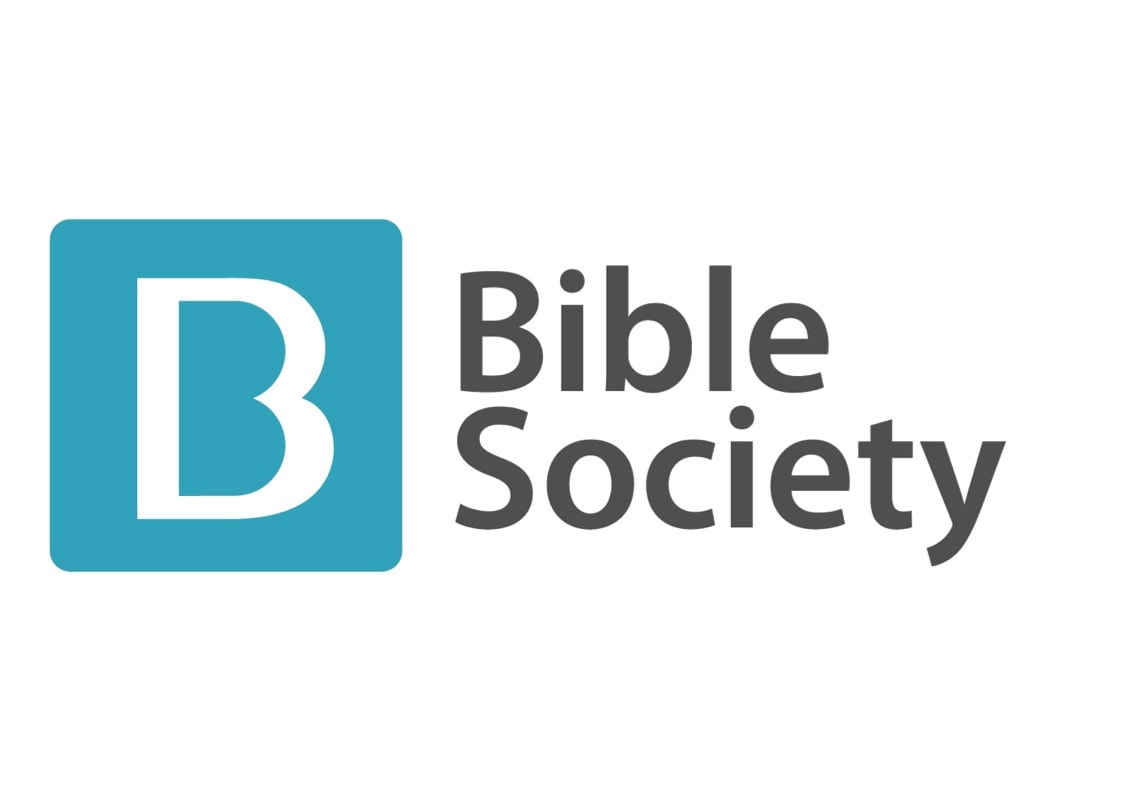 ---