Guvna B at Moorlands College
We're excited to announce that we'll be hosting Guvna B for two days in May 2019. Get these dates in your diary!
Friday 3 May 2019: Afternoon workshop (2-4pm)
Saturday 4 May 2019: Evening gig (7-10pm) – Doors open at 6.30pm.
If you'd like to come to the Saturday evening gig, you get a complimentary ticket to the Friday afternoon workshop; a saving of £5. If you can't make the gig, the workshop on the Friday is £5.
---
Bio
Guvna B, at 26 years of age, is a multi-award winning, record-breaking rap artist from London. He became the first rapper in UK history to top the Official Christian & Gospel charts, and his most recent No. 1 release SECRET WORLD was the UK's highest selling urban Christian album in 2015.
Guvna's aim is simple. To inform, inspire and equip young people all over the world to live out their God given purpose on earth and reach their full potential. Guvna's music addresses life issues, not through romanticising negative values or pretending hardship doesn't exist, but by offering reasoning with an insight based upon his faith and experiences. Your past doesn't have to dictate your future and Guvna B wants every young person to know that. He aims to make music that is powerful enough to neutralise and banish so much of the negativity that has plagued this world for years.
"My upbringing helped me find my faith. The negative things I saw around me inspired me to do better and inspire people to be the best they can be instead of becoming stereotypical products of a negative environment," explains Guvna B.
In a world where most rap music promotes drugs, violence, sex and misogyny, Guvna B hopes to be a beacon of light.
---
Student Testimonial
Joshua, one of our first-year students, recently worked with Guvna B and has shared his experiences with us:
"I spent a day working with Guvna B in a secondary school in London. It was a day of reaching those throughout schools to be inspired by faith and live with a purpose, transforming the world around them. Guvna B captured the minds and hearts of the audience and his testimony of struggles in a secular world resonates with anyone searching for relationship with God in our 'non-faith' society. His use of music is powerful and engages with everyone in the room in such an impactful and relevant way." – Joshua
---
Location:
Moorlands College, Christchurch Campus, Sopley, Dorset, BH23 7AT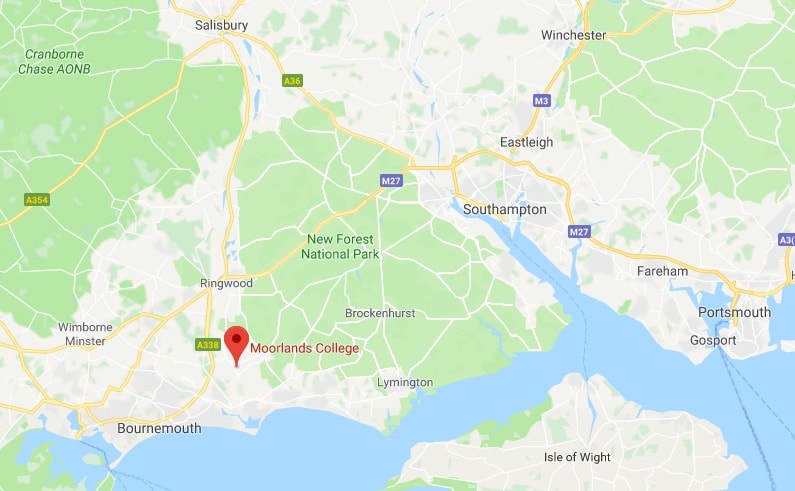 How to book:
Please book via our Eventbrite page:
This event is run in partnership with Bournemouth University Christian Union.