3:15 Mental Wellbeing (Youth Conference)
Due to social distancing regulations, this event will be postponed. We're really looking forward to joining together again in person one day! Keep an eye on this page and on our social media channels to find out when the event will be re-scheduled for. Thank you for your patience with us!
---
Date and timings: Saturday 13 June 2020, 10am – 3.15pm
Venue: Above Bar Church, 69 Above Bar St, Southampton, SO14 7FE
Our 3:15 Mental Wellbeing Youth Conference aims to equip young people (aged 13-18) and their youth leaders on how to get to grips with mental wellbeing. With biblical answers and practical tools, our team will help to encourage young Christians to be a light throughout the challenges they face on a daily basis.
The apologetics-focus and numbering of 3:15 is based on 1 Peter 3:15, which reads: 'Always be prepared to give an answer to everyone who asks you to give the reason for the hope that you have. But do this with gentleness and respect.'
 Our Scripture-based talks include topics such as:
Mental wellbeing
Social media
Anxiety
All talks are followed by discussion, allowing you to make sense of the questions you might have. The young people will be based in one area whilst their youth workers will be based in another; you'll all come back together at points throughout the day. This ensures that teaching is tailored separately to the youth and to their youth workers.
We've partnered with Central Counselling & Training Service (CCTS) and joined together with the team from Above Bar Church as hosts to bring together youth from Southampton and beyond. We're looking forward to welcoming you and sharing smoothies, chats and a whole load of Pick n Mix together!
Meet the team
The 3:15 Youth Conference is facilitated by resident team Andy du Feu and Karen Todd with a variety of guest hosts and speakers.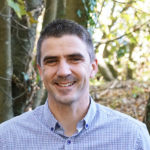 Andy du Feu
Andy is the Director of Youth and Community Work at Moorlands College. Andy lectures on a breadth of subjects on our BA course, and he teaches our specialist MA module in digital communication.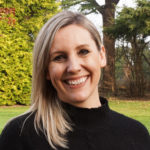 Karen Todd
Karen is the Director of Communications at Moorlands College. She's also an author, speaker and mentor and has co-authored a book called Freed from Shame: Addressing the stigma of mental illness in the church.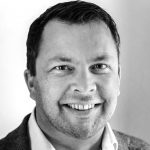 Pete Larkum
Peter Larkum has over 20yrs Youth Work experience working all across the country. He became a Mental Health trainer in 2009 and is now an award winning instructor and public speaker with an ability to use his enthusiasm to share the fundamentals regarding Mental Health and Prevention.

---
Price
£6 per young person. Get a 15% discount for 2 or more young people booked in. Youth workers come for free. Please bring your own lunch and remember some coins as smoothies and Pick n Mix are available to purchase.
---