3:15 North Youth Conference
Date and timings: Saturday 8 February 2020, 10am – 3:15pm
Venue: Bethany City Church, Bede Tower, Burdon Road, Sunderland, SR2 7EA
Do you want to gain confidence in understanding and sharing your faith? Our 3:15 apologetics conference, based on 1 Peter 3:15, will equip young people and their youth workers on how to tackle big questions with biblical answers.
'Always be prepared to give an answer to everyone who asks you to give the reason for the hope that you have. But do this with gentleness and respect.'
– 1 Peter 3:15

With the help of Moorlands College lecturers, our Scripture-based talks will equip you in how to better share your faith in Jesus. All talks are followed by discussion, allowing you to make sense of the questions you might have. The young people will be based in one area whilst their youth workers will be based in another room; you'll all come back together at points throughout the day. This ensures that teaching is tailored separately to the youth and to their youth workers.
We're delighted to be reunited with one of our graduates, Daniel Alcock, who works as the Assistant Pastor at Bethany City Church, our partners and hosts for the day.
---
Topics covered:
¶ The Bible's buried secrets
¶ Inside out: What is the big deal about identity?
¶ The uncomfortable truth about pornography
¶ Are we not gods? The one where Jesus met transhumanism at a party
---
Price
Join us for free (donation welcome). Lunch is included in the day. If you have any dietary requirements, please state on the booking form.
---
Who's covering what?
The Bible's buried secrets
– The Bible has often been dismissed as mere myth or legend. Is there any truth to its claims about God's activity in the ancient world?  In this talk we can look at how archaeology has helped to confirm the reliability of the Bible. Far from undermining its credibility, the buried secrets of the ancient world have demonstrated real people, real events and real history.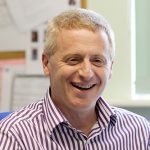 Chris Sinkinson is a lecturer and speaker from Moorlands College. He originally studied Philosophy and English before going on to complete an MA and PhD in Theology. He was the senior pastor of Alderholt Chapel in Dorset for over ten years. He has a great interest in archaeology and the Bible and has been involved in the Bethsaida Excavations Project in the Galilee and published in this area.
—
Inside out: What is the big deal about identity?
– Identity is a big topic in the world today. We can't get through a day without there being a news story on the subject. But is it just a load of hype or is there something deeper going on?   In this talk we will explore the subject of identity in the context of the Bible and culture.


Karen Todd, is our Director of Communications at Moorlands College and is a guest lecturer on a breadth of subjects on our BA course. Through her company, Simplicate, she helps clients build courses, resources and training in a variety of sectors, including family support, Early Years, and mental health. She is also an author, speaker and mentor.  
—
The uncomfortable truth about pornography
– Pornography is not a new phenomenon, but since the ready availability of the internet in homes, it has never been more accessible and in demand. Is watching porn ok for a Christian to do, and more importantly, can it really do me any harm? Rachel will explore this tricky topic with some tips and ideas about how to manage a potential addiction and how to support someone who may be struggling.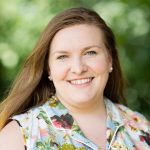 Rachel Retallick-Cheel has been a Youth Work practitioner for over ten years working in a number of different settings; church, statutory and non-faith. She is currently the Centre Manager for Moorlands College Midlands Regional Centre and teaches as part of the BA Course, specialising in Youth Work. Rachel is currently writing her Master's dissertation on Porn Addiction within Christian marriage.
—
Are we not gods? The one where Jesus met transhumanism at a party
Where is technology taking us? Is it possible that we will become god-like in our abilities – super intelligent, off-the-charts capable and even immortal? What place does a sovereign God have when we can take care of our own needs? In this session we will be engaging with the transhumanist agenda from a Christian perspective. 

Andy du Feu, is the Director of Youth and Community Work at Moorlands College. Andy lectures on a breadth of subjects on our BA course, and he teaches our specialist MA module in digital communication. Prior to working at Moorlands College, Andy served for 7 years as pastor of a non-denominational church in Oxfordshire and specifically invested in the church's youth work.
---
A message from Karen and Andy
Hear more about our conference from Karen, our Director of Communications, and Andy, our Vice Principal (Academic) and Director of Youth and Community studies. Click here to watch.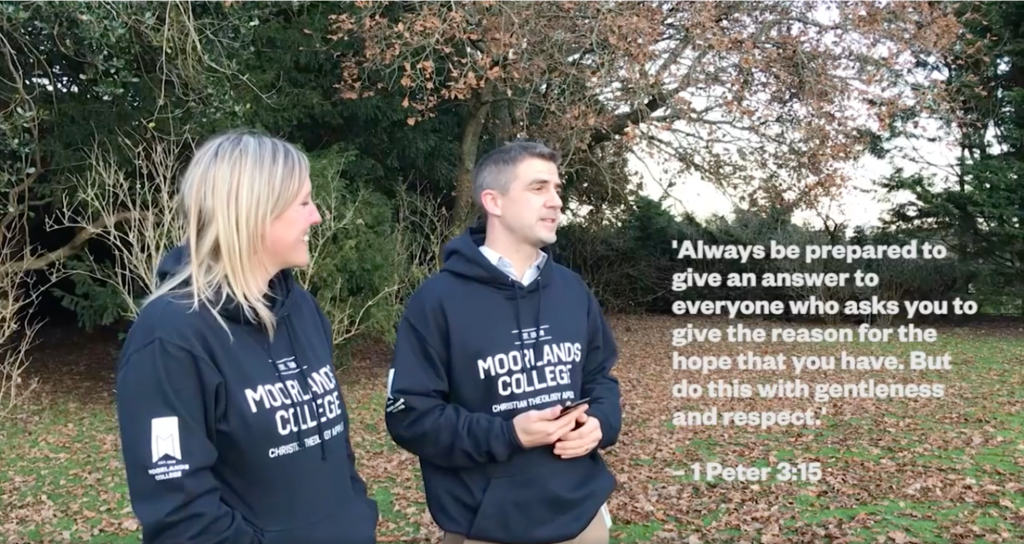 ---