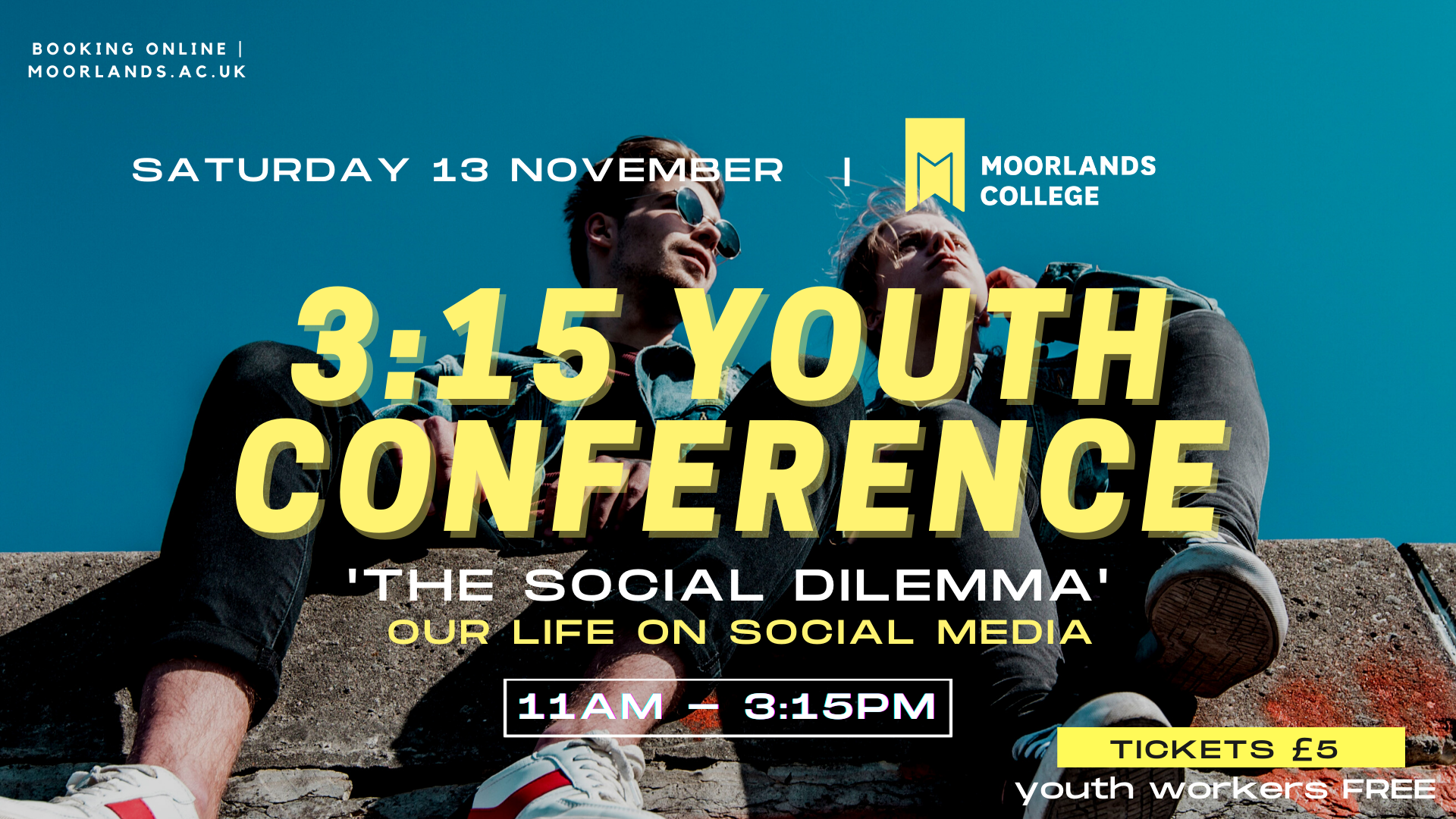 Our 3:15 Youth Conference has been running since 2018. Our conference is based on 1 Peter 3:15 and aims to equip young people, and their youth workers, on how to tackle big topics with biblical answers.
"Always be prepared to give an answer to everyone who asks you to give the reason for the hope that you have. But do this with gentleness and respect." – 1 Peter 3:15
This November 2021, we'll be meeting in-person to talk about The Social Dilemma: Our Life on Social Media. We'll be creating a safe space for young people to explore all thing social media, hear talks and biblical truths and have time to chat through this important topic with their youth workers.
Who can come? Young people (11-18) for £5 each. Youth workers/leaders come for free.
Where is it? Moorlands College, Christchurch Campus, BH23 7AT
What time is it? 11am – 3.15pm
What does the conference include? A variety of talks, seminars and breakout groups which aim to equip young people and their youth workers in our world of social media. You'll get to hear topics covering identity, mental wellbeing and using social media as a platform for change.
Are there any breaks? Yes, there will be a few breaks, including a lunch break
What shall I do for lunch? Please bring your own lunch… snacks and refreshments are available.