Here at Moorlands College, we seek to cultivate an environment for learning that's not just about information, but transformation.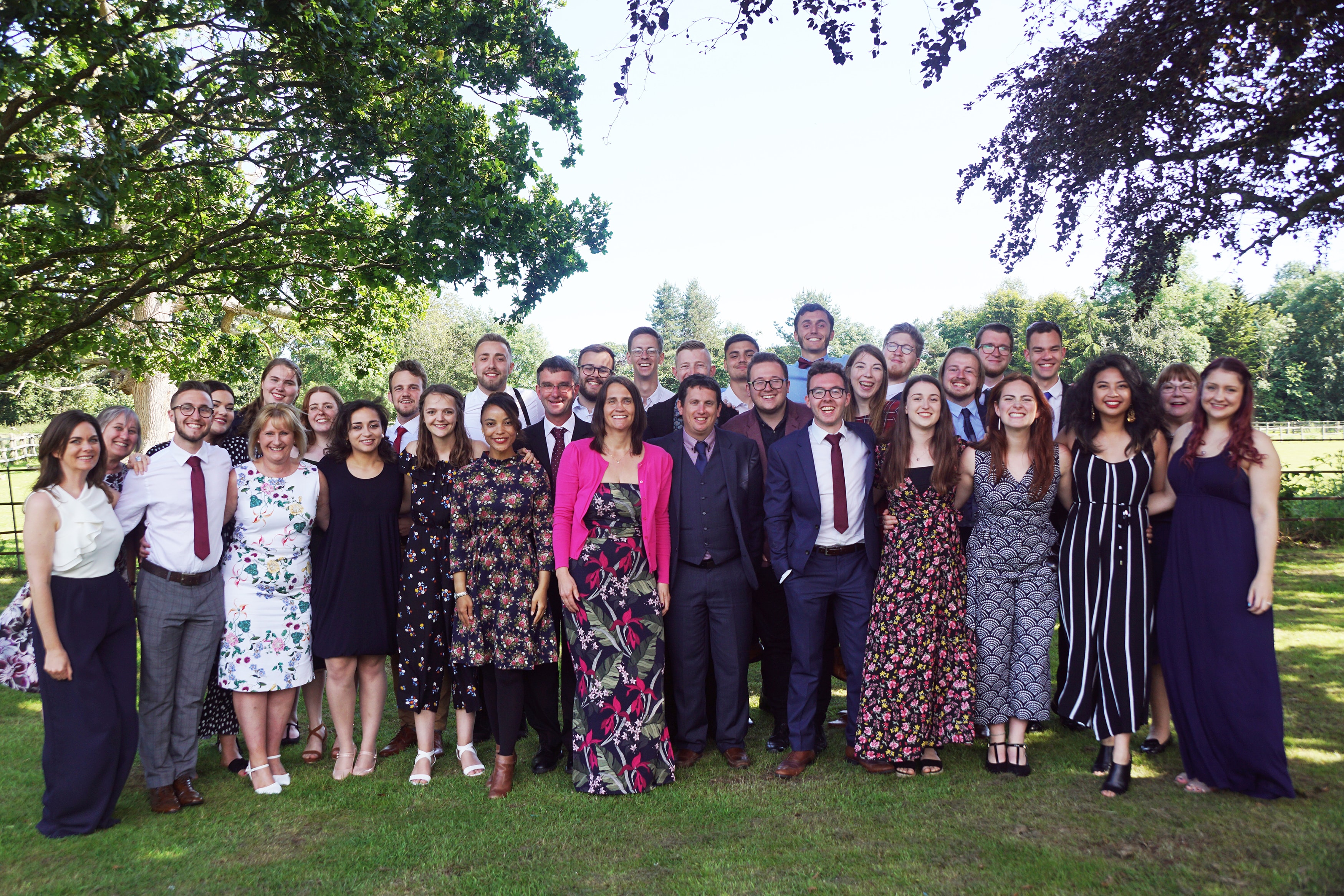 Since 1948, Moorlands College has given Christians passionate about Jesus Christ the knowledge and skills they need to impact the Church and wider world.
"

Moorlands College exists to equip people, passionate about Jesus Christ, to impact the Church and the world.

"
Equipping
Our programmes equip students practically and academically, enabling them to achieve their potential and helping them to overcome any obstacles that might hinder this. We equip our students with tools that help them to be effective Christian leaders who lead and serve others with humility and wisdom.
We strive for the best academic practice in all our programmes, encouraging students to develop discernment and insight through intellectually rigorous and culturally relevant training. We seek to deepen our students' enjoyment of study, instilling a desire for life-long learning.
People
We aim to cultivate a learning community. We're concerned about the whole person: gifting, character, values, resilience, integrity, emotional intelligence and well-being, and the ability to relate to and work in partnership with others.
Passionate about Jesus Christ
Discipleship is at the centre of the College's vision. We long to see our students' commitment to Jesus and love for God and people deepen and strengthen through their time at the College. The Bible is the basis of our teaching and action.
To impact the Church and the world
The College seeks to positively impact the health and life of the church, both local and universal, through equipping students for transformative ministry in local church and parachurch settings and the world.
We pray and seek to see God's kingdom come and his will be done in and through the work of our students in the spheres of life and work that God calls them to serve in. May that be examples such as education, business, politics, the arts, the charity sector, the local church, or other vocational spheres. 
"Enlarge the place of your tent, stretch your tent curtains wide, do not hold back; lengthen your cords, strengthen your stakes." – Isaiah 54:2
Inspired by these words from the Bible, our mission is to lengthen and strengthen the college's activity as a teaching and training community, as captured in the vision statement: that is, to pursue growth, development and expansion alongside depth, stability and continuity.
To achieve our vision and mission, we integrate our ethics (foundational document and body of belief) with our ethos (distinctive spirit and attitude) and our values (communal and intentional behaviours). This holistic approach sets the direction towards fulfilling our vision and mission.
Ethics
Ethics are the moral principles on which our concepts of belief and behaviour are based. The foundational document for our ethics is the college's Statement of Faith:
We believe:
The one true God who lives eternally in three persons – the Father, the Son and the Holy Spirit.
The love, grace and sovereignty of God in creating, sustaining, ruling, redeeming and judging the world.
The divine inspiration and supreme authority of the Old and New Testament Scriptures, which are the written Word of God – fully trustworthy for faith and conduct.
The dignity of all people, made male and female in God's image to love, be holy and care for creation, yet corrupted by sin, which incurs divine wrath and judgement.
The incarnation of God's eternal Son, the Lord Jesus Christ – born of the virgin Mary; truly divine and truly human, yet without sin.
The atoning sacrifice of Christ on the cross: dying in our place, paying the price of sin and defeating evil, so reconciling us with God.
The bodily resurrection of Christ, the first fruits of our resurrection; his ascension to the Father, and his reign and mediation as the only Saviour of the world.
The justification of sinners solely by the grace of God through faith in Christ.
The ministry of God the Holy Spirit, who leads us to repentance, unites us with Christ through new birth, empowers our discipleship and enables our witness.
The church, the body of Christ both local and universal, the priesthood of all believers — given life by the Spirit and endowed with the Spirit's gifts to worship God and proclaim the gospel, promoting justice and love.
The personal and visible return of Jesus Christ to fulfil the purposes of God, who will raise all people to judgement, bring eternal life to the redeemed and eternal condemnation to the lost, and establish a new heaven and new earth.
Our Statement of Faith is taken from the Evangelical Alliance of the United Kingdom, representing around 2 million people in the UK. Thus, our ethics shape our ethos and our values which are derived from and grounded in our Statement of Faith.
Values
These are the five qualities and ideals which our College community cherishes and expects its' members to exhibit in our life together. The values are not free-floating, individualistic or rootless but aspirational, intentional and communal. They are grounded and integrated within our ethics and ethos. They resonate with our Christian community and the contemporary communities in which we work. Through living the values our ethos and ethics are enhanced.
  Respect – Treating others as we would wish to be treated is not only a legal obligation but a Christian virtue born out of the words of Jesus, known universally as The Golden Rule, do to others what you would have them do to you (Mathew 7:12). It builds effective communities by offering dignity, accepting diversity, encouraging inclusiveness and ensuring fairness.
 Service – Founded on putting the interests of others above our own through selfless commitment. It is the attitude of the servant exemplified in Jesus Christ who came not to be served, but to serve (Mark 10:45).  It requires humility, hard work and perseverance and is demonstrated in compassion and care. It often demands a degree of personal self-sacrifice.
Integrity – Wholeness and soundness of character in which others place their trust. It is shown through honesty and truthfulness in attitude and action. It requires doing the right thing whatever the circumstances. It is reflected in transparent and consistent actions, illustrated by Jesus in his teaching throughout The Sermon on the Mount (Matthew Ch5-7).
Interdependence – Promotes accountability, cohesion, teamwork, leadership and followership. It ensures a determination not to let oneself or others down, captured by the image of the body of Christ which, joined and held together by every supporting ligament, grows and builds itself up in love, as each part does its work (Ephesians 4:16).
Resilience – The ability to remain steady under pressure and to recover well after experiencing a setback, leading to a renewed sense of confidence and trust. It means accepting and engaging with challenges, changes and opposition and learning to thrive in them, reflected in the words of Paul, We are hard pressed on every side, but not crushed; perplexed, but not in despair; persecuted, but not abandoned; struck down, but not destroyed. (2 Corinthians 4:8-9).