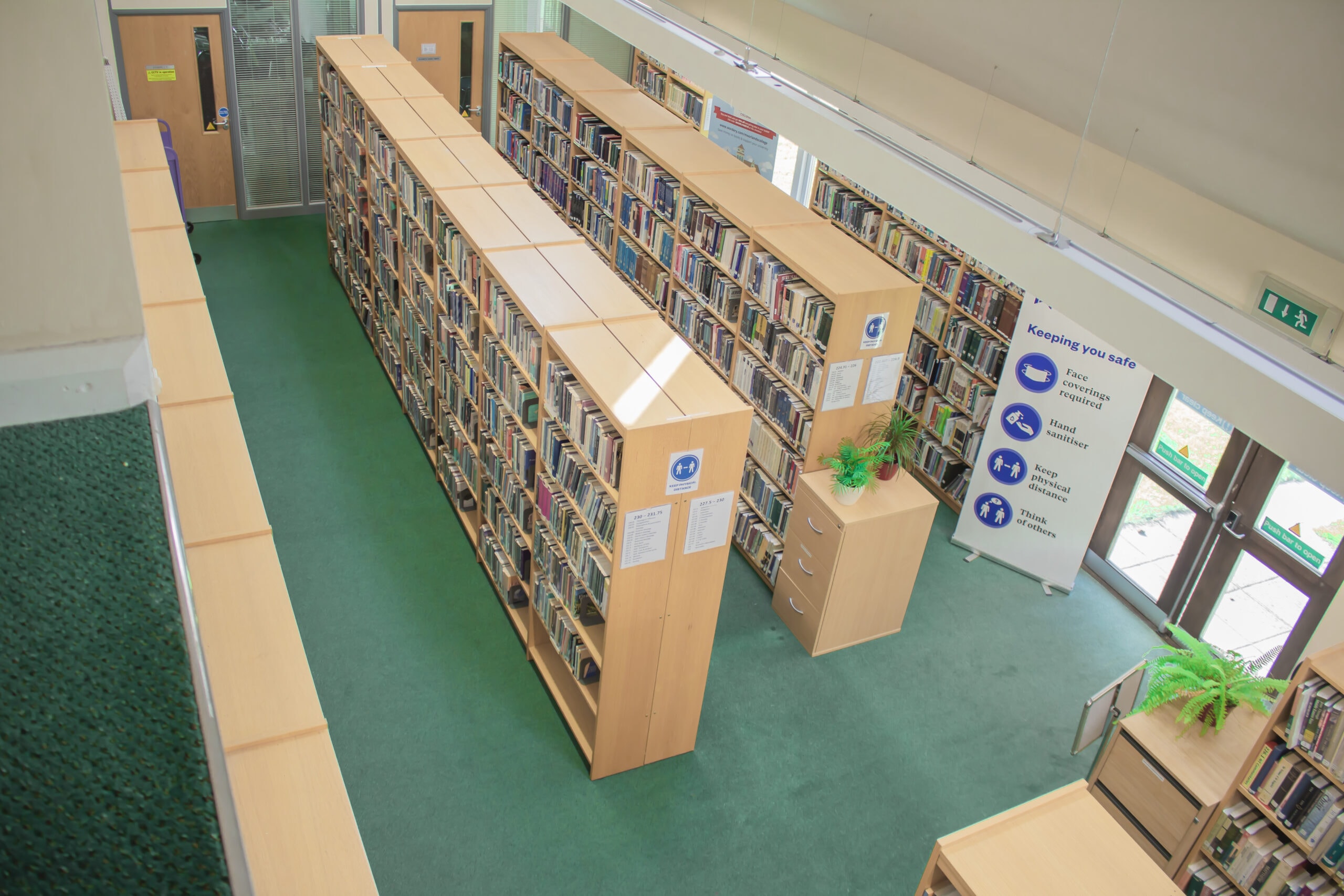 Library Assistant – (10 hours per week)
5 hours Fixed – Thursday 9.30 to 2.30pm
5 hours Flexible (Monday to Wed or Friday)
Due to a high volume of interest, the deadline for this role is now 1pm on Thursday 16th March 2023.
Interviews are planned for week commencing 27th March 2023.
Overview:
We are seeking a Library Assistant to support the day to day running of the College Library.
The role will involve classification and cataloguing of new library stock, data input and maintenance of data in the Library Management System (ACCESSIT) and assisting in the procurement of electronic resources to support the College's move towards blending learning.
In addition, there will be time on the library floor shelving books and periodicals, managing the workload of the library volunteer work team, and providing basic guidance to library users (students and staff). A good sense of humour and patience is often required in this customer facing role!
Successful candidates will have a good aptitude and previous experience of working with IT, specifically databases and excel, along with a confidence in alphanumeric classification codes.  The role requires the ability to plan and deliver to deadlines, and an attention to detail and methodical working practices.  Previous experience of leading a small team would be an advantage.
If you are interested in joining a friendly, supportive, hard working team, please send a CV outlining your previous experience relevant to this role and what you can bring to the team, to the HR Manager Sarah.isaac@moorlands.ac.uk.
Applicants must by sympathetic to the vision and values of Moorlands College as a Christian Training Provider. To find out more about Moorlands College, our Mission and Values, and the idyllic rural location of our Christchurch Campus, at which the role would be based, please visit our website.  Full job description and person specification can also be found on our website.
Further details:
Salary: £10.90 per hour.