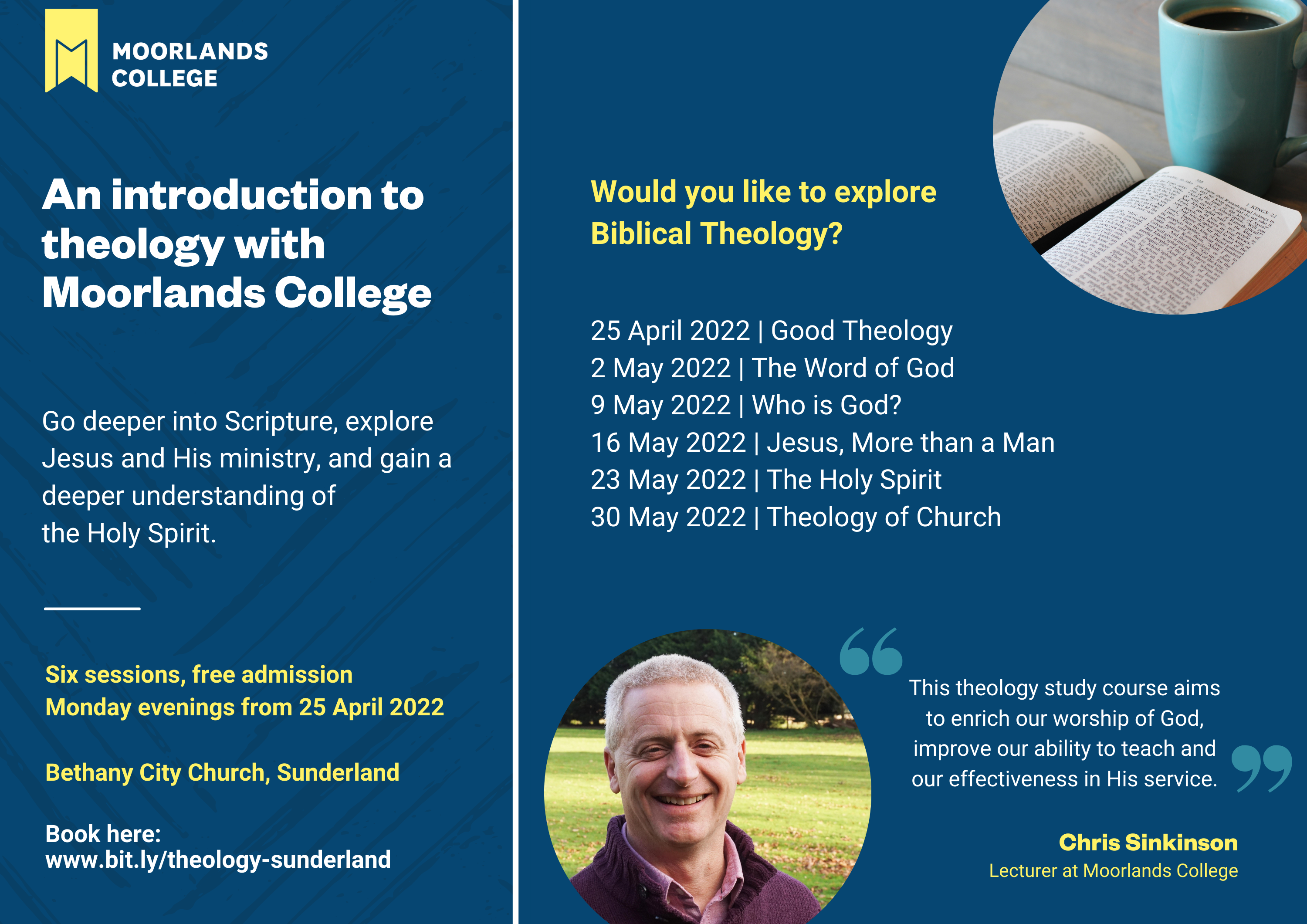 Go deeper into Scripture, explore Jesus and His ministry, and gain a deeper understanding of the Holy Spirit. All sessions are free and hosted at Bethany City Church, Sunderland.
Would you like to explore Biblical Theology?
25 April 2022 | Good Theology
2 May 2022 | The Word of God
9 May 2022 | Who is God?
16 May 2022 | Jesus, More than a Man
23 May 2022 | The Holy Spirit
30 May 2022 | Theology of Church
Location
Bethany City Church
Burdon Road
Sunderland
SR2 7DZ
Bethany City Church have kindly opened up this opportunity to other churches, so please feel comfortable to book in. 
"This theology study course aims to enrich our worship of God, improve our ability to teach and our effectiveness in His service." – Chris, Lecturer at Moorlands College