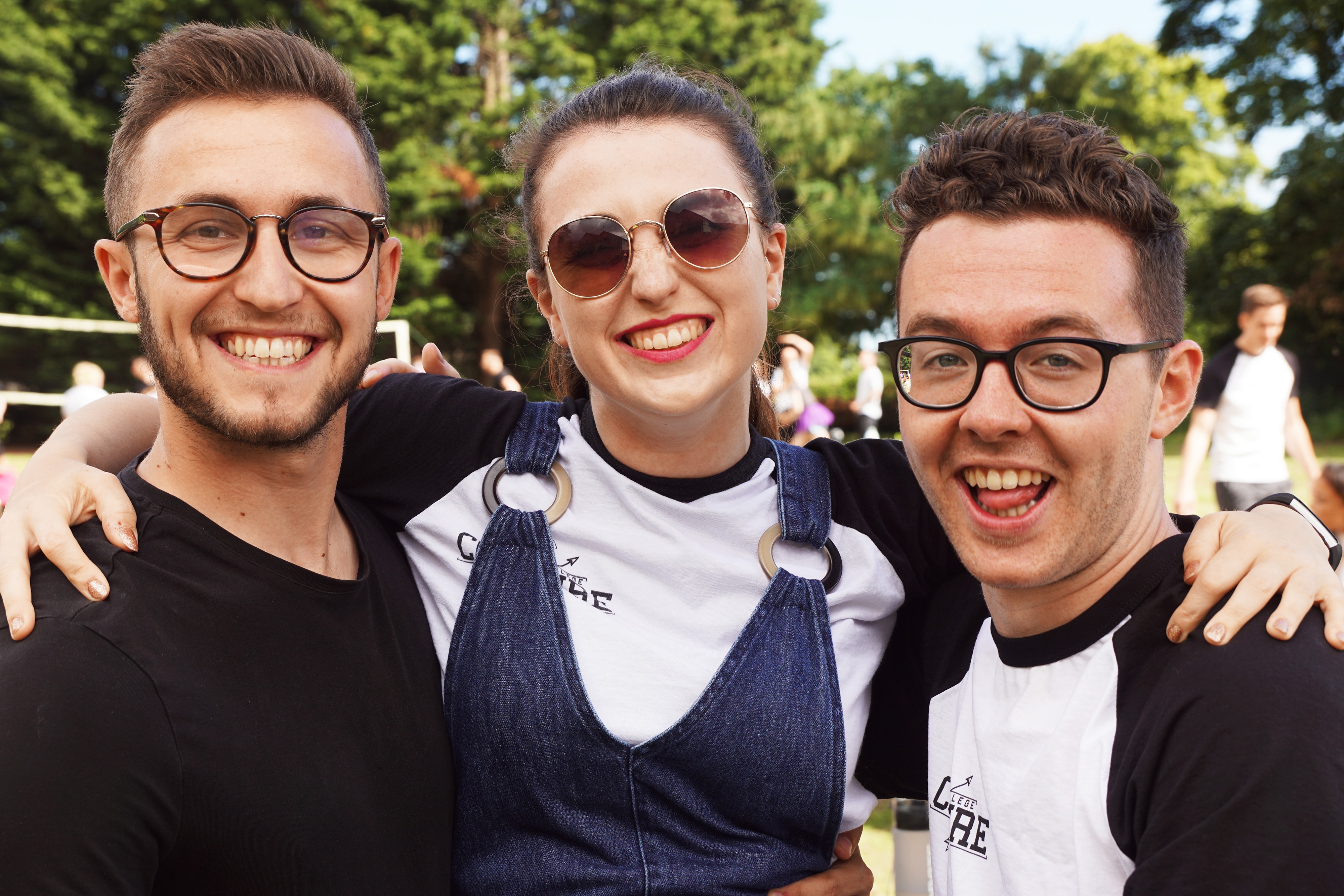 Course content:
In year one, you're guided through core modules in theological and biblical studies. You also begin a practice module, building a portfolio of work throughout the year relating to your weekly youth work placement.
In year two, you further your analysis of biblical perspectives as well as continuing the practice module. At this point you begin to specialise more, studying Youth and Community work modules to sharpen your knowledge and understanding for effective ministry. Additionally, Christchurch campus-based students undertake an intensive five-week block placement within the UK.
In year three, you focus heavily on your Youth and Community work professional study modules; alongside a mixture of core study, practice, and optional modules, including Management. Christchurch campus-based students undertake a further five-week block placement in the UK or overseas (optional for placement-based students). Your final year helps you integrate all you've done, prior to moving out into Christian service.
"Studying BA Applied Theology with Youth and Community Work has greatly widened my understanding and perspective of full-time youth ministry.

It provided time for deep reflective practice, as well as a chance to gain wisdom from both peers and professionals in a fun and engaging environment."

– Scott, Youth Pastor
Assessment and feedback
Assessment tasks include presentations and portfolios to demonstrate your learning, as well as essays and reports. Compulsory modules comprise 100% coursework, whilst some non-compulsory modules involve written exams.
Timetable
Christchurch campus-based students typically have lectures four days per week in addition to their weekly placement activities. Christchurch placement-based students are taught one full day per week on campus, whilst fully immersed in their placement and attending the campus for three five-day study blocks per year. Students at our South West and Midlands attend a number of study blocks per year in their region, and three to four five-day study blocks at our campus, to complement their ongoing work on placement.
Entry requirements
To be accepted onto this course you need to have the potential to succeed in it and to benefit from it. This is normally demonstrated by:
Two A-levels or other equivalent level 3 qualifications.
GCSE in English (Language or Literature) at grade C or above, or equivalent qualifications at level 2, or an IELTS Academic Certificate with an overall score of 6.0 with at least 6.0 in each of reading and writing or nationally-recognised English language-based level 3 award, equivalent to these IELTS scores, from a different testing system.
An appropriate understanding of, commitment to and suitability for the range of vocations for which these studies prepare you.
If you've been out of education for some time, or don't have the regular academic qualifications to enter the BA, you may want to apply to do our Foundation Year, which provides an initial, preparatory year before joining the standard BA studies, or to talk to us about your potential for the Accreditation of Prior Learning.
---
Term dates for 2019/2020
Moorlands NI @ Youth Link 2020-2021 dates to be released later in the year
---
Our courses are validated by:


Apply now