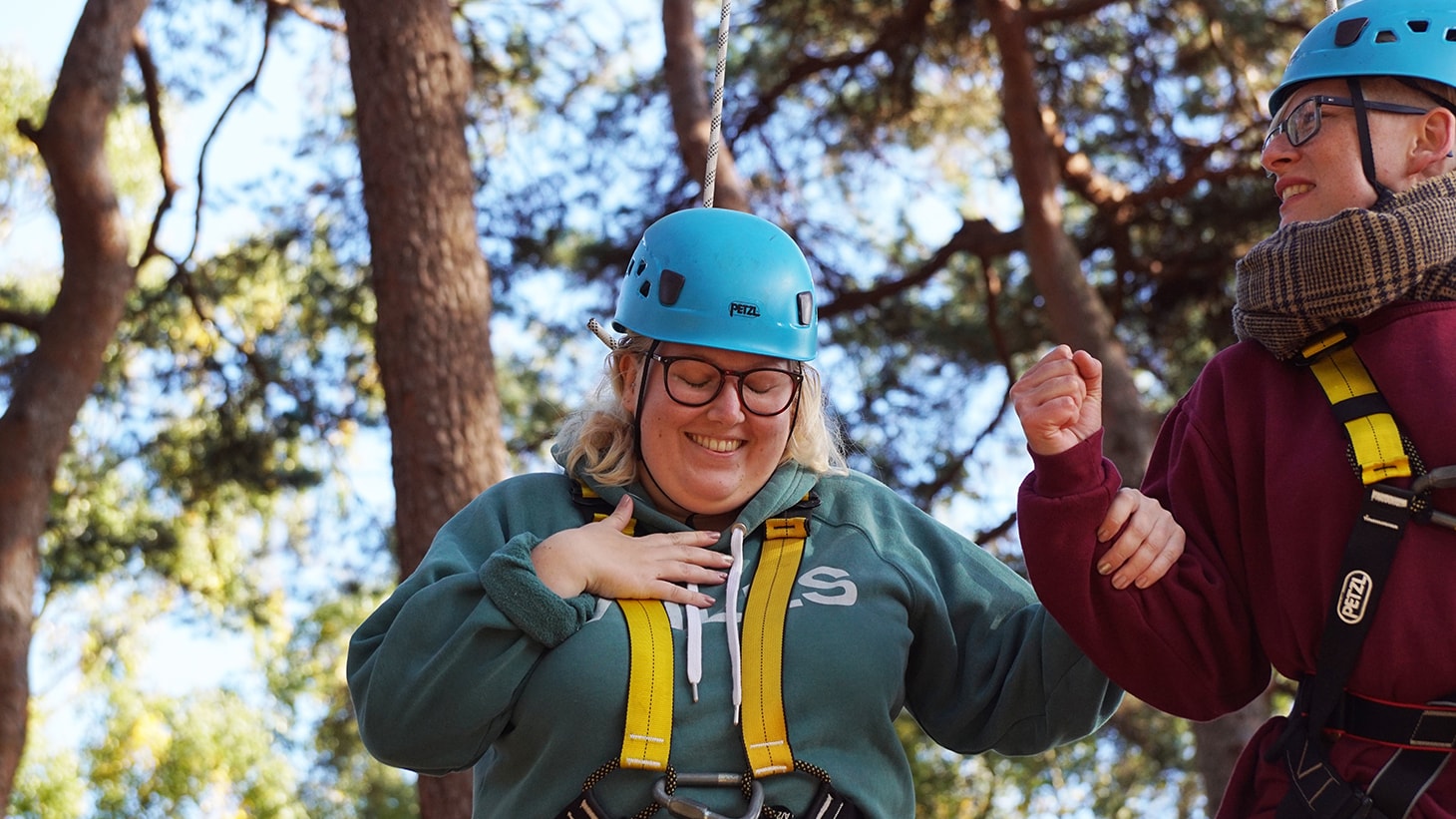 "Does not wisdom call out? Does not understanding raise her voice?" (Proverbs 8:1)
Our Diploma of Higher Education Applied Theology (Youth Studies) is a two year programme that equips you to work with young people from the foundation of a strong grasp of the Bible and a deep insight into the key issues facing young people today.
In both years, you'll gain a deeper understanding of biblical studies alongside learning how to safely and effectively work with young people and communities with integrity and wisdom. In the biblical studies modules, you'll study the Synoptic Gospels (Matthew, Mark, and Luke) and one of Paul's letters, in the first year, and Revelation and Romans in the second year.
In the Old Testament modules you'll gain an overview of the Old Testament timeline and gain insight into the Old Testament world and context. Across both years you'll gain a deeper understanding of Christian doctrine alongside studying practical youth ministry through modules that look at working with young people, engaging with communities, and contemporary culture.
"For wisdom is more precious than rubies, and nothing you desire can compare with her." (Proverbs 8:11)
One of the programme's main aims is to help you integrate your academic studies with your work amongst young people and the wider community. This integration is facilitated largely through the Practice module, which runs through the whole programme and constitutes a quarter of your studies each year.
The practice module teaches you to reflect deeply and critically on your practice and helps you to develop your youth work skills in different contexts. If you study in one of the Regional Centres or via the Placement-based mode of delivery at the Christchurch campus, you will undertake all of your practice hours in a local placement setting. If you study as a Campus-based student, in the second year of your programme, you will have the opportunity to undertake a 5-week block placement in addition to your local placement.
This Diploma of Higher Education programme constitutes the first two years of our BA (Hons) Applied Theology (Youth and Community Work) programme. Once you've completed the programme you can exit with this Diploma (with a pass, merit or distinction, depending on your grades) or you can continue on to complete the degree.
Throughout the Diploma, you'll have the opportunity to demonstrate your attainment of JNC competencies. If you choose to progress from the Diploma to our BA (Hons) Applied Theology (Youth and Community Work) you will receive a Professional Qualification in Youth and Community Work (JNC) upon completion of the degree.
Assessment and feedback
Assessment tasks include presentations and portfolios to demonstrate your learning, as well as essays and reports. Compulsory modules comprise 100% coursework, whilst some non-compulsory modules involve written exams.
Apply now