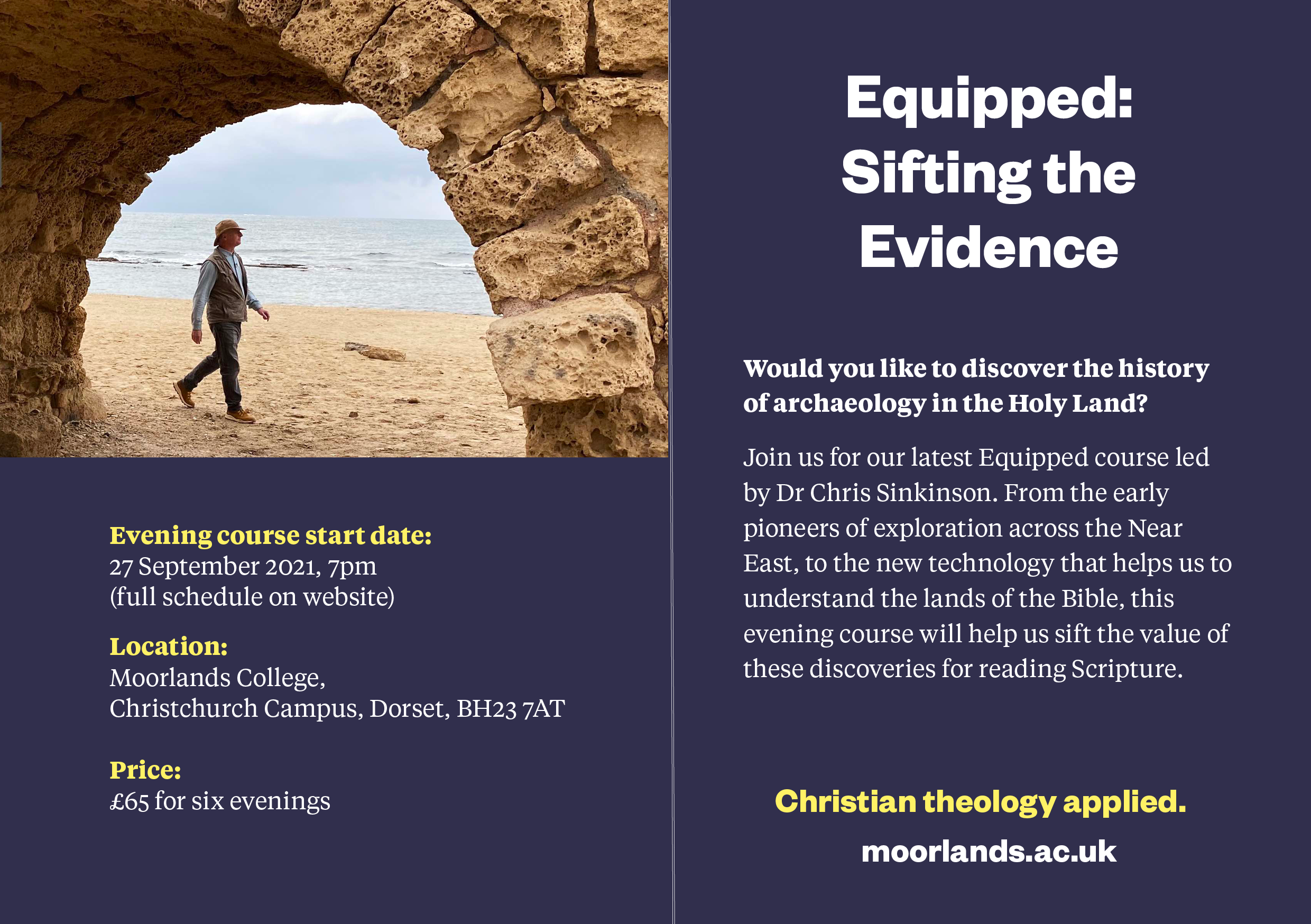 Archaeology continues to reveal the world of the Bible and bring to light the stories of the ancient world.
Our in-person Sifting the Evidence evening course brings together the history of archaeology in the Holy Land with the latest finds. From the early pioneers of exploration across the Near East, to the new technology that helping us understand the lands of the Bible, our new Equipped course will help us sift the value of these discoveries for reading Scripture. 
This course is for anyone who'd like to go deeper and discover more about the places we read about in Scripture. The course is led by Dr Chris Sinkinson, who with his passion, enthusiasm and faith, has a natural ease in making complex and intricate details accessible and relevant to us all.
Equipped: Sifting the Evident content:
Session 1. Introduction to Archaeology – Monday 27 September, 7pm
Session 2. Holy Land Overview – Monday 4 October, 7pm
Session 3. Deciphering the Languages – Monday 11 October, 7pm
(Two week break whilst course leader, Dr Chris Sinkinson, visits Israel)
Session 4. Empires of the Ancient World – Monday 1 November, 7pm
Session 5. Recent Discoveries – Monday 8 November, 7pm
Session 6. Using Archaeology in Apologetics and Theology – Monday 15 November, 7pm
This will be our first in-person event in some time and we can't wait. We're so looking forward to welcoming you to our campus, meeting you and having time to explore the world of the Bible together. It'll be a great time to meet others, particularly after the pandemic. We want you to feel safe whilst coming along each week, so we'll share any relevant safety guidance nearer the time.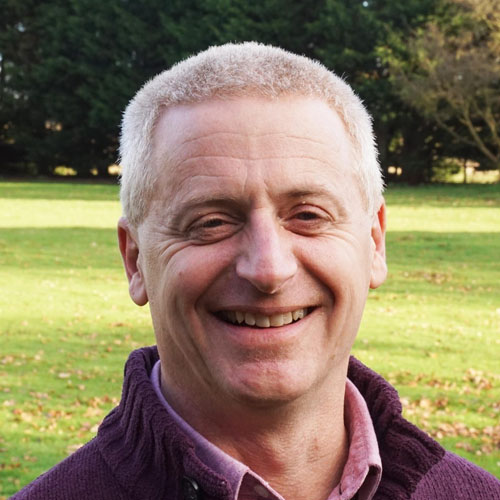 Dr Chris Sinkinson lectures at Moorlands College on both the undergraduate and postgraduate applied theology programmes.
Chris has a great interest in archaeology and the Bible and has been involved in the Bethsaida Excavations Project in Galilee. He has published in this area and also recently released a short film 'Sifting the Evidence' filmed in the Holy Land.
You can find out more about Chris, his teaching modules and publications here.
Chris recently produced a short film, 'Sifting the Evidence' where you watch and walk with him as he discovers the archaelogy of the Holy Land. As an Equipped attendee, you'll receive a copy of the DVD as well as course materials upon arrival as part of your place .