What is the gospel? Are we effectively equipping people to be witnesses in a post-Christian context? How do we evangelise in a multi-cultural setting?
Join us for a landmark two-day conference at Moorlands College in partnership with the Evangelical Alliance reflecting on evangelism today. Since 1948, Moorlands College has equipped Christians passionate about Jesus Christ with the knowledge and skills they need to impact the Church and wider world. Since 1846, the Evangelical Alliance have been dedicated to serving the UK church, uniting evangelicals to make Jesus known.
Together, this conference will gather experts in the fields of evangelism, theology, and preaching to explore the relationship between the theology and practice of evangelism.
Plenary speakers include:
Gavin Calver, CEO Evangelical Alliance
Rt Revd Dr Graham Tomlin, Bishop of Kensington and President of St Mellitus College
Dr Rachel Jordan-Wolf, Associate Director at HOPE together
Seidel Abel Boanerges, Tutor in Christian Mission and Theology at Spurgeon's College
Dr Helen Morris, Moorlands College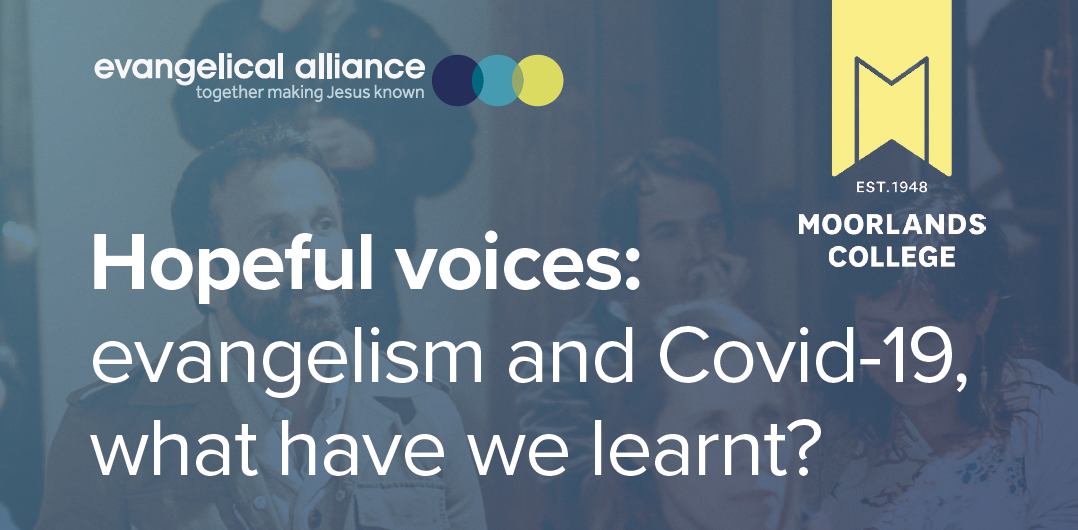 Price
Date and time: Tuesday 13 September 2022 (starting at 10.30am) – Wednesday 14th September 2022 (finishing at 5.00pm)
Location: Moorlands College, Christchurch Campus, Sopley, Dorset, BH23 7AT
Conference Price: £150 (including formal sit-down evening meal) / £125 (excluding formal sit-down evening meal)
Formal sit-down evening meal – Choosing the £150 ticket option will give you full access to the complete conference, including our formal sit-down evening meal on the Tuesday night. The meal will be an excellent opportunity to meet others, network and enjoy a formal meal with delegates and speakers from the conference. You'll be able to choose from several meal options in our three-course dinner within the booking form itself. If you've got specific dietary requirements, please drop us a message to let us know: communications@moorlands.ac.uk

What's included in the conference price?

Day 1: Refreshments and lunch (plus optional formal evening meal)
Day 2: Refreshments and lunch
All degates will also receive an Evangelism: Theology and Practice Conference Welcome Pack upon arrival. Accommodation can be found at various locations in the New Forest or nearby Bournemouth.