Become a member of our extensive library and enjoy easy access to more than 40,000 titles.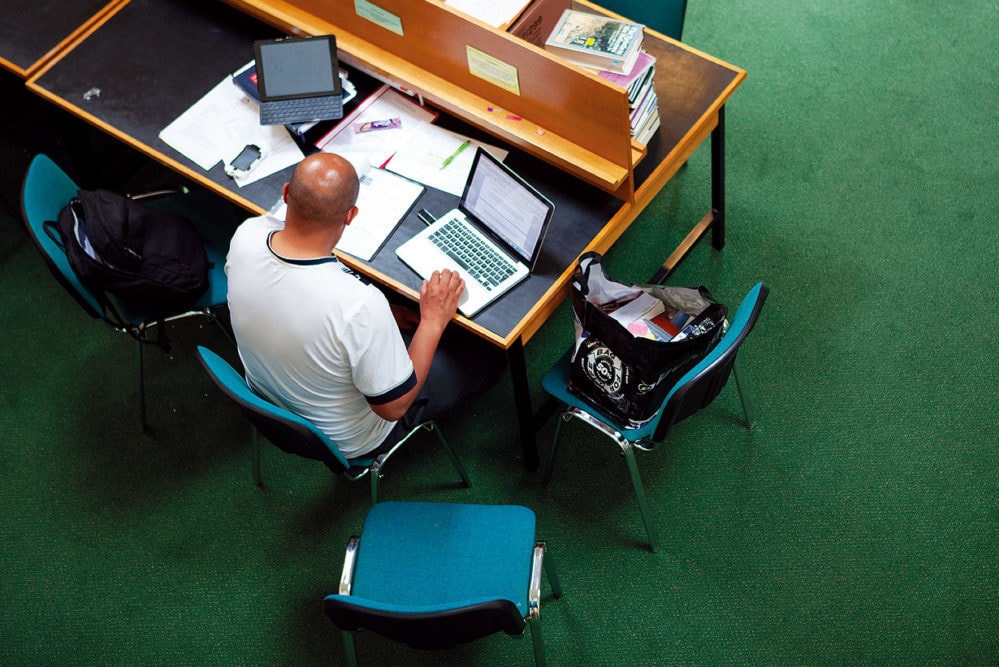 Our library is a popular and highly recommended facility at our Christchurch Campus. With over 40,000 titles, 60 periodicals, and thousands more journals and e-books, our three-storey library is stuffed full of resources to help you along the way.
If you'd like to become a member of our library, you can do so for an annual charge of just £50.
To register your membership, please pop in to our Christchurch Campus or give us a call on 01425 674500.
And remember, if you're a Moorlands College graduate, you're automatically a life-long member and are free to use the library during college opening hours.
Please note:
Only current Moorlands College students and staff are permitted to take out from the library. As a library member or college graduate, you can scan or photocopy books for a small charge.