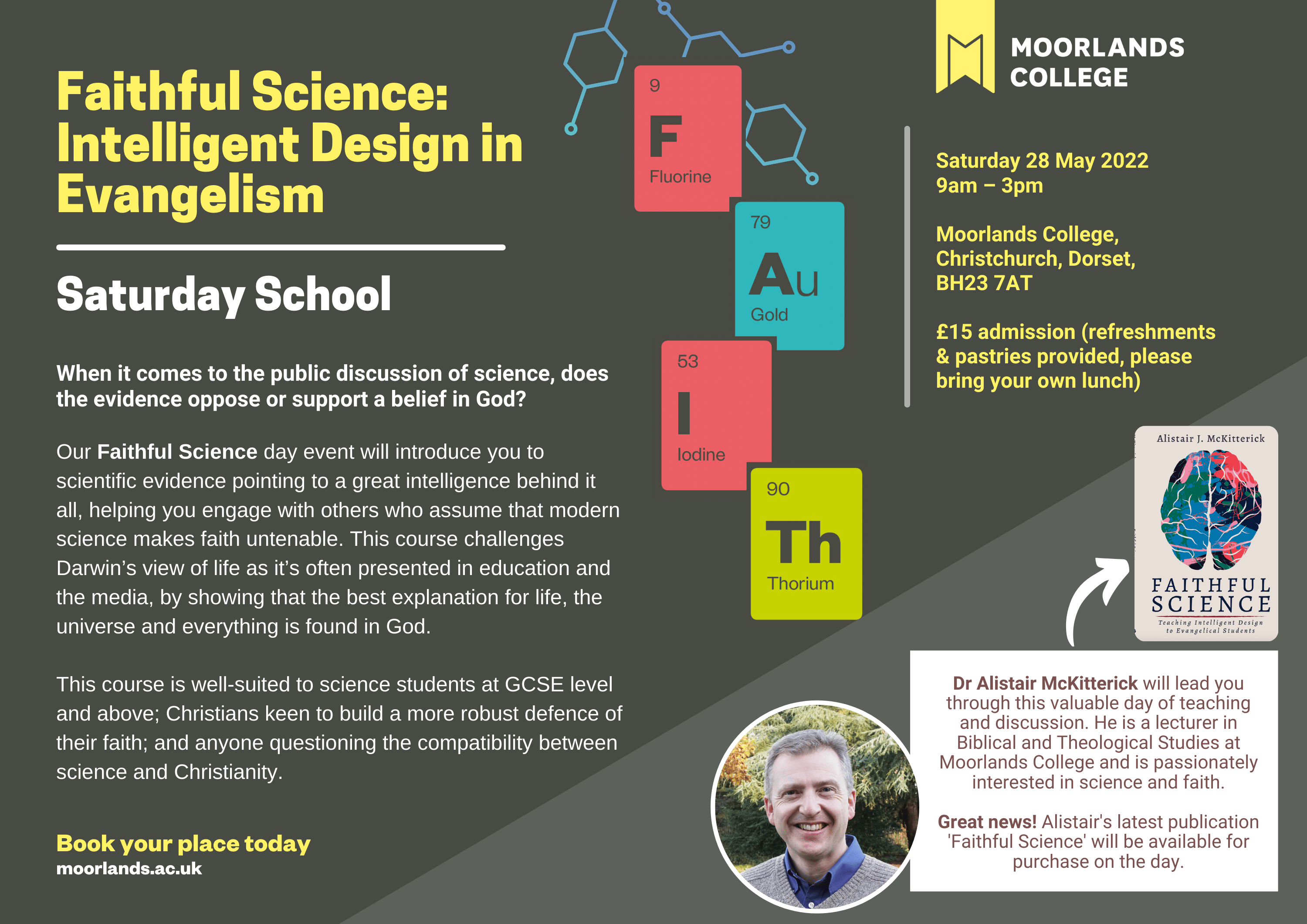 Saturday 28 May 2022, 9am – 3pm
Moorlands College,
Christchurch, Dorset, BH23 7AT
£15 admission (refreshments & pastries provided, please bring your own lunch)
–
When it comes to the public discussion of science, does the evidence oppose or support a belief in God?
Our Faithful Science day event will introduce you to scientific evidence pointing to a great intelligence behind it all, helping you engage with others who assume that modern science makes faith untenable. This course challenges Darwin's view of life as it is often presented in education and the media, by showing that the best explanation for life, the universe and everything is found in God.
This course is well-suited to science students at GCSE level and above; Christians keen to build a more robust defence of their faith; and anyone questioning the compatibility between science and Christianity.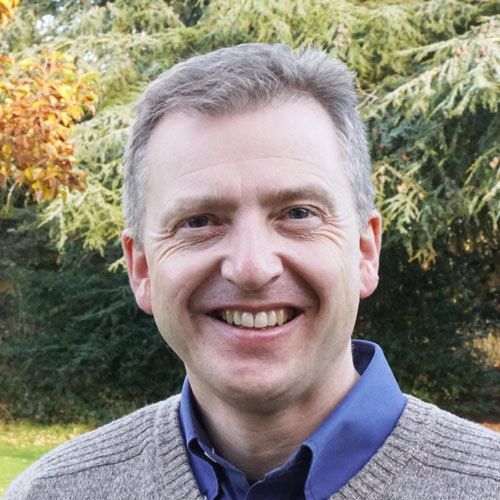 Dr Alistair McKitterick will lead you through this valuable day of teaching and discussion. He is a lecturer in Biblical and Theological Studies at Moorlands College and is passionately interested in science and faith.
Great news! Alistair's latest publication 'Faithful Science: Teaching Intelligent Design for Evangelical Students' will be available for purchase on the day.