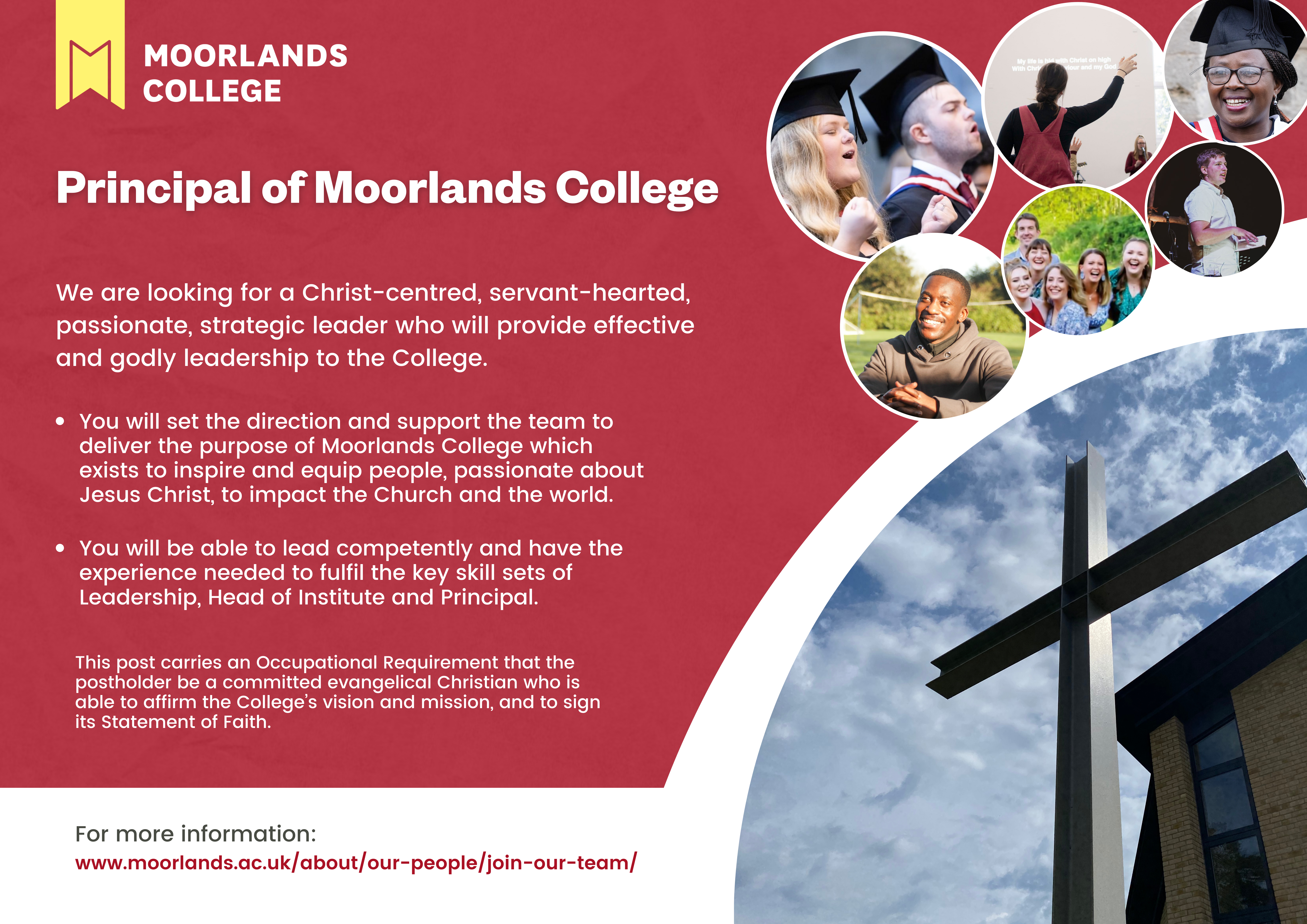 We are delighted to announce that we are looking for our new Principal. This is an exciting opportunity for someone to take Moorlands College into our next chapter. We'd appreciate your prayers during this time and ask if you can pass this on to your network. Full details are below:
Job opportunity: Principal of Moorlands College
We have created a comprehensive Principal Recruitment Pack to share our history and purpose, along with details of the job role, person specification and benefit package.  Please click here to find out more and request your copy. 
Benefits:
Circa £60,000 plus pension scheme and other benefits. A relocation package may be available.
Type: Permanent
Hours: Full time
Location: Christchurch, Dorset
Apply now
To apply, please email your CV, with a letter of application, to sarah.isaac@moorlands.ac.uk
Sarah Isaac will also be your first point of contact for further information and a visit to the College may be arranged on request.
Closing date: Monday 13th June 2022 at 9am
Interview dates:
– First set of interviews will be conducted virtually
– Second set of interviews will be at Moorlands College on Wednesday 22nd June 2022
This post carries an Occupational Requirement that the postholder be a committed evangelical Christian who is able to affirm the College's vision and mission, and to sign its Statement of Faith.