Book onto an Open Day to meet us, have a look around, say hello to our staff and students, and ask us plenty of questions.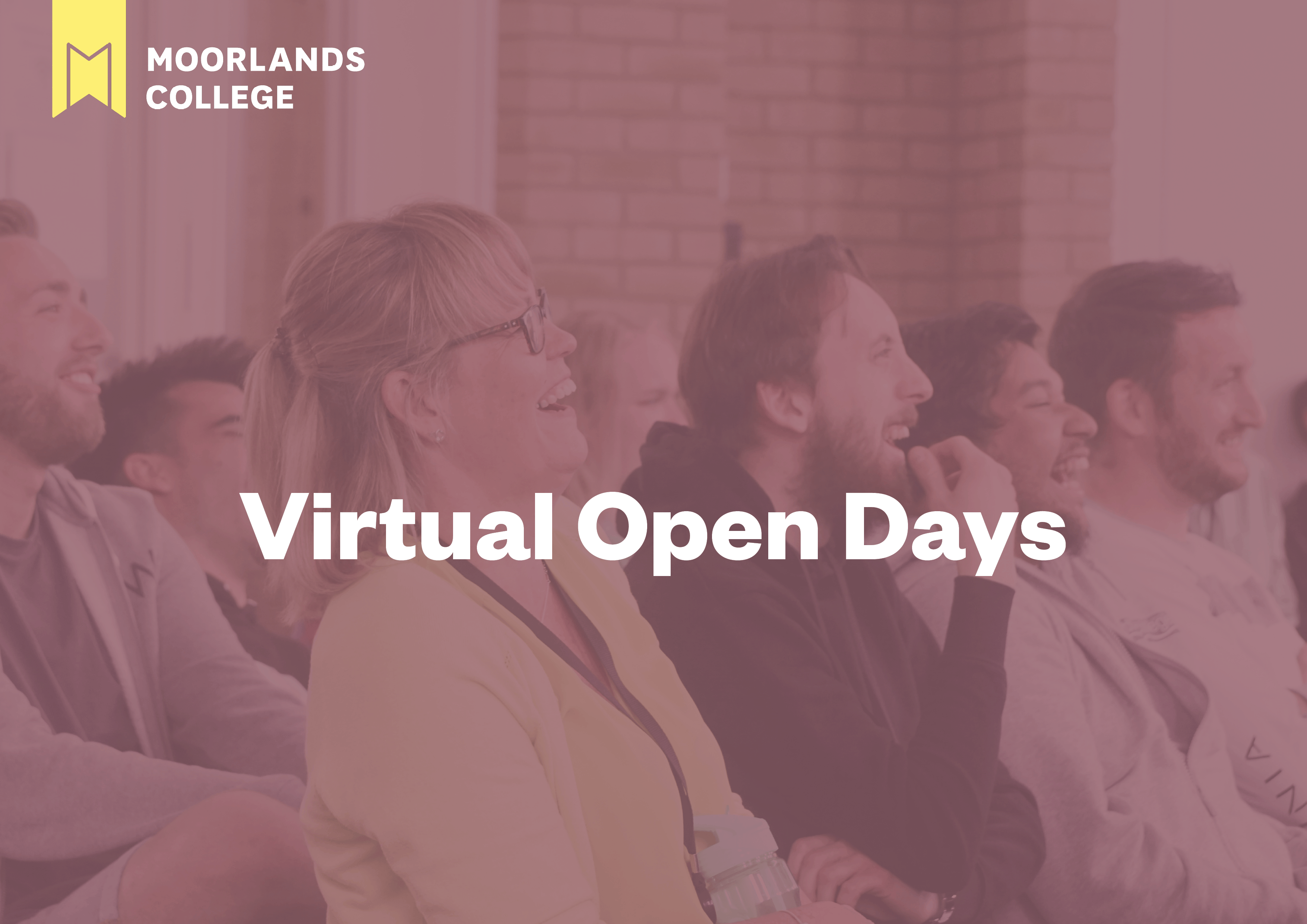 Due to social distancing regulations, we're hosting Virtual Open Days. We look forward to welcoming you to one of them!
Come and spend some time with us virtually to help find out if Moorlands College is where God is calling you to be. Discover how studying applied theology, with like-minded Christians of all ages, will give you a firm foundation to build your life and ministry.
 You're welcome to join us at any of our Virtual Open Days. If you do have a preference of where you hope to study, please choose the specific date for that location. Alternatively, if you're unsure at this stage where you want to study, sign up for the date that best suits you.
 There will be a chance to hear about the college from different members of staff and opportunity to ask questions through a chat facility. Once you've booked your place, you'll be sent an email with instructions on how to join and who your hosts will be.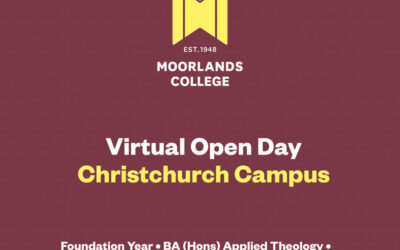 Page contents: – Book to chat with us virtually about applied theology– Book a campus tour– Watch a previous Open DayChat about applied theology Book now to chat to us virtually about studying applied theology. These Christchurch Campus Undergraduate Virtual Open Days...