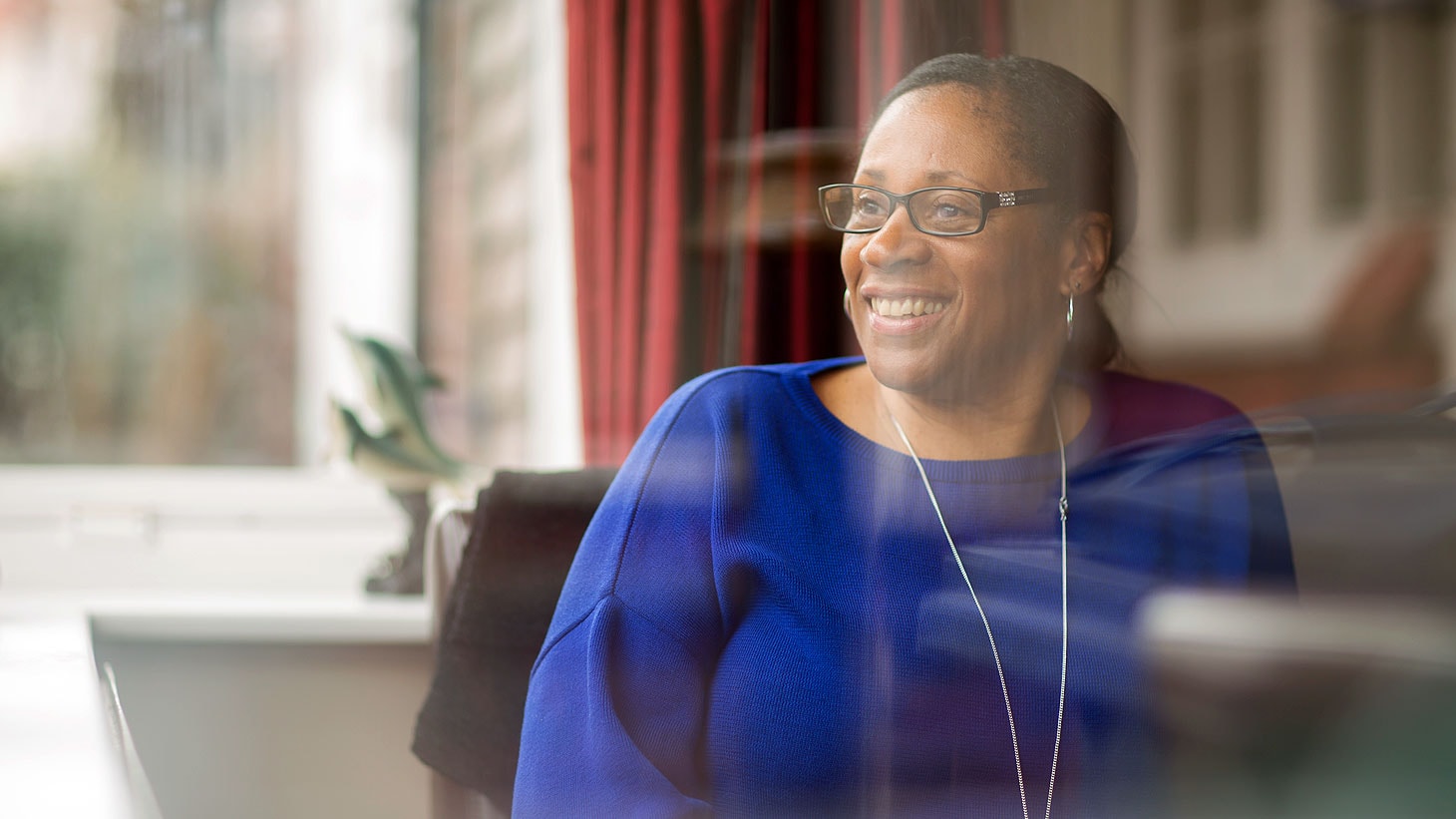 We have a great network of resources available to our students and alumni, enabling more than 90% of our BA graduates to go straight into employment or further study (according to the Destination of Leavers of Higher Education survey 2016).
Our prayer is that when you train with Moorlands College, you don't merely leave with a good qualification, but with a deeper and more significant relationship with God.
---
Myles MacBean

MA, graduated 2016
"Quite quickly I was led to Moorlands College, as I gave up business life and made the time for theology studies. Despite my concern that as a scientist and businessman I had never written a humanities-style academic essay in my life, the Moorlands College approach to the MA in Applied Theology was a perfect match for me. The 'applied theology' approach encourages such students to bring all their professional, life and church experience to bare in a very beneficial way; and the focus on 'practice' allows us to immediately use what we learn at Moorlands in our ministry.
"This academically rigorous, practical theological grounding I received at Moorlands College certainly gave my wife and I additional confidence as we stepped out with God anew and—in a move that turned out to be a greater surprise to us than our friends and family—end up on the mission field in Malawi. Acting as Church Development Partners for the last three years, we have been able to deploy all our life-skills for the benefit of the Church in Malawi while also learning so many things about ourselves, about God and about his world."
---
Ed Owen

BA, graduated 2016
"I graduated from Moorlands College having specialised in the Missional Leadership modules. Moorlands equipped me because I believe God wanted me to go into church leadership and that is exactly where he now has me. In September 2016, I was appointed as the Associate Pastor of Hamburg International Church in Germany. I am their main preaching pastor, so it's good that I trained in preaching at Moorlands College in my second year and continued training in my placement church, which is integral to the BA course. Other responsibilities include discipling and counselling members of my congregation, all of which has been made possible through the appropriate and applicable training that Moorlands College gave me. Moorlands will train you for life as a disciple of Jesus, not just a life in ministry."
---
Caris Deller

BA, graduated 2015
"I graduated with a degree in Applied Theology, specialising in Cross-cultural Studies. I work in church and supporter relationship management within a Christian charity that serves the persecuted Church. My studies at Moorlands College gave me insight into how the Church in the UK operates, and how to work cross-culturally in an international organisation. It also gave me a better understanding of the Church from both the evangelical and orthodox tradition. When I travel to the Middle East and visit the diverse Church in that area, having an understanding of those traditions makes it far easier to relate to and serve our brothers and sisters there. Studying a subject that leads you to understand the Word of God better, to fall more in love with Jesus, and to gain a greater passion for his Kingdom truly is a worthwhile investment."
---
Zeke Rink

BA, graduated 2015
"One of the reasons I chose Moorlands College was the fact they offer the placement option, as it enabled me to pursue my calling whilst applying most of what I was learning to the ministry God had called me to. I am currently the youth pastor at Coastline Vineyard Church in the Bournemouth area, and minister there part-time. I lead a large team of volunteer youth workers and oversee all the youth work for 11–18 year-olds in the life of our church. The rest of my time is spent working alongside people in drug and alcohol addiction as an outreach worker for Teen Challenge Dorset. My responsibility is to introduce addicts to Jesus, disciple them and encourage them to go to one of our rehabs around the country; as well as to work with people post-rehabilitation. Studying at Moorlands College proved to be great preparation for my future as it taught, enabled and empowered me to be able to juggle study of the Word whilst holding deep—and, at times, complex—truths in tension. Alongside this, leading a demanding ministry as well as pastoring, discipling and raising up the next generation of leaders."
---

Where are they now?
Alumni include…
Rachel Bate
Children's and Families' Worker, Boscombe Baptist Church, Bournemouth
BA, graduated 2017
Mark Macklin
Senior Pastor, Christian Community Church, West London
MA, graduated 2017
Carelle Begley
Salvation Army Regional Leader, Republic of Georgia
MA, graduated 2017
Daniel Alcock
Assistant Pastor, Bethany City Church, Sunderland
BA, graduated 2017
Michael Hutchings
Salvation Army Church Leader, Orkney Islands
MA, graduated 2016
Myles MacBean
Church Development Partner with Zambesi Mission, Blantyre, Malawi
MA, graduated 2016
Claire Carlin
Managing Chaplain, Adult Male and Young Offenders' Prison, Portland, Dorset
BA, graduated 2015
Megan Woodman
Project Leader, The Driftwood Café Project; and Youth and Children's Worker, Lyme Regis
BA, graduated 2015
Emily Southcombe
RE teacher, Basingstoke
BA, graduated 2014