Connecting our graduates to potential jobs and volunteering opportunities.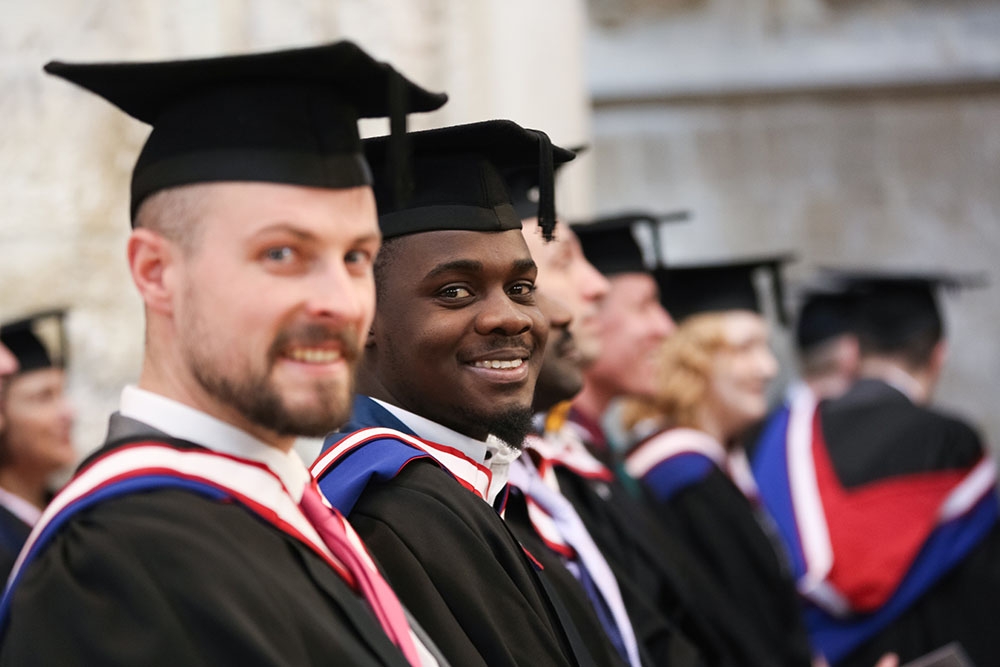 Disclaimer:  Please note that this page acts as a notice board service for churches, charities and organisations to host their job opportunities primarily aimed at graduates of Moorlands College and, as such, their job descriptions, views or preferences are not necessarily the same as Moorlands College.
Want to advertise with us?
Please send us an email with the details of the job in the following format:
[Job title]
Location:
Deadline date:
Short description:
An eternal link for more info:
Network Development Intern at Viva
Location: Oxford
Deadline: Wednesday 14 April 2021 (midnight)
Description: As Network Development Intern, you will support Viva's Network Development Team in supporting our international partner networks to run effective programmes that will impact children. 
Social Justice Enabler
Location: Durham City
Description: At its core this role is about serving the common vision of St Nics through advising, advocating, supporting, resourcing and enabling engagement with social justice as an expression of our corporate discipleship. The purpose of the role is to enable growth in discipleship, service and number as part of our wider vision to be a growing community who bless the city which we have been called to serve.
Working in partnership with our Youth Missioner and Student Worker you will work with those at Nics with a passion for justice, enabling cross-generational service and equipping St Nics to become a growing justice and discipleship hub for the city.
Children's Minister
Location:  St Paul's Church, Leamington Spa
Deadline: Noon on Monday 19 April
Description:  St Paul's is a larger evangelical church in Leamington Spa.  Around 150 under 11's attend at least monthly and we have excellent links with our church school. 
Associate Children's Pastor
Location: Twickenham
Deadline: Friday 30th April 2021
Description: St Stephens Church, Twickenham are looking for a passionate and energetic 'can do' person to work with our Children's Pastor to support and develop the ministry to children at St Stephen's and in our wider community. You will be joining a large, active church, a welcoming staff team and be part of our exciting Children's Ministry.
 If you have questions about the role, please email laurengoodall@st-stephens.org.uk
Children's and Families Pioneer
Location: Gamston, Nottingham
Deadline: 28th April 2021
Description: We are looking for someone who will prayerfully, lead the way in pioneering new initiatives which will encourage children, young people and families to explore faith  and experience the transforming presence of Jesus. We want someone who will create imaginative opportunities to engage in conversation, build relationships with families in the community and establish places of hospitality.
For more information contact Claire Meese Operations Manger on 07394 929736 or  op@st-lukes-gamston.org
Children & Families Minister
Location: Christchurch Priory, Dorset
Deadline: 23 April 2021
Description: The parish of Christchurch in Dorset is looking for a committed, experienced and motivated person to be our new Children and Families Minister.
We are seeking a committed Christian to build on the previous post-holder's work and continue to develop this aspect of the parish's mission.
For further details, including Role Description, Terms and Conditions etc., please contact: prioryhouse@christchurchpriory.org 
Leader of Ministry to under 18s and Families
Location:  St Margaret's Church, Sussex
Deadline: 30 April 2021
Description: Would you like to serve in a Church with a big vision to grow and deepen our ministry to Under 18s and Families?
St Margaret's Church is a thriving evangelical Anglican Church on the Sussex coast with over 350 adult members. We are seeking a Leader of Ministry to Under 18s and Families in our Church, and to reach out to those in the wider community to find faith in Jesus Christ.
Please get in touch with the Rector, Mark Standen for more details markstanden@stmargaretsangmering.church or phone 01903 896417
Greenhouse Christian Centre opportunities
Location: Poole
Deadline:  23 April 2021
Description: The Greenhouse Christian Centre is a non-denominational Christian trust with a vision of 'Growing Christian disciples, active in church and community'.
A variety of roles are available ranging from housekeeping to pastoral team vacancies.
Programme Lead – Street Presence
Location: Hereford, Herefordshire
Deadline: 23 April 2021
Description: We are seeking a hardworking, enterprising, self-motivated and inspiring team player to manage our Street Presence work in both the daytime and night-time economy. You will recruit, develop, and coordinate over 100 volunteers and manage a budget of over £75,000. Serving people of all faiths and none – you will lead the development of our city and market towns with business leaders, the police command team, and other public agencies.
Church Planting Opportunities
Location: Manchester  
Deadline:  4 May 2021
Description: We're committed to planting, not just in the city of Manchester, but also to the towns around Manchester, including Rochdale and Bolton. We're aiming to plant at least 16 churches by 2026.
Church Minister
 Location: Shefford, Bedfordshire
Description: SBC is a small, Baptist church in the town of Shefford, Bedfordshire. Despite our size we are intent on seeking God's will for us and, because of that, are open to all possibilities as regards future ministry. Here there is an exciting opportunity for someone entirely at God's disposal who has vision, flexibility and energy. Contact sbcnimda@gmail.com for more information. 
Church Minister
Location: Grimsby Baptist Church
Description: Grimsby Baptist Church is looking for a godly, gifted and experienced minister to head up the leadership team to love and shepherd God's people, and to lead the equipping of the saints to help take the Gospel to Grimsby.
This person will be experienced in expository preaching, and will have vision to take this lively conservative evangelical church forwards in God's will and for His Glory. Appropriate salary and benefits will apply
For further information, details and job description please email 
secretary@grimsbybaptistchurch.co.uk 
Associate Pastor, Thornbury Baptist Church, South Gloucestershire
Location: Thornbury Baptist Church, South Gloucestershire
Description: Thornbury Baptist Church is located in the town of Thornbury, to the North of Bristol. The church is an independent Baptist Church, standing in the evangelical-charismatic tradition. The current membership of the church stands at around 250 with more in attendance at our Sunday meetings. The church is heavily involved in mission to our local community and further afield.
Following the retirement of our current Teaching Pastor, we are seeking to appoint a full-time leader to work with the eldership team. The broad aim of the role is to offer direction, nurture and care to the church family as we seek to grow into our vision of loving God more deeply, loving one another more generously and loving the world as God has loved us.
Youth Missioner
Location: Durham City
Description: St Nic's has been a home for generations in the centre ground of evangelical Anglicanism in the heart of the City of Durham.  
Our Youth Missioner will lead our work in seeking to connect with and make disciples amongst young adults in the city with an emphasis on those aged 16-18 in FE colleges and sixth form. They will also lead our committed team of volunteers working with our existing young adults aged 11-18.
Youth Worker
Location: Argyle Community Church, Reading
Description: Argyle Community Church is a medium-size independent Bible-based Church with a core Vision to be always growing in Christ's love, strength and new life. As part of our strategy for growth, we have identified the need for a Youth and Children's Worker. By God's grace, our purpose is to attract families to join us and become part of the growing church. For more information about this post please see attached role profile and/or email hello@argylecommunity.church
Young Person and Family Worker
Location: Salisbury Baptist Church
Description: Are you passionate about Jesus? Gifted in developing the faith of young people and encouraging families? Inspired by new ways of working in church life? Could you work with us to develop our mission of being Christ in the community?
Youth Ministry Enabler
Location: Wade Street Church / Lichfield
Description: We're looking for a committed and enthusiastic person to lead and develop our flourishing youth work. Our aim is to equip and empower young people to become followers of Jesus; seeing lives transformed and our community impacted by God's love and grace. For more information, please email youth@wadestreet.co.uk 
Youth Worker
Location: ELIM Pentecostal Church, Loughborough
Deadline: 30 April 2021
Description: We are seeking to appoint an enthusiastic, energetic, engaging, and hard-working Youth Worker to take on the oversight, leadership, and development of our work with young people. 19 hours per week, £12,998 pa, 30 days annual leave pro rata, starting in September 2021.
Youth Pastor
Location: Milton Keynes Christian Centre
Deadline: 23 April 2021
Description: An exciting opportunity has arisen for a Youth Pastor to boldly lead Fuse, our diverse ministry for young people. If you think you have what it takes, then we'd love to hear from you! 
Youth Pastor
Location: Paulsgrove Baptist Church, Portsmouth
Description: With nearly a third of our church family being under 18, we have an ongoing commitment to investing in children, young people, and their families, for Christ – building them equipping them to love and live for Christ, helping them to reach out to the lost for Christ, and as a church being salt and light in our community.
For this investment to be effective, we have a desire to appoint a godly and appropriately gifted person to oversee
our 0-18s work.
For an informal discussion about the church, the community of Paulsgrove, the job role, and the opportunities
ahead, please contact pastor Dave Aarons on dave.aarons@paulsgrove.org.uk or phone 023 9238 5047.
Check back again another time for any updates on future opportunities. 
Check back again another time for any updates on future opportunities. 
Volunteering opportunities
Check back again another time for any updates on future opportunities.