Connecting our graduates to potential jobs and volunteering opportunities.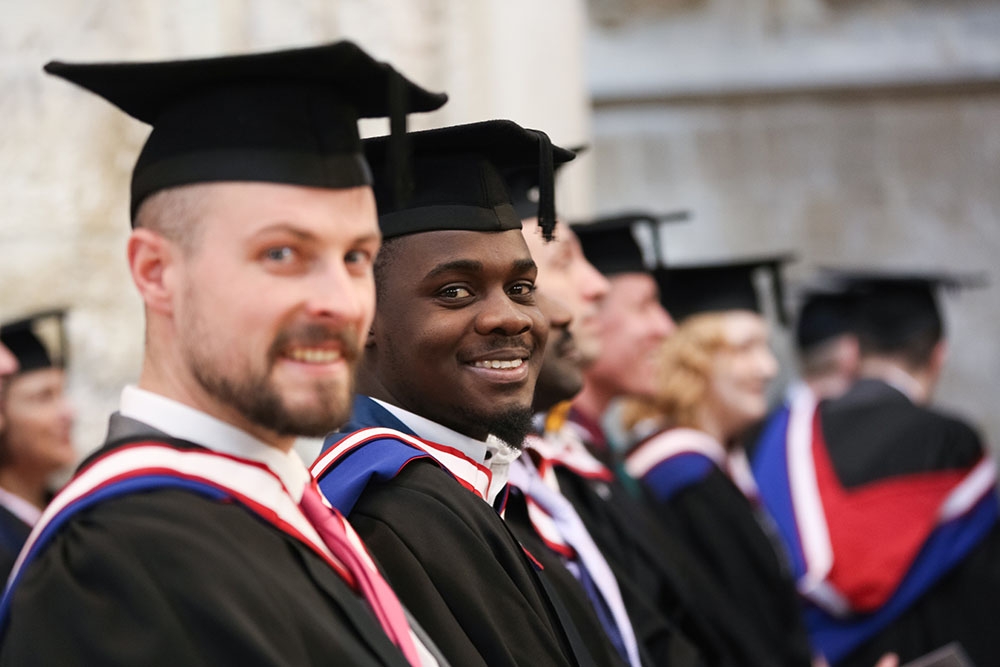 Disclaimer:  Please note that this page acts as a notice board service for churches, charities and organisations to host their job opportunities primarily aimed at graduates of Moorlands College and, as such, their job descriptions, views or preferences are not necessarily the same as Moorlands College.
Want to advertise with us?
Please send us an email with the details of the job in the following format:
[Job title]
Location:
Deadline date:
Short description:
An external link for more info:
GenR8 Director - Cambridgeshire
Location: Cambridgeshire
Deadline: 1 October 2021
Description: GenR8 is a Christian charity working alongside churches and primary schools within Cambridgeshire.  We are looking for a candidate who will be an inspirational leader to take responsibility for the overall management and development of GenR8, to provide a leadership that will enable the charity to grow to its next level of impact, ensuring its vision, mission and values, in presenting Christianity to primary age children.
Part-time Youth & Children's Minister
Location: Pinner Baptist Church
Deadline: 10 September 2021
Description: Pinner Baptist Church is an evangelical church, holding to Baptist beliefs with regards to the nature of the church, its government and believer's baptism by immersion. It is a thriving fellowship involved in a number of activities that connect with a wide spectrum of ages. While we currently have a Sunday school and youth group, we have much smaller numbers in this age bracket. It is for this reason that we are seeking to appoint a creative and dynamic individual to develop our youth and children's work. We believe that children's and youth ministries are an integral part of our mission as a church. This position will suit someone who enjoys working collaboratively with others in reaching the lost and seeing young people discipled. We are looking for an individual who has a strong evangelical faith and takes seriously the spiritual disciplines of prayer, reading Scripture and abiding by God's Word.
Children and Family Worker
Location: Ruislip Baptist Church, Ruislip, Middlesex
Description: We are seeking a part-time Children & Families Worker to help lead our ministry to both children and their families in our church and our community.  Discover more about the church here.
Children's and Youth Team Leader (part time)
Location: Loughton, Essex
Deadline: 12pm, 20 August 2021
Description: We are looking for an experienced and gifted leader to co-ordinate and oversee the ministry of ignite, our children's and youth ministry (0-18 years)
Are you able to demonstrate you are:
A relational leader who loves God, church and young people
Mission-hearted and passionate about discipleship
Equipped with skills to lead and empower our volunteer team.
A confident communicator across all ages?
Families Worker/Pastor
Location: Kirdford and Rudgwick Chapels, West Sussex
Deadline: 31 August 2021, unless a suitable applicant is found in the meantime
Description: The role is to:
– Develop the existing and new outreach to children, young people and their families.
– Be responsible for all-age services, using creative approaches to engage young people and attract families, especially from the new housing estates being developed in both villages.
– Form good relationships with local schools.
– Become an integral part of both churches.
– Contribute to teaching and pastoral care.
Just42 Children's Worker
Location: Woodbridge, Suffolk
Deadline date: Monday 23rd August at midday
Description: We are looking for a Christian Children's Worker who will be responsible for our Children's Work. This includes leading 1 or 2 assemblies per week in local primary schools, running lunchtime Bible clubs in some of these schools and also organising 1 or 2 holiday clubs per year.
Children & Family Leader
Location: Oadby Baptist Church, Leicester
Deadline: 22nd August 2021 (5pm)
Description: Oadby Baptist Church is excited to be looking to appoint a part-time or full-time, qualified and experienced Children and Family Leader for an initial 3-year period to help us fulfil our vision for children and family work and to lead us on in our ministry to children (0-11 year olds) and their families, both within and outside of the Church family, recognising the importance of the past whilst also challenging us on how best to prepare for the future.  
Giving and Funding Adviser
Location: Wells, Somerset
Deadline: 29 August 2021
Description: The Diocese of Bath & Wells is seeking an innovative team member who will support churches by: engaging directly with parishes to champion generous giving; enabling fundraising to finance mission; and inspiring & training teams of voluntary advisers.  The Diocese is seeking someone with: passion to see churches thrive & be missionally focussed; an understanding of the theology of giving; the ability to confidently present, inspire & innovate; experience of successfully applying for grants & fundraising; and the ability to listen carefully & sensitively challenge.
Community Evangelist
Location: Highgate International Church
Deadline date: 31st August 2021
Description: We have an opportunity for a Community Evangelist to serve God's people and the wider community in North London in an exciting new season
of development. We're a church of around 35 adults, youth and children seeking to be a people after God's own heart for the sake of the world. 
We long for people of all ages to discover Jesus, and we, too, want to love him more. In today's complex world, that means learning and growing in new ways, becoming the new wineskins we need to be.
The three main responsibilities of this role are to:
Championing the priority of the gospel in evangelism and missions
Cultivating relationships and a healthy connection with our local communities, community interest groups and mission partners.
Help lead the church in line with its core purpose for missions and discerning key priorities for regrowth and development.
Full-Time Church Regeneration Worker
Location: Risinghurst, Oxford
Deadline: 27 August 2021
Description: We are seeking someone with both a Pioneering and a Pastoring heart, with the skills to match, to fill this exciting 3-year Fixed Term post.  Your aim will be to grow the existing congregation alongside the local pastoral leadership, but also to pioneer new ways of serving our community of all ages, drawing others into the journey of faith.    Please see the attached file for further details and an application pack.    You will note that we are willing to wait for the right candidate to finish their studies, but otherwise are looking for a start date in early 2022.  Good remuneration package awaits.
Chef
Location: The Greenhouse Christian Centre, Poole, Dorset
Deadline Date: 30 August 2021
Description: Are you motivated and enjoy being part of a team? Do you cook with a view to making people feel valued? This is a permanent position for 40 hours per week and will involve weekend work. The majority of shifts start at around 11am and finish around 7.30pm so more suitable for family life than most chef positions. The successful candidate will have experience with menu planning, managing dietary requirements and stock control/ordering as well as a working understanding of Health & Hygiene, including HACCP & COSHH. Salary is £22,000 – £27,000 p.a. depending upon experience.
Church Minister
Location: Grimsby Baptist Church
Description: Grimsby Baptist Church is looking for a godly, gifted and experienced minister to head up the leadership team to love and shepherd God's people, and to lead the equipping of the saints to help take the Gospel to Grimsby.
This person will be experienced in expository preaching, and will have vision to take this lively conservative evangelical church forwards in God's will and for His Glory. Appropriate salary and benefits will apply
For further information, details and job description please email 
secretary@grimsbybaptistchurch.co.uk 
Pastor of Ford's Lane Church
Location: Bramhall Stockport
Description: We are an independent evangelical church based in Bramhall, South Manchester. Our membership is
around 90 with perhaps 12 families as well as a large number of older folk. We are a bible believing
church known for our bible teaching, local outreach and world mission. Our pastor of 16 years is
moving on into overseas mission and will continue to be supported by the church. We therefore have
an opportunity for a new Pastor to join us from September 2021, start date subject to agreement. The
job is salaried and comes with a detached house with 4 bedrooms and a study which is located
next to the church and hall on Ford's Lane.
Further details are available from Donald Webb whose email address is: donald@thewebbs.com
Assistant Pastor, leading to becoming the Pastor
Location: Culcheth, Cheshire
Deadline: 15th October 2021
Description: Our church, called Gospel Expressions, is small and  Reformed.  We are looking for a graduate who can take over the role of pastor in 2022, who is trained in church planting, has God's loving heart for all people, including those who are dysfunctional or addicts, preferably someone who has had experience ministering to such struggling people, and a good teacher.  Our church needs to grow in numbers and needs more leaders.  Before Covid we had been running a Christ-centred 12 Step programme for several years.
More information at www.gospelexpressions.co.uk
Church Leader
Location: Severn Beach
Description: Emmaus Church Centre with a congregation of about 50 is seeking a part-time leader to join the Leadership Team. The post could become full-time, depending on the leader and what they have to offer. The ideal candidate would have trained in a theological college or equivalent and have had past experience of a leadership role in a church. The leader would appeal to younger people yet be mature enough to understand the older ones.  Please submit an application letter with your CV to John Miller at emmauschurch1993@gmail.com.
Youth Worker
Location: Loughborough
Deadline:  1st September 2021
Description: We are looking for a full time youth worker who is passionate about evangelism and discipleship.  The roles includes to develop the existing 11-16 group, start a younger group, and connect with and build a student work.  We run a busy Foodbank and connecting with youth in this context will also be a priority.   37 hours per week.  Salary £19k to £25k depending on age, experience and qualifications. 
Youth Leader
Location: Ruislip Baptist Church, Ruislip, Middlesex
Description: We're seeking a part-time Youth Leader to lead our thriving and varied youth programme. You'll be based in our dedicated youth centre The Sidewalk, designed to provide a culturally relevant and relaxing environment for young people.
Deadline:  Applications are being reviewed on a rolling basis.
Discover more about the church here.
Youth and Schools Worker
Location: Frinton Free Church, Essex
Deadline: 8th September 2021
Description: Are you passionate about making every moment count to see young people's lives transformed by Jesus?
We're looking for a Youth and Schools Worker to join the team at The Free. The successful candidate will be a gifted evangelist who is able to communicate with young people from all backgrounds. You will be able to work well with our existing staff & leadership team as well as a committed team of volunteers. The successful candidate will bring fresh vision and drive to the ministry, particularly as we rebuild post COVID.
Youth Minister
Location: St Matthew's & The Minster, Cheltenham, Gloucestershire
Deadline: 16th August 2021
Description: St Matthew's and the Minster is looking for an enthusiastic and creative Youth Minister to join our team, who will re-shape the youth ministry (11-18s) as we emerge from the pandemic. We are looking for a gifted pastor who will lead our brilliant team of volunteers to encourage and disciple young people and equip them for sharing the good news of Jesus with their friends. You will be a pioneer, looking to reach out to young people in the community, as well as a vital member of the staff team. 
Volunteering opportunities
Check back again another time for any updates on future opportunities.