Connecting our graduates to potential jobs and volunteering opportunities.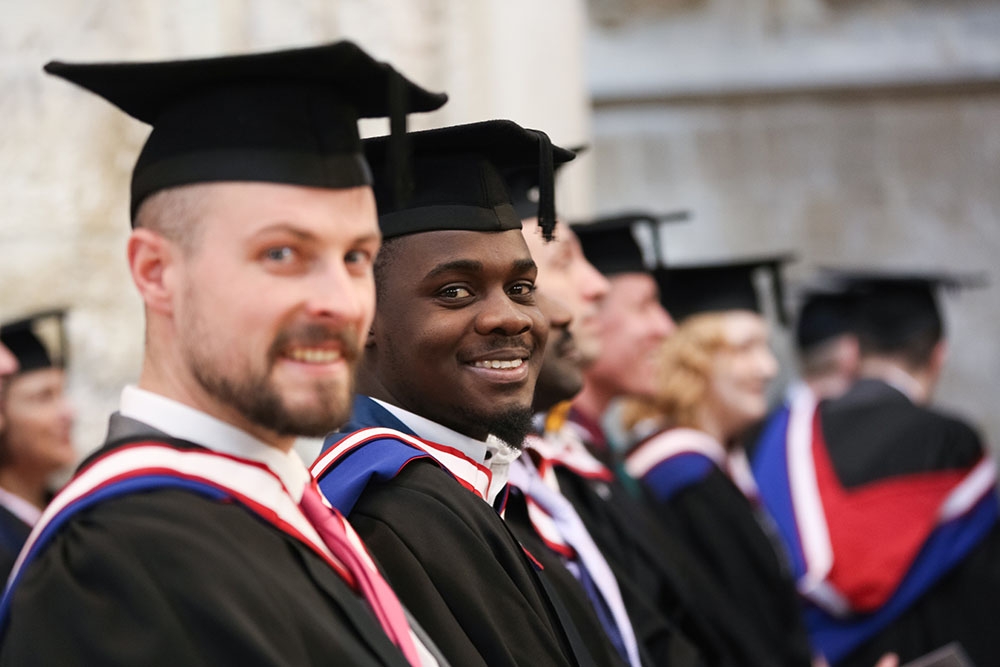 Disclaimer:  Please note that this page acts as a notice board service for churches, charities and organisations to host their job opportunities primarily aimed at graduates of Moorlands College and, as such, their job descriptions, views or preferences are not necessarily the same as Moorlands College.
Want to advertise with us?
Please send us an email with the details of the job in the following format:
[Job title]
Location:
Deadline date:
Short description:
An external link for more info:
Job title: Children's and Youth Worker
Location: Chinnor Community Church, Chinnor, Oxfordshire
Deadline date: 31/03/2022
Description: We're looking for a children's and youth worker to lead and work alongside our team of volunteers who serve in Christian ministry and discipleship here at CCC.  This is a paid position, part time with flexible hours, and we may be able to offer accommodation. 
Email for more info: chinnorcommunitychurch@gmail.com

Job title and location: Children & Youth Minister, St Mary's Church Loughton
Deadline date: 18 February 2022
Description:
This is a key role in our staff team focussed on leading and enabling our children and youth ministry (ignite). The successful candidate will lead a team of over 40 volunteers and will be supported by an ignite Administrator. We have 95 children and youth registered with ignite and are keen to engage in discipleship and outreach. We are also planting a new worshipping community where we want youth to feel welcome and involved. We are looking for someone with a passion for God, church and young people. 
Job title and location: Children and Families Leader/Minister Milford on Sea Benefice
Deadline date:  Closing date: 28th January at 12 noon 
Description: We are looking for someone who loves Jesus and loves to make him known in the lives of children and their families.
This is an exciting pioneering opportunity with the potential to start afresh, think creatively, and establish new initiatives.
Our younger generation ministry stretches from babies through to teenagers, so depending on the gifting of the applicants
The roles may lead to one area and to inspire, build and lead teams of volunteers in the other ministries.
Email vicar.milfordparish@gmail.com for more information 
Job title and location: Administrator/Bookkeeper, St Philip's Church Sheffield
Deadline date: 4 Feb 2022
Description: 
The role requires someone with good interpersonal skills and an administrative background as you will be working closely with the Team Leaders and be a vital link between them and the church membership. At least one day contact time working with the Team Leaders will be required each week but there is the possibility of some home working.
Full-time Minister
Location: South Oxhey Baptist Church, Watford, Hertfordshire
Deadline date: 28th February 2022
Description: We would like someone who seeks a close relationship with Jesus in their personal life and the life of the church. They will aspire to be a gifted Bible teacher and an enthusiastic team builder, getting on well with different types of people. They will be an advocate for discipleship and will encourage believers to use their gifts for God.
Job title and location: Full-time Pastor, Bawtry, South Yorkshire
 Deadline date: 28th January 2022
Description: Applications are invited for a Pastor to teach the Bible, provide pastoral care, lead church activities and outreach to the community, especially in the 20s – 40s age group. The Pastor will work with the Elders and Deacons and alongside the Families & Community Worker, who together make up the Leadership Team. 
Senior Youthworker (part-time)
Location: Jubilee Church, Bromley (SE London/Kent)
Deadline date: Tuesday 11th January 2022
Description: We are a medium-sized, intergenerational, relational church. We are committed to investing in children and young people. The land our building is built on has had youth as its mission for almost a 100 years… Could you help us continue that legacy?
Could you be the person to invest in a new generation of young people that need someone to get to know them and give them the tools, space, and opportunities to grow in their faith?
Could you bring some fresh ideas, build relationships and vision for our long-standing youth club as we restart in-person sessions?
Our leaders value the input and skills youthworkers bring to a church. We have a small staff team and a church that are generous and encouraging. We hope you will consider us as a home to develop your skills, grow your faith and build healthy relationships with our young people and local youthworkers.
Volunteering opportunities
Check back again another time for any updates on future opportunities.