Our Applied Theology with Youth and Community Work degree has been designed to give you a firm foundation on which to build your life and ministry. It will equip you to serve God in practical and relevant ways in a fast-changing world. Upon graduation you will also receive a JNC Professional Qualification.
  Programme duration
3 years full-time
  Location and mode of study
Christchurch: campus-based or placement-based
Northern Ireland: placement-based 
Plus location(s) of placement(s)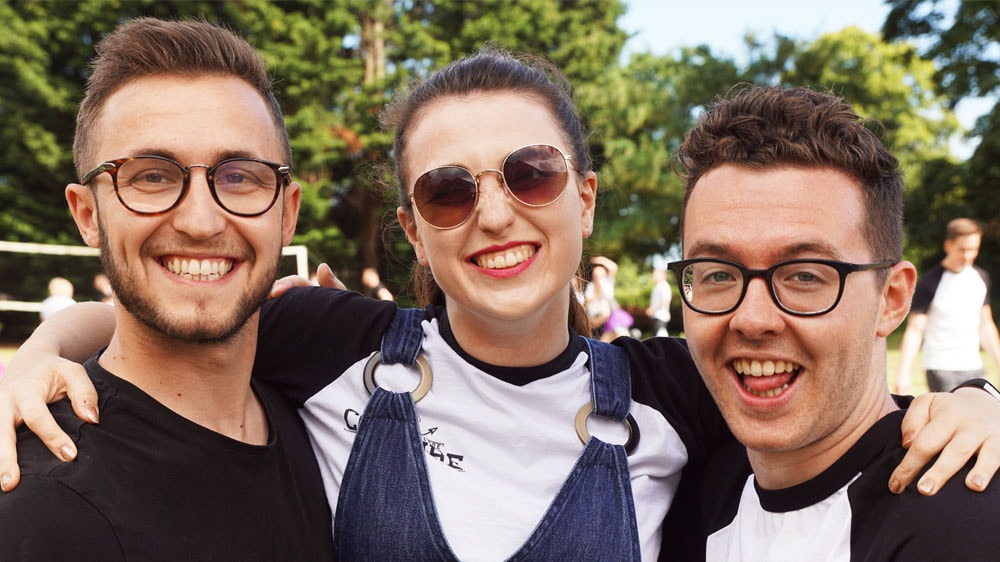 "Let the message about Christ, in all its richness, fill your lives."
—Colossians 3:16, NLT
Programme content
People are presented daily with an array of different messages. Adverts promise that perfect health, unsurpassed success or unwavering popularity is just one purchase away. Political lobbyists promote solutions for bettering our world whilst warning of the damage done by those they disagree with. Digital media spreads the worldview of its shows and influencers, shaping viewers' perspectives on what is good and bad, normal and strange, to be shunned or admired. These are just some of the voices that fill our minds and influence us; particular our young people.
In the midst of these different voices, Paul's call to let the message of Christ fill your life is an important challenge to attend to.
Our Applied Theology (Youth and Community Work) programme is designed to help you grow in your understanding of the Christian faith and equip you to serve God in practical and relevant ways in today's culture and the community that you work in.
"And whatever you do or say, do it as a representative of the Lord Jesus, giving thanks through him to God the Father."
—Colossians 3:17, NLT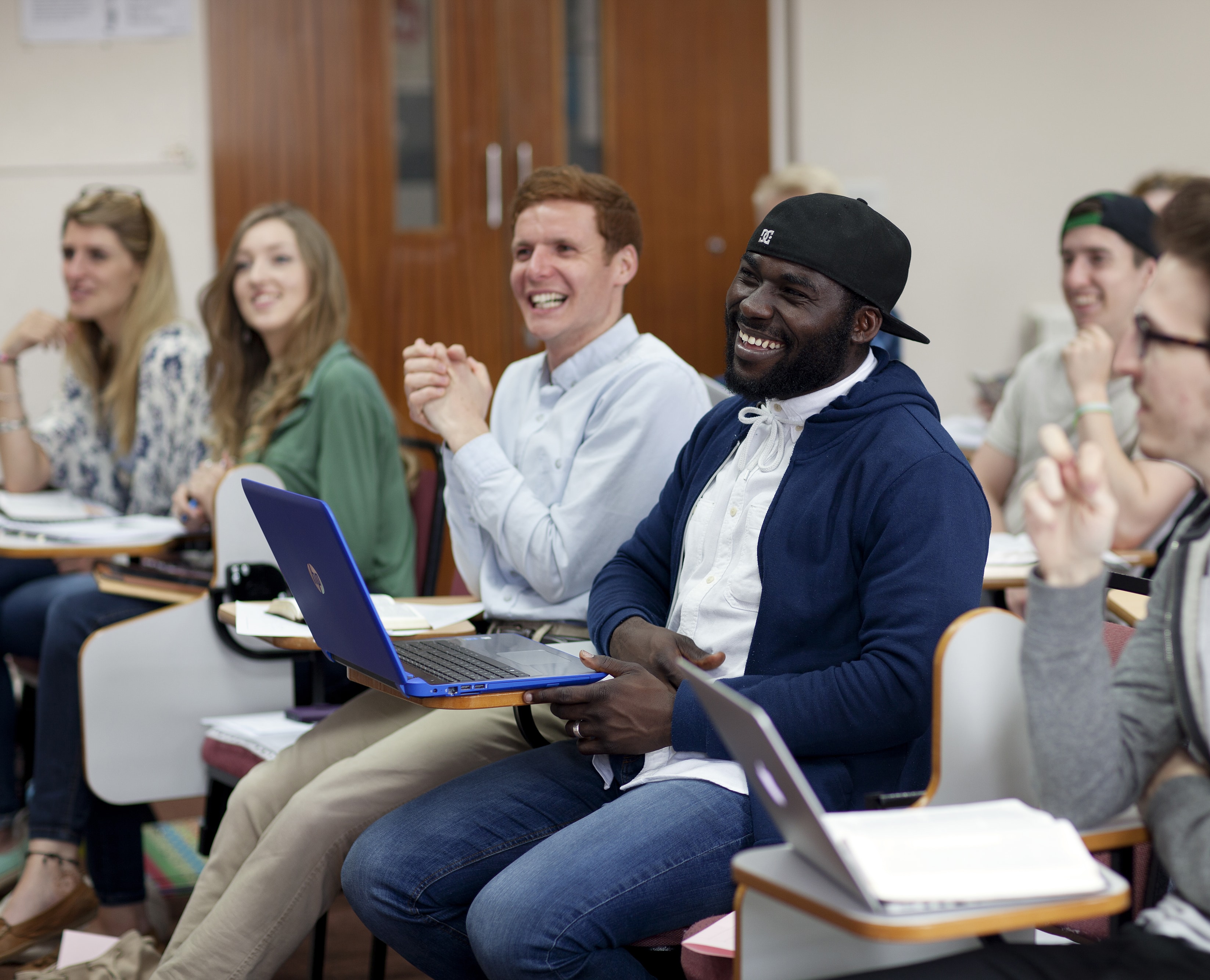 One of the main aims of the Youth and Community Work programme is to help you integrate your academic studies with your work amongst young people and the wider community. This integration is facilitated largely through the Practice module, which runs through the whole programme and constitutes a quarter of your studies each year. This teaches you to reflect deeply and critically on your practice and helps you to develop your youth work skills in different contexts. Your youth work practice, combined with the taught modules, enables you to receive a Professional Qualification in Youth and Community Work (JNC) upon completion of your degree. In achieving this qualification, you will demonstrate the full range of JNC competencies, including building professional, transformative relationships, safeguarding the health and welfare of young people, working with relevant agencies, and managing activities and colleagues.
"Uncompromising in its theological pursuit, the programme is committed to personal development and the highest standards of practice."
—Andy du Feu, Director of Youth and Community Work
If you study in one of the Regional Centres or via the Placement-based mode of delivery at the Christchurch campus, you will undertake all of your practice hours in a local placement setting.  If you study as a Campus-based student, in the second and third year of your studies, you will have the opportunity to undertake a 5-week block placement in addition to your local placement. In the second year, this block placement takes place within the British Isles. In the third year, you will have the opportunity to travel outside the British Isles. In addition both Placement-Based and Campus-Based students are required to undertake an additional placement within an alternative setting to your weekly placement.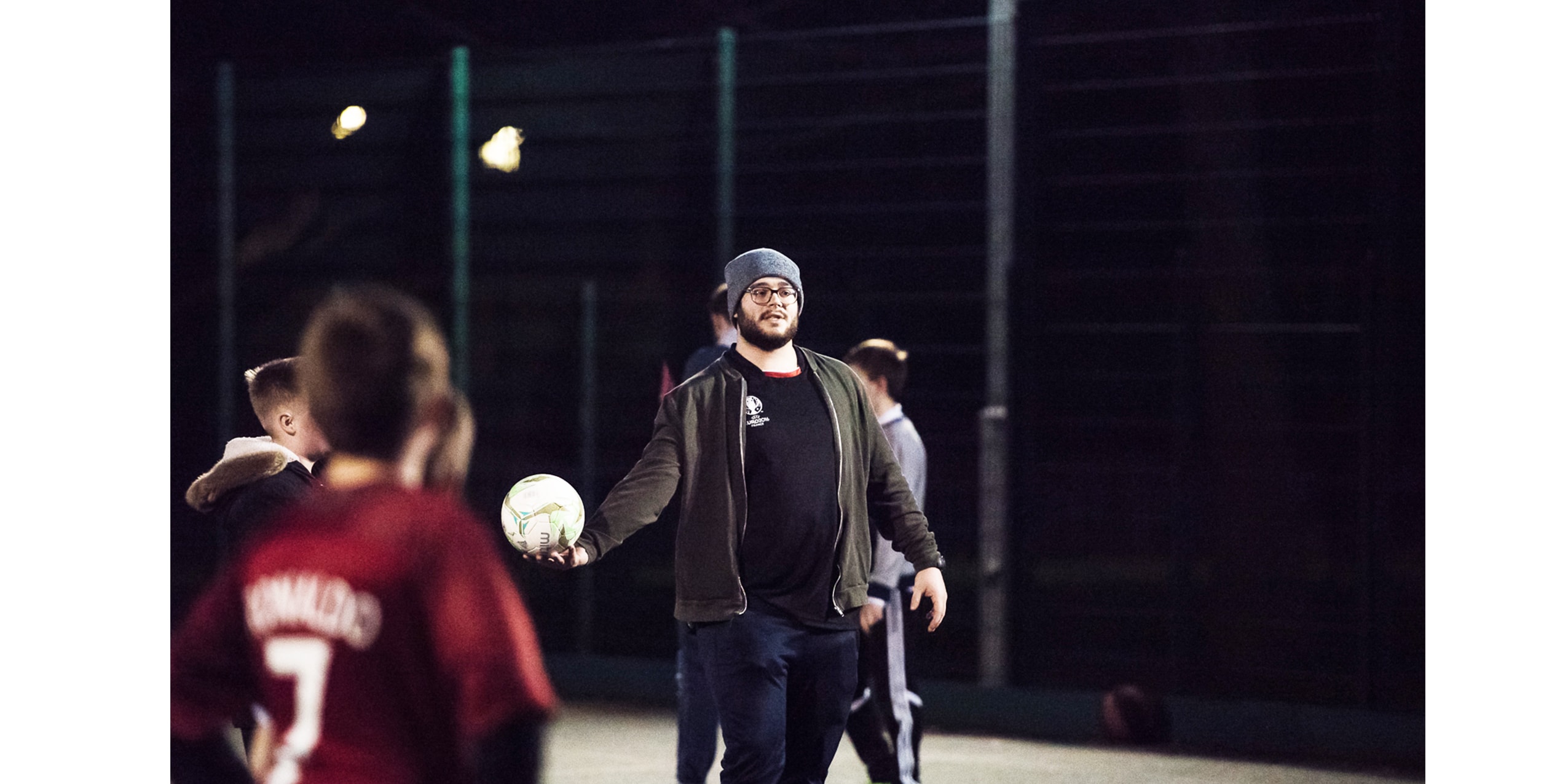 As well as the Practice module, this degree helps you develop your professional ability through a range of taught modules. Year one provides you with a foundation in biblical studies and Christian doctrine. You will also have the opportunity to explore important trends in contemporary youth culture, examine the nature and role of the Church in today's work, and undertake an introduction to world religions. You will engage with vital topics for community work such as safeguarding, inclusion and equality, and informal education.
In year two, you will continue to deepen your biblical knowledge. You also develop your ability to integrate theory and practice through exploring frameworks for reflective practice. You will begin to specialise more, studying Youth and Community Work modules to sharpen your knowledge and understanding for effective ministry. In all these modules, your lecturers will help you consider how you can best apply what you learn to your particular context.
In the final year, you focus heavily on your Youth and Community Work professional studies module. This module helps you develop key vocational skills, such as leading a seminar and researching a topic to teach to others. You will also learn more about leadership and management in a range of different settings. You will continue to specialise as you choose from options that include Family Development and Interventions, Pastoral Care, Christian Spirituality, and Apologetics and Contemporary Culture.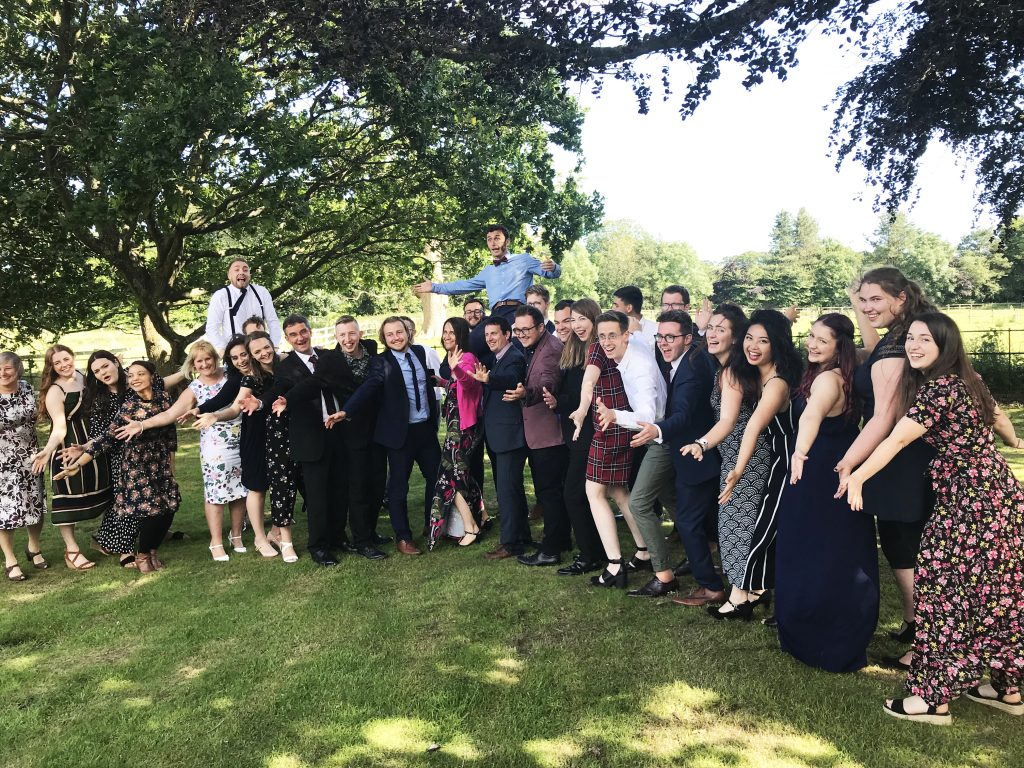 Assessment and feedback
Assessment in compulsory modules gives you an opportunity to demonstrate your learning through presentations, portfolios, essays and reports. There are written or oral exams in a few optional modules.
Timetable
Christchurch campus-based students typically have lectures four days per week in addition to their weekly placement activities. Christchurch placement-based students are taught one full day per week on campus, whilst fully immersed in their placement and attending the campus for three five-day study blocks per year.
Students at our Belfast and South West centres attend a number of study blocks per year in their region, and three to four five-day study blocks at our campus, to complement their ongoing work on placement.
Application and residential deadlines
We look forward to receiving your applications by 
July 2022. If you would like to be residential at our Christchurch Campus, we advise that you apply by April 2022.
If you have missed these deadlines, please get in touch with the Admissions department for further advice on admissions@moorlands.ac.uk
If your formal education does not meet the entry requirements, but you have experience and non-certificated learning to the appropriate level, or you wish to enter at a level other than the first year of study, please submit a Recognition of Prior Learning (RPL) application. You will also need to supply evidence to support it.
Please do get in touch with us if you have any questions, we will be happy to guide you through the process.
If you need to submit an RPL application, you should apply for the course and RPL by the 31/05/2021, otherwise please submit your application by 31/07/2021.
Entry requirements
To be accepted onto this programme you need to have the potential to succeed in it and to benefit from it. This is normally demonstrated by:
Two A-levels

 

or other equivalent level 3 qualifications.
GCSE in English

 

(Language or Literature) at grade C or above, or equivalent qualifications at level 2, or an IELTS Academic Certificate with an overall score of 6.0 with at least 6.0 in each of reading and writing or nationally-recognised English language-based level 3 award, equivalent to these IELTS scores, from a different testing system.
An appropriate understanding

 

of, commitment to and suitability for the range of vocations for which these studies prepare you.
If you've been out of education for some time, or don't have the regular academic qualifications to enter the BA, you may want to apply to do our Foundation Year, which provides an initial, preparatory year before joining the standard BA studies, or to talk to us about your potential for the Accreditation of Prior Learning.
Our programmes are validated by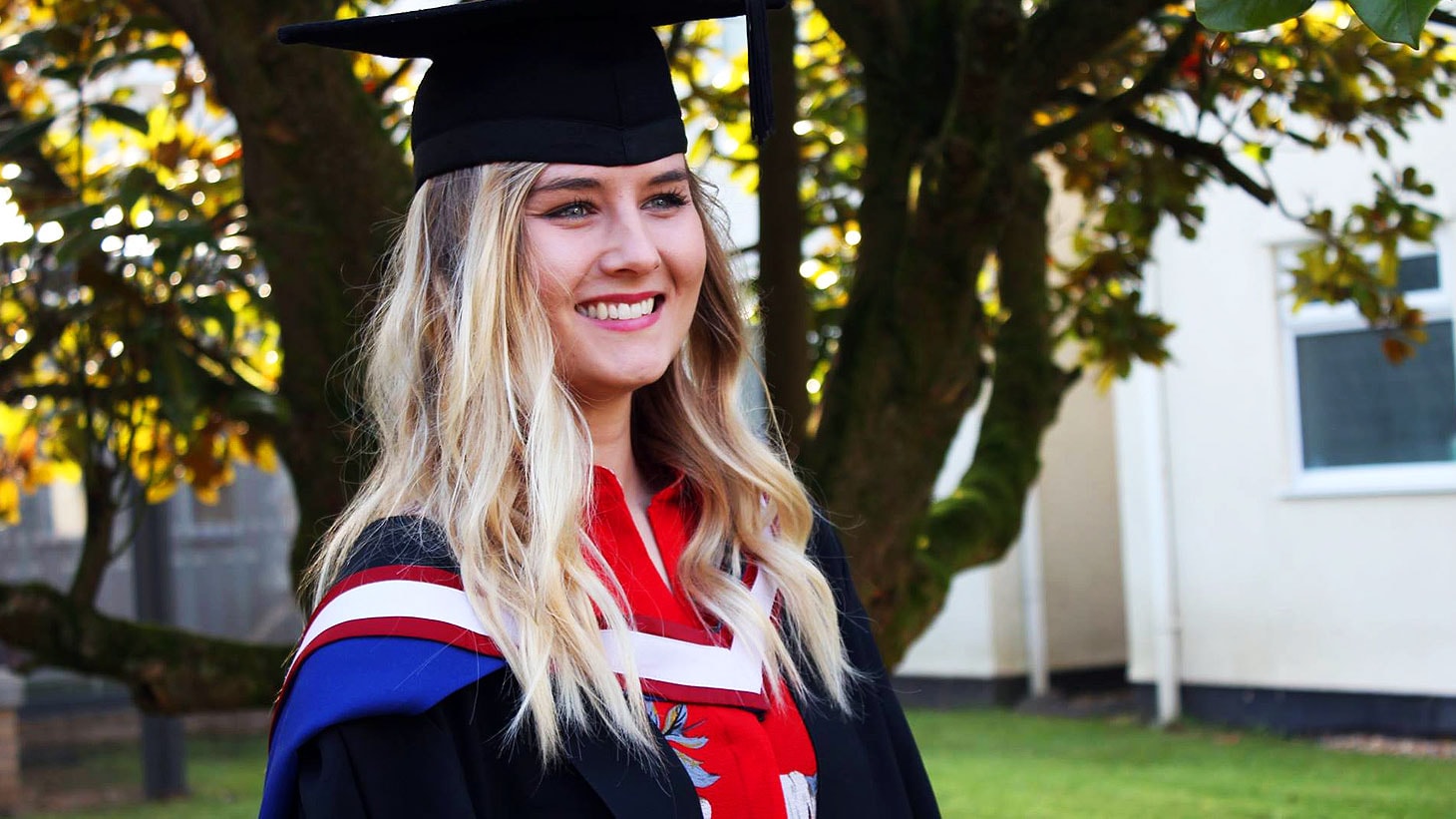 Student profile: Megan Barrett
When I was 17, God gave me a heart to see the lives of young people transformed through the love of Jesus; to see them reach a point of salvation through grace, and establish an identity in Christ. Around the same time, I felt God leading me towards Moorlands College, and eventually, after finishing my A levels and taking two gap years, God made it clear that now was the time for me to go.
My Moorlands experience was challenging and hard but also incredibly fun and life transforming. It not only continued to stir up my passion for studying God's Word, but it also equipped me with the tools to be able to study it at an even deeper level. Studying the BA in Applied Theology (Youth and Community Work) provided me with numerous opportunities to feed the God-given heart I have for young people. God has refined this by highlighting the importance of quality relationship and sex education for young people and the church, giving me a clearer sense of direction as to how to live out my calling. Additionally, Moorlands College has set alight a desire within me to keep on learning, even though my 'official' studies have now ended. Through hard work, the support of loving friends and family, and most importantly, by the grace of God, I'm so blessed to not only be finishing my time at Moorlands College with a first-class BA (Hons), but will also be joining Message Wales—part of the Message Trust. As the Events Co-ordinator and Schools Worker, some of my responsibilities include teaching lessons on self-esteem and sex and relationship education, as well as numerous Bible-based RE lessons. God has been so faithful in providing me with this opportunity to really get stuck in and serve young people.
I am so thankful that God called me to Moorlands College and I cannot wait to see him continue to do amazing things in my life, and in the lives of the young people I'll meet.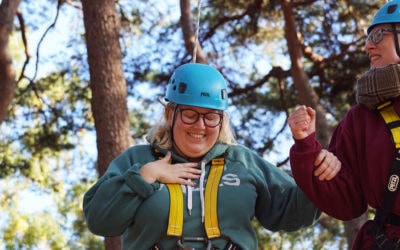 Our Diploma of Higher Education Applied Theology (Youth Studies) is a two year programme that equips you to work with young people from the...