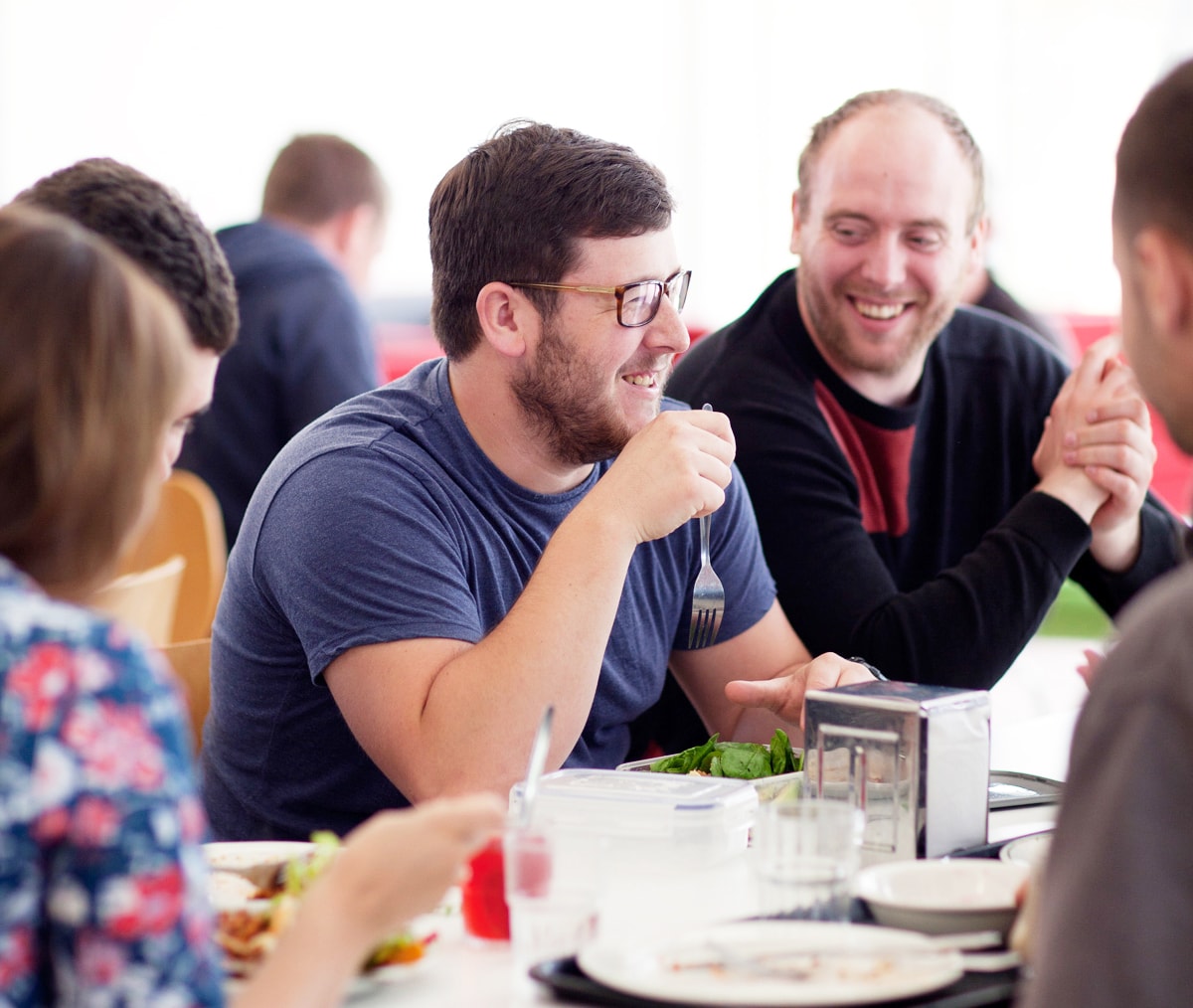 Content of studies:
The Foundation Year is based at our Christchurch Campus and also at our Midlands Regional Centre in Birmingham, and is designed to effectively prepare you for entry onto either the BA (Hons) Applied Theology or BA (Hons) Applied Theology (Youth and Community Work) degree. We equip you with a basic biblical and theological understanding and provide an introduction to Christian ministry.
Your own personal and spiritual development is central to the Foundation Year, and the development of effective academic study skills is integral to all that is taught. You're also encouraged to regularly reflect on your learning in the context of your existing placement—which may typically be a church or Christian organisation.
The Foundation Year comprises six modules: Biblical Studies, Theological Studies, Personal and Spiritual Development, Ministry, Study Skills, and Placement and Portfolio.
Assessment and feedback
You compile a portfolio of work throughout the year, as a record of engagement in placement activities. In addition, you will complete assignments, including written essays and presentations.
Timetable
Christchurch Campus:
Two days per week are spent in college during term time, at the Christchurch Campus, and three days are spent in your placement organisation. As a Moorlands College student, you play a full and vital part in the college community—with the opportunity to use on-site accommodation on Mondays and Tuesdays; attend our Chapel services; share meals with other students; and be part of a tutor group.
"Without A-levels, Moorlands College's Foundation Year gave me the interest and opportunity to study on the degree."
Callum, campus-based BA student
---
Midlands Regional Centre:
The Foundation Year at the Midlands Regional Centre is delivered over six block weeks at the Centre and the rest of the time you will be serving in a placement, which can be your church or a Christian organisation.
Lectures, seminars and workshops will be interactive and take into account different learning styles.
The 2019/20 dates for the Midlands block weeks are:
Induction and Study Block 1 > Sunday 6th October – Saturday 12 October 2019
Study Block 2 > Monday 25th November – Friday 29th November 2019
Study Block 3 > Monday 13th January – Friday 17th January 2020
Study Block 4 > Monday 10th February – Friday 14th February 2020
Study Block 5 > Monday 20th April – Friday 24th April 2020
Study Block 6 > Monday 1st June – Friday 5th June 2020
Between block weeks there will be a weekly group Skype call and also individual Skype tutorials to help you stay on track with your studies. Additionally, you'll have a Placement Supervisor who'll direct the work in your placement, so there is a lot of support for you throughout the course.
---
Entry requirements
All courses
To be considered for any Moorlands College course we expect you to have:
A clear leading from God;
a recommendation from your home or sending church;
a reasonable level of spiritual and personal maturity; and
some experience of Christian service.
Foundation Year
Five GCSE's (including English) at grade C or above, or equivalent qualifications at
level 2.
English language requirements
Competency in written and spoken English language will be essential in order to cope with the demands of your course. Therefore, you will be asked to provide us with some evidence that you are sufficiently competent in this area.
The minimum English language criteria for studying the Foundation Year and BA courses are:
GCSE in English (Language or Literature) at grade C or above; or
an IELTS Academic Certificate with an overall score of 6.0 with at least 6.0 in each of reading and writing; or
a nationally-recognised English language-based level 3 award, equivalent to these IELTS scores, from a different testing system.
Apply now