Our Applied Theology degree has been designed to give you a firm foundation on which to build your life and ministry. It will equip you to serve God in practical and relevant ways in a fast-changing world.
  Programme duration
3 years full-time
  Location and mode of study
Christchurch: campus-based or placement-based
South West: placement-based
Midlands: placement-based
Plus location(s) of placement(s)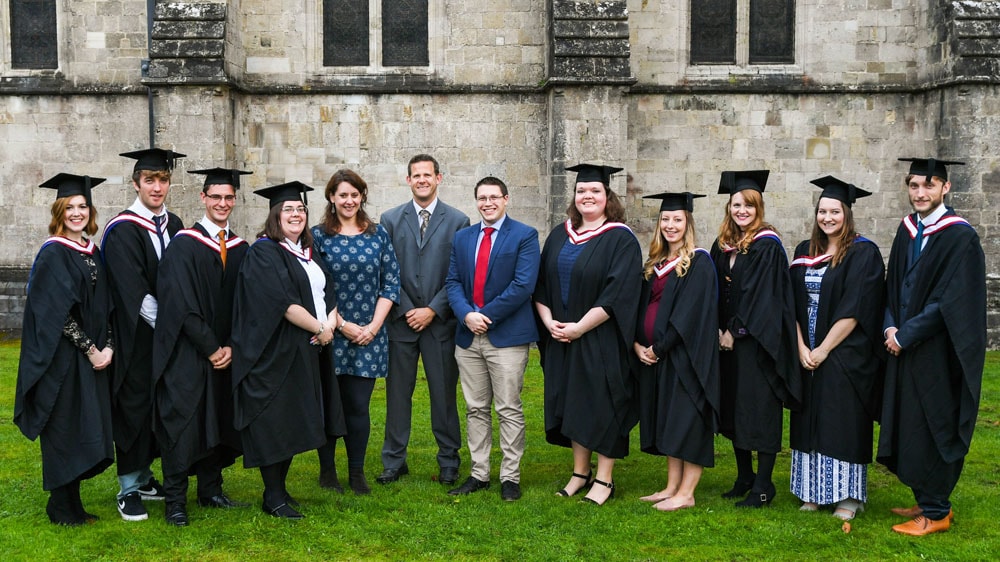 Programme content
The aim of the Applied Theology degree is to equip you to serve God with integrity and confidence in a range of different settings. Whether you are called to education, business, politics, the arts, the charity sector, the local church, or other vocational spheres, the Applied Theology programme will help you to develop a biblical and theological grounding for your work.
"Be transformed by the renewing of your mind."
—Romans 12:2, NIV
One of the programme's main aims is to help you integrate your academic studies with your practical ministry. This is facilitated largely through the Practice module. This module requires you to work in a placement context, using your skills and insight to serve others. The Practice module teaches you to reflect deeply and critically on your practice, helping you to gain wisdom and ability both during and beyond your time at the College. The Practice module runs through the whole programme and constitutes a quarter of your studies each year. 
"The beginning of wisdom is this: Get wisdom. Though it cost all you have, get understanding."
—Proverbs 4:7, NIV
If you choose to study via the placement-based mode of delivery at the Christchurch campus, or in one of the Regional Centres, you will undertake all of your practice hours in a local placement setting.  If you study as a campus-based student, in the second and third year of your studies, in addition to your local placement, you will have the opportunity to undertake a five-week block placement. In the second year, this block placement will take place in the British Isles. In the third year, you will have the opportunity to travel outside the British Isles.
In addition to the Practice module, the Applied Theology degree helps you grow through a range of taught modules. Year one provides you with a foundation in biblical studies as you study the Old and New Testament, alongside biblical hermeneutics. In the New Testament module, you will cover the Synoptic Gospels (Matthew, Mark, and Luke) and one of Paul's letters. The focus will be on interpreting these texts in light of their historical and cultural context, whilst paying attention to the authors' key themes and aims. In the Old Testament module, you will gain a greater understanding of the Old Testament world and a stronger grasp of the Old Testament timeline. In year one, you will also explore key issues for today, such as the role of the Church in God's mission and an introduction to world religions, alongside looking to the past to learn more about church history and doctrine.
"I delight in your decrees; I will not neglect your word."
— Psalm 119:16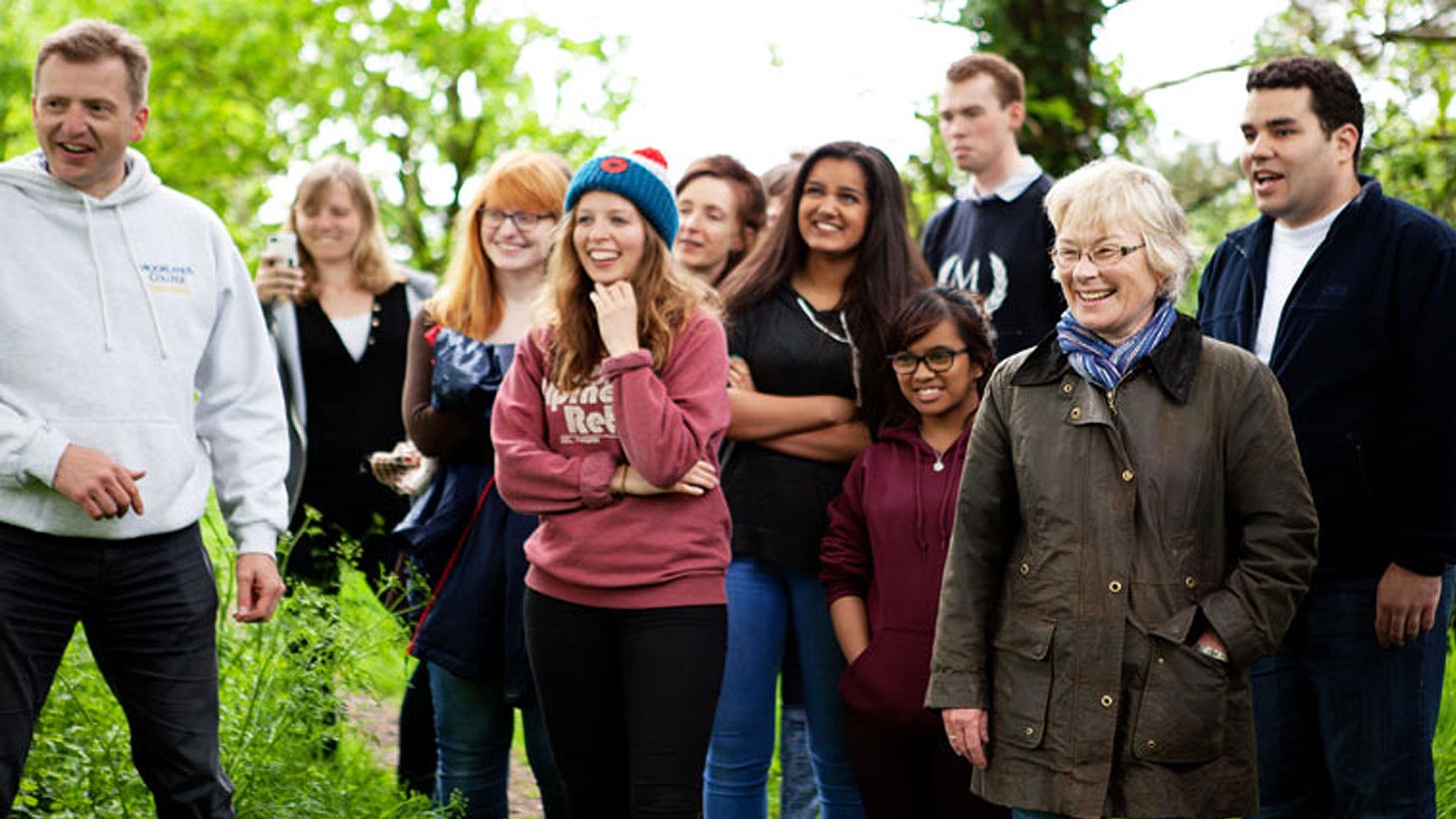 In year two, you will continue to build a strong knowledge of Scripture with further modules in the Old and New Testament. You will deepen your understanding of core Christian convictions, such as the Triune nature of God and the divinity and humanity of Christ. You will develop your ability to integrate theory and practice through exploring different methodologies for reflective practice. At this stage, you can also specialise in areas of interest. For example, you can choose to study preaching and church leadership, working with children and families, or working cross-culturally. You could explore the topic of mission in greater depth or think more deeply about intergenerational ministry and community development. If you are a campus-based student, you can also study biblical languages. In all these modules, your lecturers will help you consider how you can best apply what you learn to your life and ministry. All core study, practice, and optional modules are available to visit on the Undergraduate Module Directory page on our website.
"By developing your understanding of the Bible and the contemporary world, our Applied Theology programme will equip you to live out your faith with confidence in whatever sphere of life God calls you to."
—Dr Helen Morris,
Acting Director of Studies and Lecturer in Applied Theology
In the final year, to best equip you for your work and ministry beyond the college, you undertake a professional study module. This module helps you develop key professional skills, such as leading a seminar and researching a topic to teach to others, alongside providing you with a greater knowledge and understanding in the subject area that you choose. You will also think more deeply about Christian leadership and management in a range of different settings and explore the relationship between the Old and New Testaments. You will continue to specialise as you choose from options that include Pastoral Care, Reformation Theology, Biblical Background, Apologetics and Contemporary Culture, and Christian Spirituality. If you are a campus-based student, you can continue your study of biblical languages.
"Through the lectures and placements, my time at Moorlands College equipped me in more ways than I could have imagined."
—Megan, campus-based student
Assessment and feedback
Assessment in compulsory modules gives you an opportunity to demonstrate your learning through presentations, portfolios, essays and reports. There are written or oral exams in a few optional modules.
Timetable
Christchurch campus-based students typically have lectures four days per week in addition to their weekly placement activities. Christchurch placement-based students are taught one full day per week on campus, whilst fully immersed in their placement and attending the campus for three five-day study blocks per year.
Students at our South West and Midlands centres attend a number of study blocks per year in their region, and three to four five-day study blocks at our campus, to complement their ongoing work on placement.
Application and residential deadline
We look forward to receiving your applications by 
July 2022. If you would like to be residential at our Christchurch Campus, we advise that you apply by 
April 2022.
If you have missed these deadlines, please get in touch with the Admissions department for further advice on admissions@moorlands.ac.uk
If your formal education does not meet the entry requirements, but you have experience and non-certificated learning to the appropriate level, or you wish to enter at a level other than the first year of study, please submit a Recognition of Prior Learning (RPL) application. You will also need to supply evidence to support it.
Please do get in touch with us if you have any questions, we will be happy to guide you through the process.
If you need to submit an RPL application, you should apply for the course and RPL by the 31/05/2021, otherwise please submit your application by 31/07/2021.
Entry requirements
To be accepted onto this programme you need to have the potential to succeed in it and to benefit from it. This is normally demonstrated by:
Two A-levels

 

or other equivalent level 3 qualifications.
GCSE in English

 

(Language or Literature) at grade C or above, or equivalent qualifications at level 2, or an IELTS Academic Certificate with an overall score of 6.0 with at least 6.0 in each of reading and writing or nationally-recognised English language-based level 3 award, equivalent to these IELTS scores, from a different testing system.
An appropriate understanding

 

of, commitment to and suitability for the range of vocations for which these studies prepare you.
If you've been out of education for some time, or don't have the regular academic qualifications to enter the BA, you may want to apply to do our Foundation Year, which provides an initial, preparatory year before joining the standard BA studies, or to talk to us about your potential for the Accreditation of Prior Learning.
Our programmes are validated by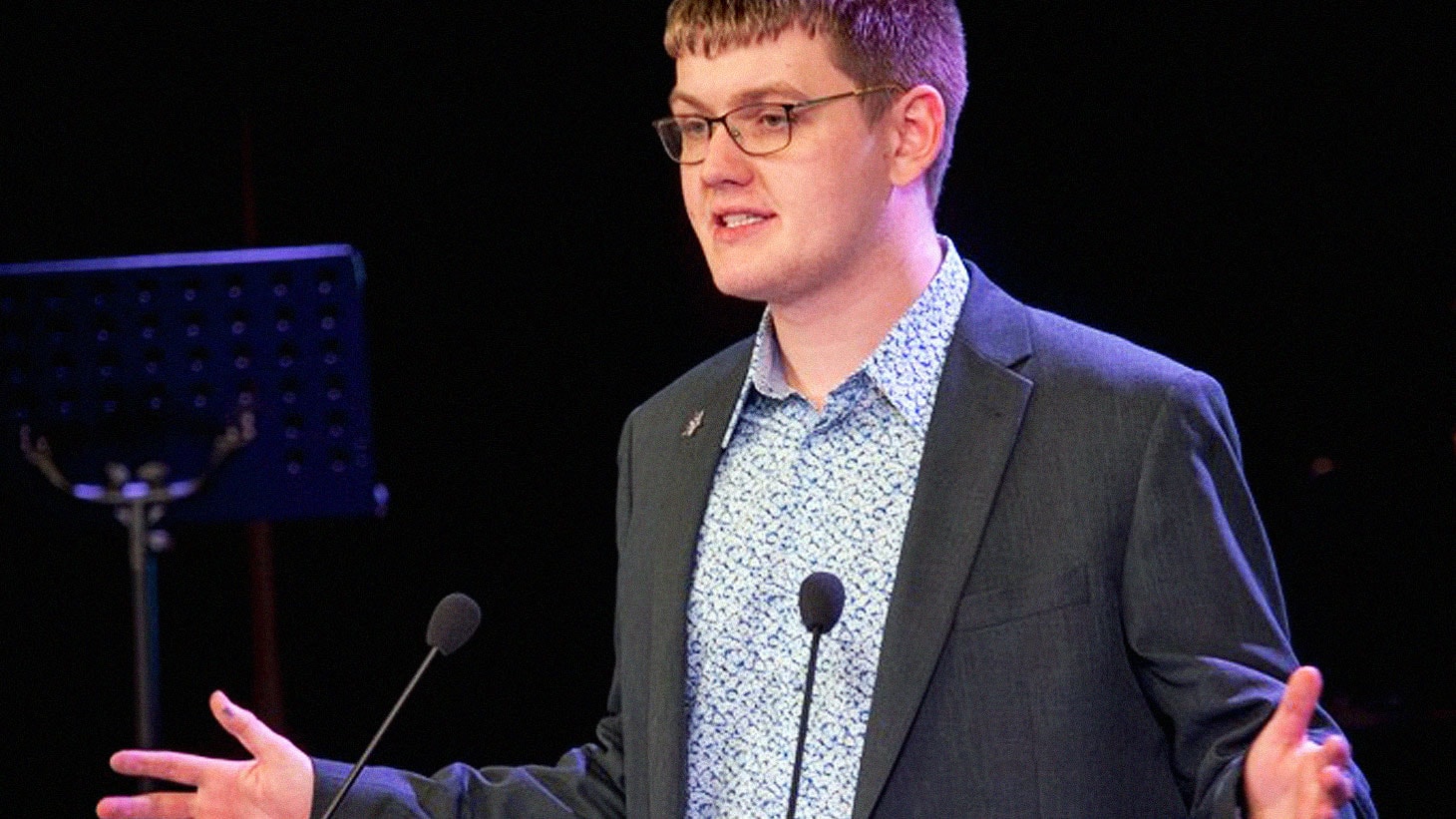 Student profile: Daniel Alcock
I always imagined that the other students who applied to Moorlands College were like carpenters that build sets of stairs… always thinking one step ahead. Those other students would seem to know before freshers week exactly where God would be calling them to serve him after graduation. I wasn't in that situation. My toolkit contained no blueprint of what I was aiming towards after the degree—it had only a prayer:
"May the words of my mouth and the meditation of my heart be pleasing in your sight, O Lord, my Rock and my Redeemer." (Psalm 19:14)
I had a passion to serve the Lord Jesus, and yet I was unsure how that should be lived out. As a teenager, I was part of the UK Youth Parliament, which provided me the opportunity to debate from the green benches in the House of Commons. As a result, I was keen for my studies to include teaching on preaching, communication, and church leadership (especially since my sending church were unable to offer this). The holistic model of teaching at Moorlands College, facilitated by the structure of the BA in Applied Theology programme, frequently provided scenarios within which I was able to put into practice through my church placement.
Looking back, one of the things I most loved about Moorlands is how the staff took time to get to know all students by name. As my programme was concluding, those lecturers that knew me as a real person (and not just a number on a spreadsheet) and they all helped me to find a role that was right for me. I now serve as an Assistant Pastor at a church in the north-east of England, regularly preaching and helping lead a congregation of around 200 people.
"One of the things I most loved about Moorlands is how the staff took time to get to know all students by name. As my programme was concluding, those lecturers knew me as a real person (and not just a number on a spreadsheet)."
If you are feeling called to Moorlands College, but feel unsure as to where you will end up, trust the Cornerstone who has promised to build his Church (Matthew 16:18).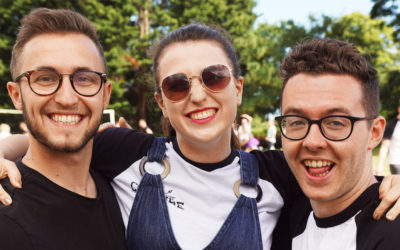 Our Applied Theology with Youth and Community Work degree has been designed to give you a firm foundation on which to build your life and ministry....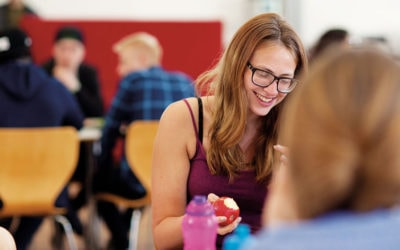 Go deeper into theological thinking with our postgraduate MA. Study in a unique way that encourages both personal and professional...