Diploma of Higher Education Applied Theology (Youth Studies)
Our Diploma of Higher Education Applied Theology (Youth Studies) is a two year programme that equips you to work with young people from the foundation of a strong grasp of the Bible and a deep insight into the key issues facing young people today.
  Programme duration
2 years full-time
  Location and mode of study
Moorlands Campus Based
Moorlands South West
Flexible Learning
Plus location of placement
"Does not wisdom call out?
Does not understanding raise her voice?"
—Proverbs 8:1
What you'll study
Your studies are orientated around four different strands. You'll also work directly with young people in your placement context, approximately 12 hours per week. 
Biblical Studies
The Bible forms the basis of all of the College's teaching and action. As a result, a large part of your academic study will involve robust engagement with Biblical texts. This strand equips you to handle Scripture appropriately, engaging with factors such as genre and cultural context, that inform interpretation. This strand will help you to explore the implications of the Biblical texts studied for contemporary Christian life and your youth work context.
Christian Foundations
This strand explores the foundations of the Christian faith through developing your knowledge and critical awareness of Christianity's historical unfolding. You'll explore the key themes and concepts within the biblical narrative, and the core beliefs and practices of Christian orthodoxy. This strand equips you to be effective in ministry in a variety of youth work contexts by allowing you to engage with contemporary challenges and objections to Christianity and to address them effectively and appropriately.
Young People, Communities and Contexts
This strand enhances your ability to engage with key features of the contemporary world of young people. It explores the contexts of youth and community work and considers social policy and frameworks for professional practice. You will use the experiences from your placement to engage with methods and principles of contextual theology and reflective practice within a value base of social justice and human rights. There is a particular focus on underpinning values of youth and community work such as participation, empowerment and anti-oppressive practice. In Year 3, you'll have the opportunity to choose between doing a longer piece of research-based work, or an immersive placement with young people either within or outside of the UK.
The Christian Youth Worker
This strand develops the skills, knowledge and attitudes that are central to the formation of a professional Youth and Community Worker. You will use the insights gained from your placement experiences to grow in your personal development and in the management and leadership of others. In line with the National Occupational Standards for Youth and Community work, you'll build up the skills required to support young people to flourish, build resilience and achieve their full potential.  This strand equips you to operate in increasingly diverse, complex and contested spaces. 
"For wisdom is more precious than rubies, and nothing you desire can compare with her."
—Proverbs 8:11
Assessment in compulsory modules gives you an opportunity to demonstrate your learning through presentations, portfolios, essays and reports. There are written or oral exams in a few optional modules.
Our programmes are validated by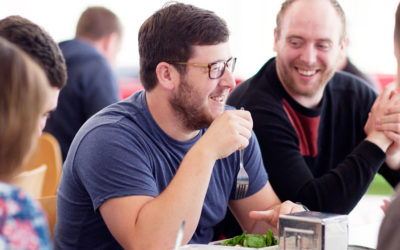 If you want the training our BA programmes offer, but need the necessary academic qualifications to apply, or have been out of education for some...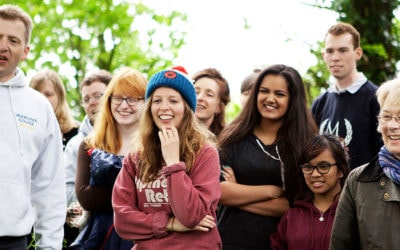 Our Certificate of Higher Education Applied Theology is a one year programme that helps you build a strong foundation in core aspects of the...