Since Moorlands College first began, we have known the importance of encouraging one another.
The heart behind Friends of Moorlands
We greatly value the support that comes from our many friends across the world. We are truly appreciative of our friendships and the various ways they've been formed. Whether you have studied with us, supported us, visited us, invested in us or prayed for us, we want to bring all of these wonderful connections together as Friends of Moorlands.
As we reflect on the past, we are thankful for all that God has done and for the faith stories that we can celebrate.
We desire to build upon the inheritance that we have received from those that came before us as we continue to invest in equipping Christians passionate about Jesus Christ with the knowledge and skills they need to impact the Church and wider world.
Be connected
We invite you to join our Friends of Moorlands network in the category that best suits you.
It is free to join, and we hope you enjoy the benefits of connecting with us.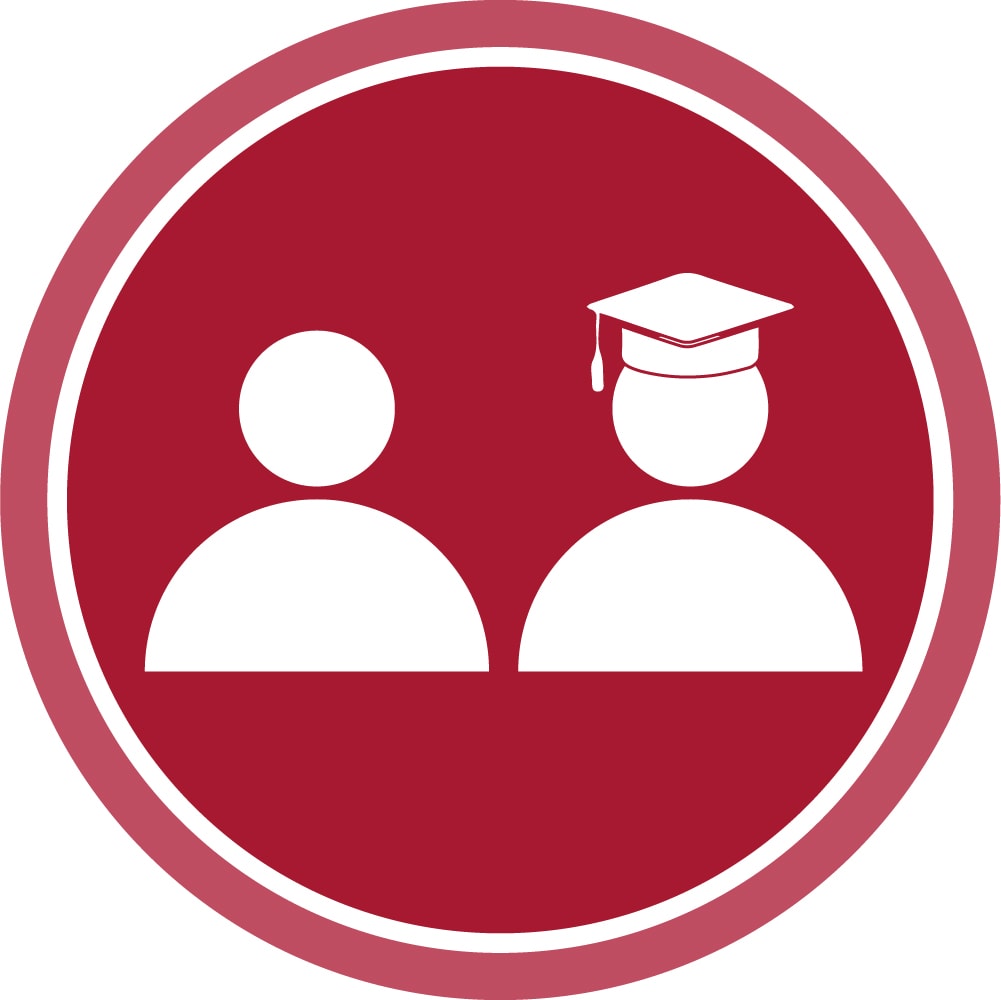 Students and Graduates
Join Friends of Moorlands as a student and/or graduate. If you have been a student with us at any point in our history from 1948 until the present day, this is the section for you. Whichever location you studied at or are currently based, you are connected to each other through this special experience of studying at Moorlands.
As a Friend of Moorlands, you will hear all the latest news and prayer points via this exclusive newsletter. Additionally, you'll find out about various events, you'll hear stories from our current students and news from graduates. Enjoy special discounts and connection opportunities.
As current staff and students, we love to pray for our graduates. Why not fill out our graduate prayer sheet so we can pray for you. 
Hear the latest news and prayer points | Find out about various events | Enjoy special discounts and connection opportunities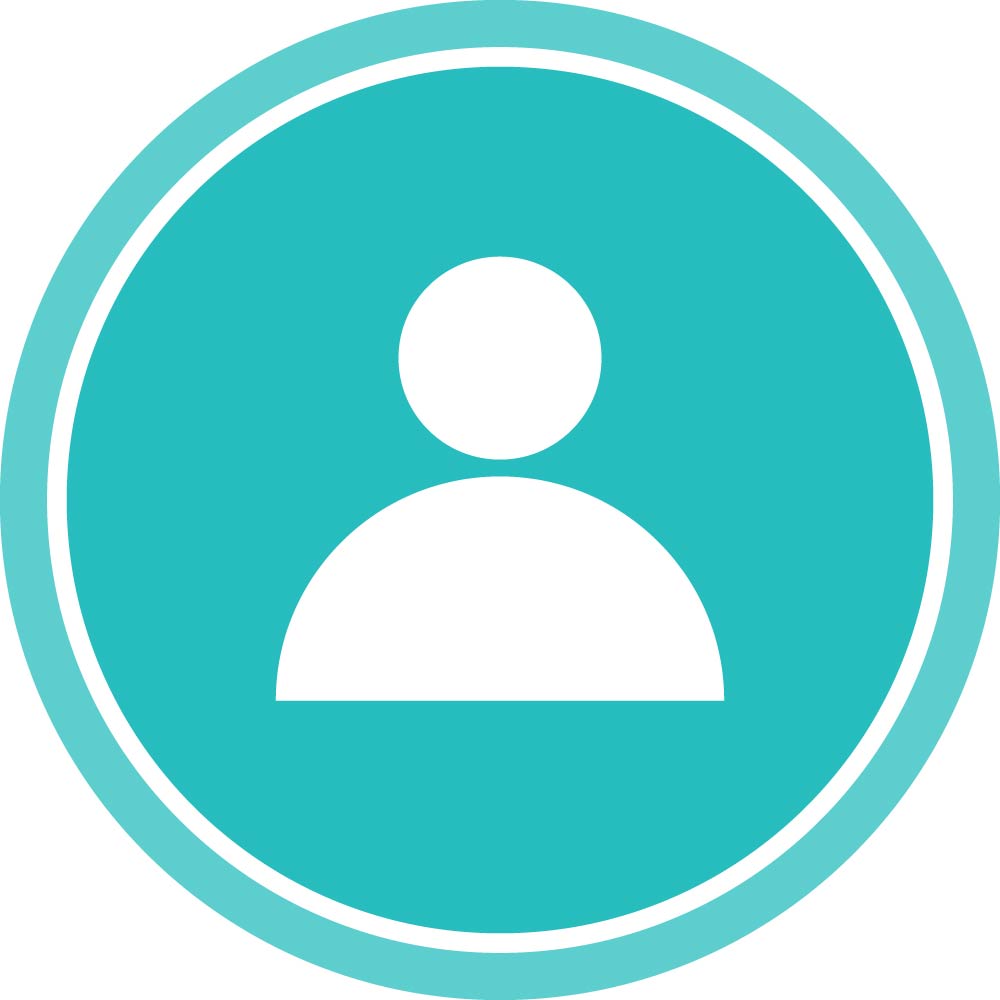 Individuals
Join Friends of Moorlands as an individual and connect with us through our Friends of Moorlands newsletters sent to your inbox several times a year. Hear all our latest news and find out about various events that we are hosting or co-hosting with other friends. As a Friend of Moorlands, you will receive special discount codes for many of our events plus an invite to special Friends of Moorlands events.
As a Friend of Moorlands, we would love for you to pray for the college and we look forward to seeing you at different events. Being a Friend of Moorlands is free, but if you want to support us financially, visit our Donate page.
Hear the latest news | Find out about various events | Receive special discount codes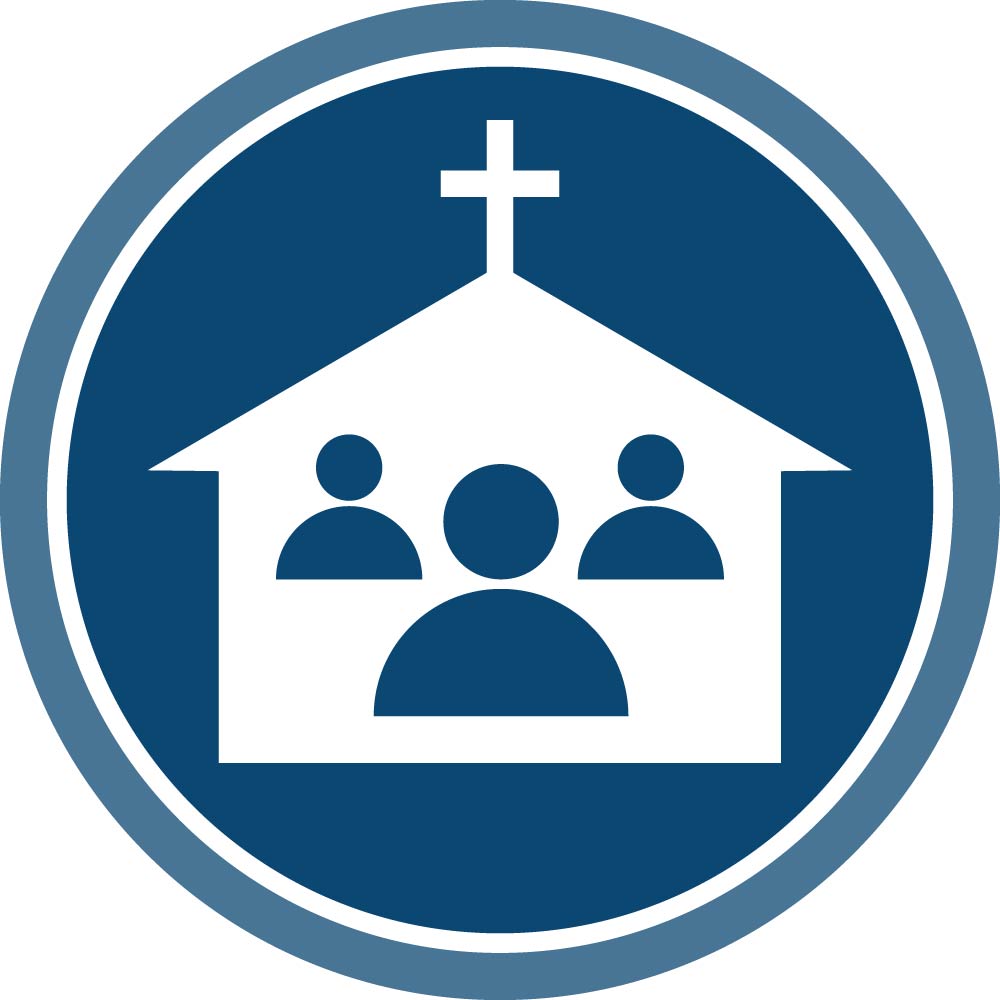 Churches
Join Friends of Moorlands as a church and you will hear all our latest news and prayer points, plus you'll learn about the various events we are hosting. As a church Friend of Moorlands, you will be given special group discount codes including some free places for group bookings at our events.
There will also be featured stories on placement churches. Opportunities for attending networking events will be shared with our church Friends of Moorlands.
Hear the latest news and prayer points | Learn about the various events we are hosting | Recieve special group discount codes for our events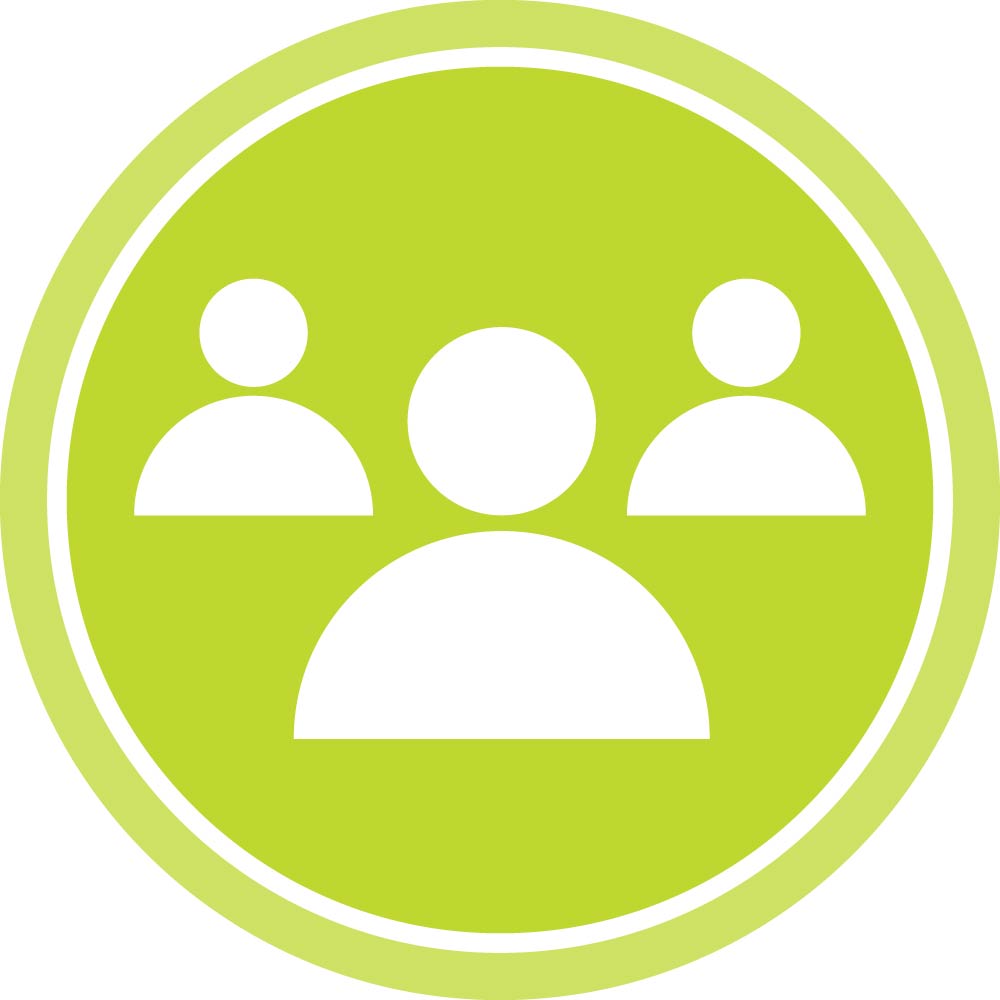 Organisations
Join Friends of Moorlands as an organisation and you will hear all our latest news and prayer points, plus you'll learn about the various events we are hosting.
Hear our latest news and prayer points | Hear about various events
For as in one body we have many members, and the members do not all have the same function, so we, though many, are one body in Christ, and individually members one of another. – Romans 12:5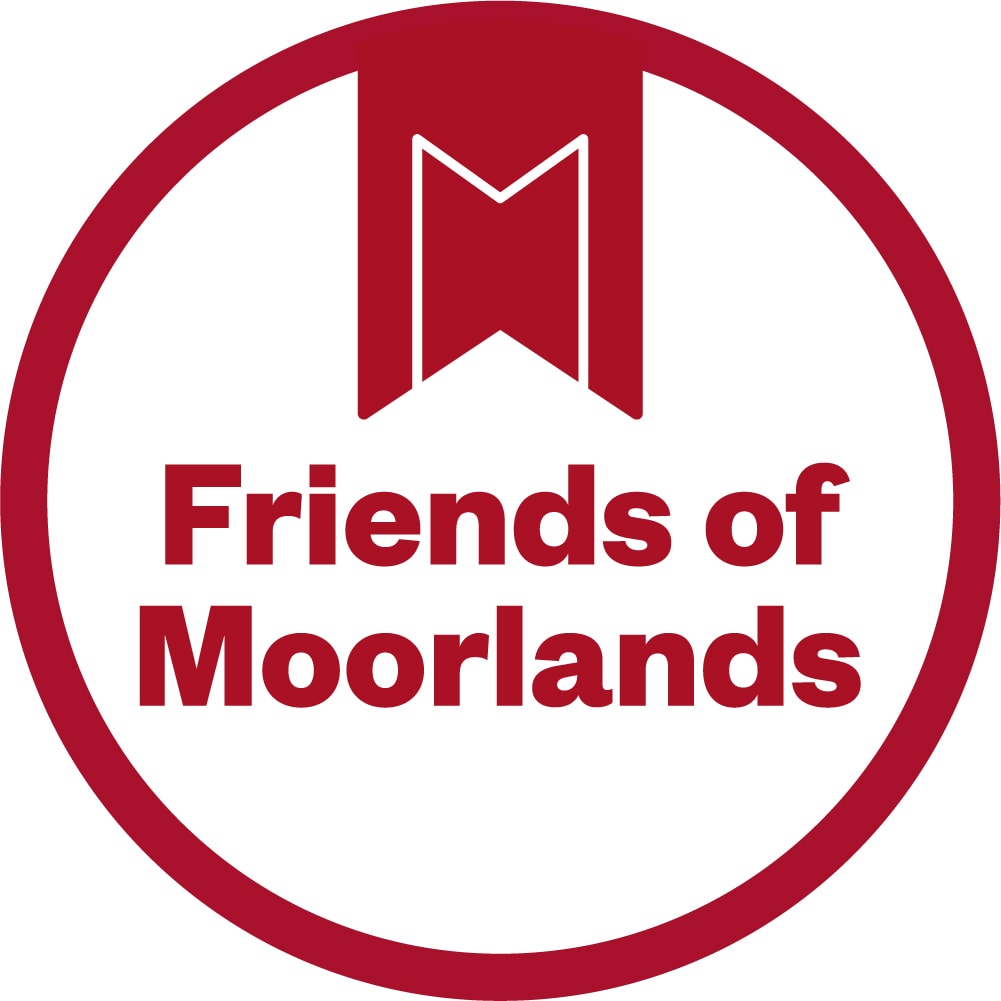 Be connected
Be connected to the life of Moorlands either as a student (past or present), an individual, church or organisation.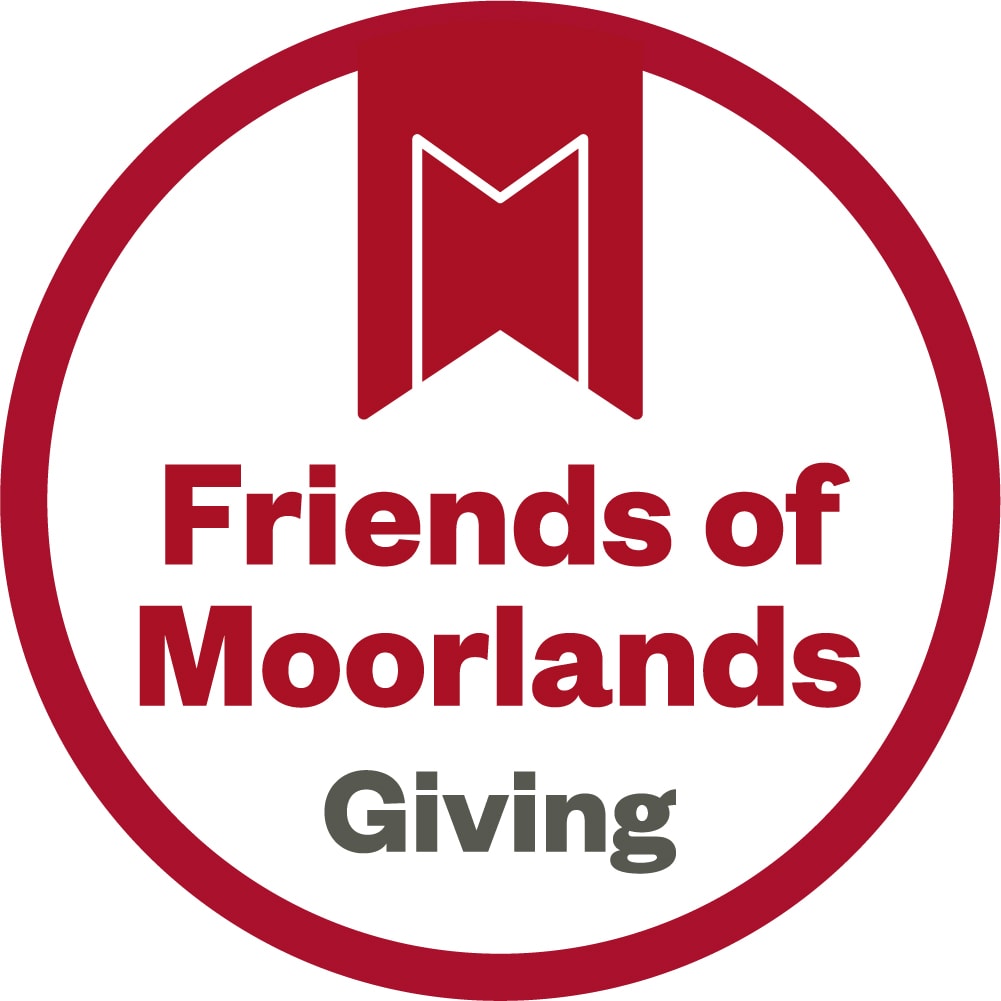 Stay connected
Stay connected to the life of Moorlands through financially supporting us regularly or through
a one-off donation.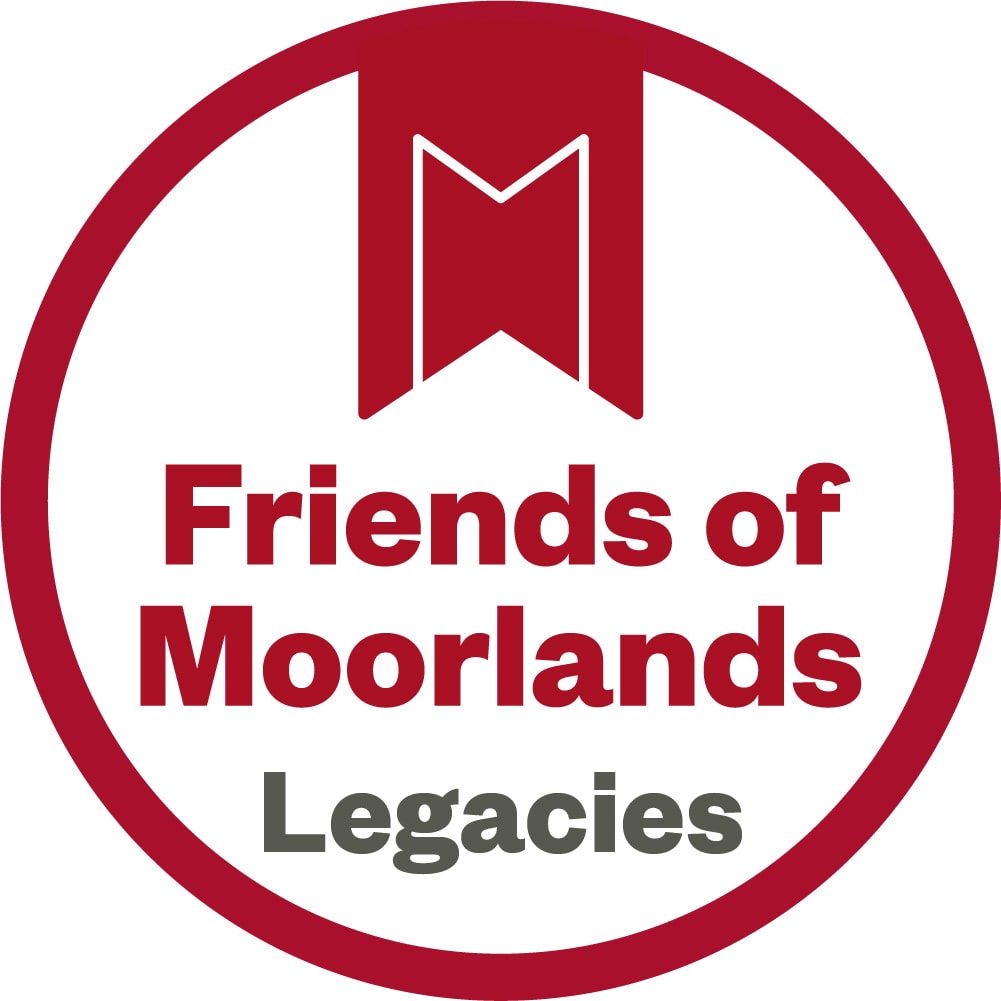 Forever connected
Have you considered leaving a legacy to Moorlands College to enable us to continue with our mission?
Current Friends of Moorlands Organisations: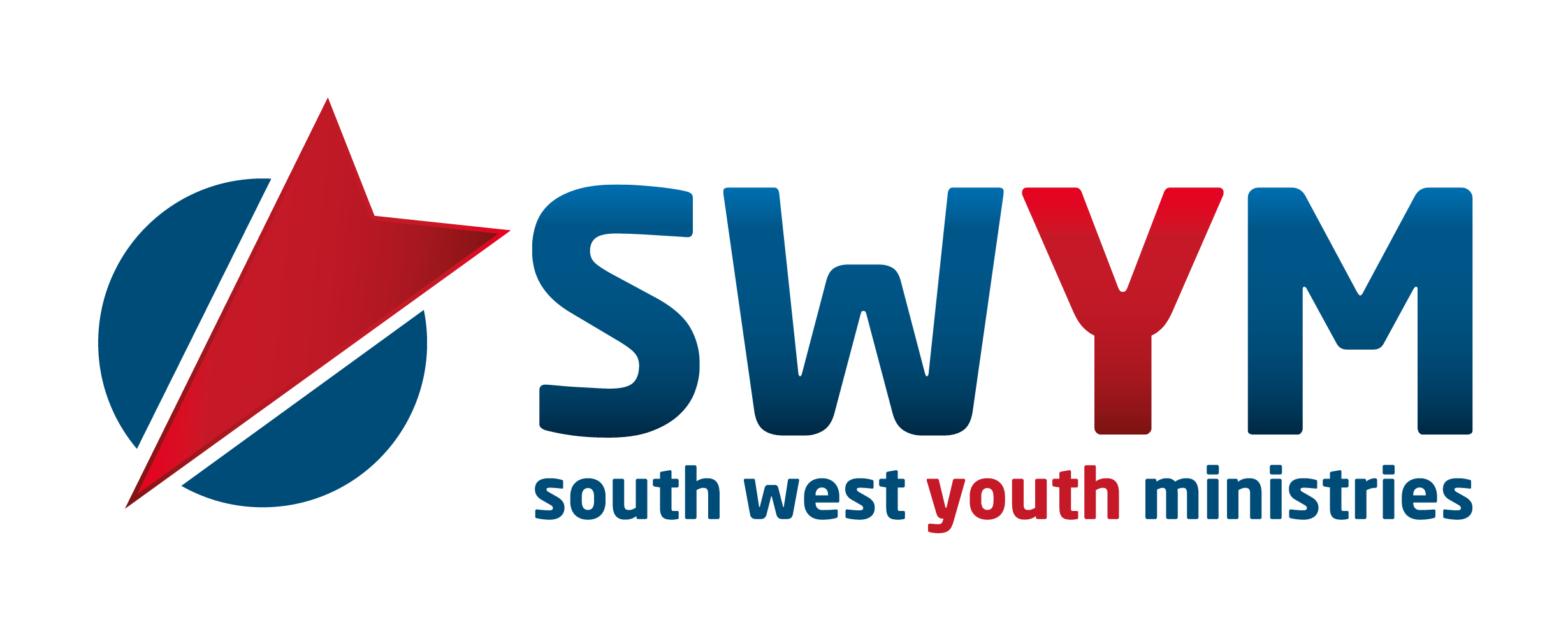 South West Youth Ministries' vision and passion is that every child and young person in the South West would encounter Jesus, know him, and make a choice to live for more. SWYM's main strategy is to place trainee children and youth workers with churches, local ministries and schoolswork projects throughout the region. SWYM also resource local churches with training events, residentials and leadership development opportunities for young people.  

Youth Link is the inter-church body representing the Presbyterian, Church of Ireland, Methodist and Catholic Churches in Ireland and exists to provide support and training for youth workers and community relations experiences for young people.  They have a vision of Churches working together to build excellence in youth work and ministry towards a just, peaceful and flourishing society across Northern Ireland.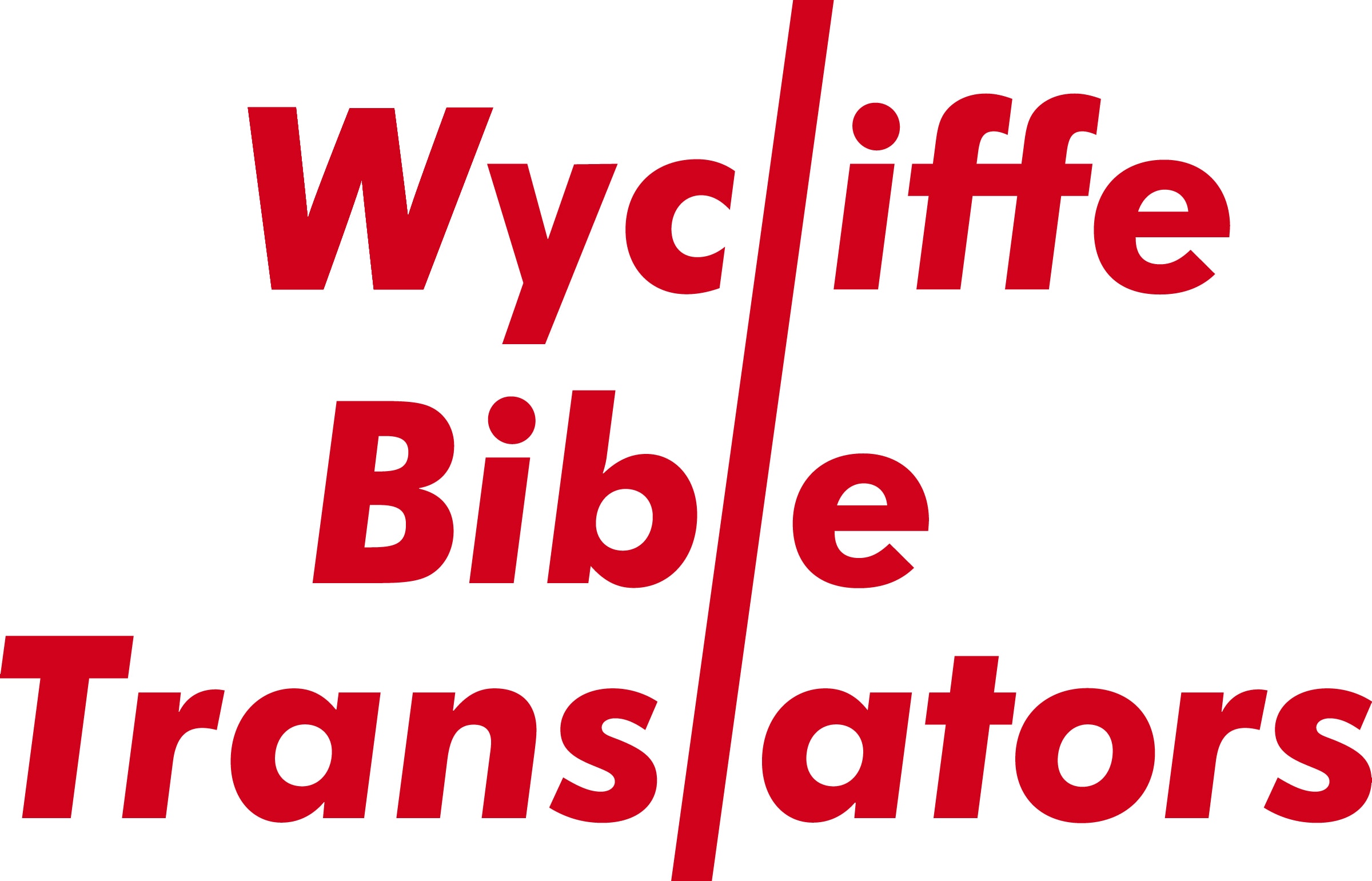 Wycliffe Bible Translators is a mission agency with a big vision: A world where everyone can know Jesus through the Bible. 1 in 5 people still don't have the Bible in their language. To change this Wycliffe serves local partners worldwide as they bring God's word to their communities in the language which speaks to them best.

We aim to gather churches in the Bournemouth, Christchurch and Poole conurbation, the surrounding counties and beyond, encouraging them with solid Bible teaching. 
Speakers from the UK and beyond expound God's Word, helping us apply it to our situation. 
Events include: a biennial men's day in November; annual meetings for everyone, each weekday in the first week of July.

Working in over 200 countries, Bible Society is a charity on a global mission to bring the Bible to life for every man, woman and child.
We believe that when people engage with the Bible, lives can change – for good.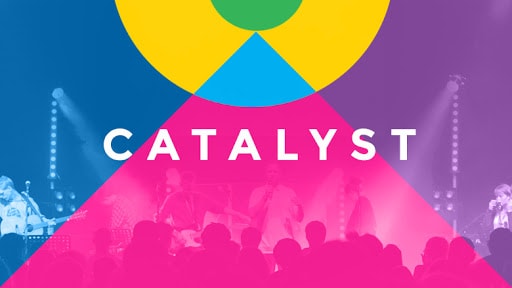 Catalyst are a movement of churches building communities that raise disciples who change the world. 
With our roots in Newfrontiers, we are a family of around 300 churches connected together through genuine relationship and served by a number of apostolic teams who aim to equip churches to raise pioneering disciples that see God's kingdom fill the earth.
Cedarwood Festival is an event in the north of the UK, uniting the church to gather and worship in unity.
Established in 2018, the event has a focus on teaching, 24/7 worship, evangelism, mission with something for all ages.
Child Evangelism Fellowship® is a Bible-centred, worldwide organisation, composed of born-again believers, whose purpose is to evangelise boys and girls with the Gospel of the Lord Jesus Christ and to establish (disciple) them in the Word of God and in a local church for Christian living. Through various ministries to children and young people, CEF works with local evangelical churches. 

The National Christian Resources Exhibition at Sandown Park, Esher is the largest annual event of its kind in Europe, with regular regional exhibitions in cities such as Manchester, Birmingham, Exeter, Glasgow and Belfast.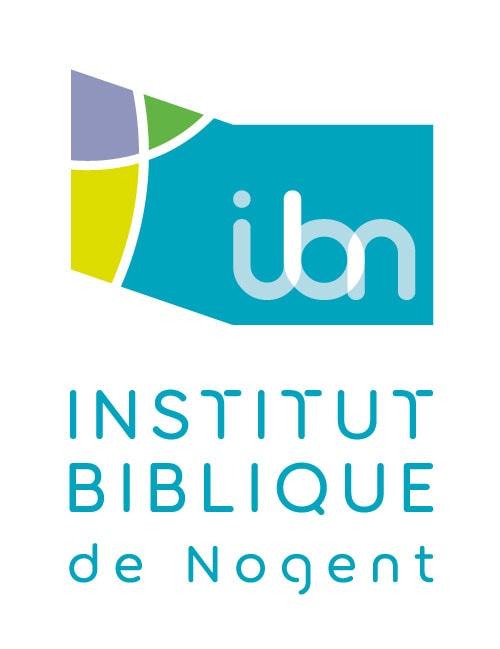 The Institut Biblique de Nogent (IBN) is a French Bible institute planted in the Parisian area since 1921. The IBN offers 1 to 3 years of theological studies combined with church internships and community life.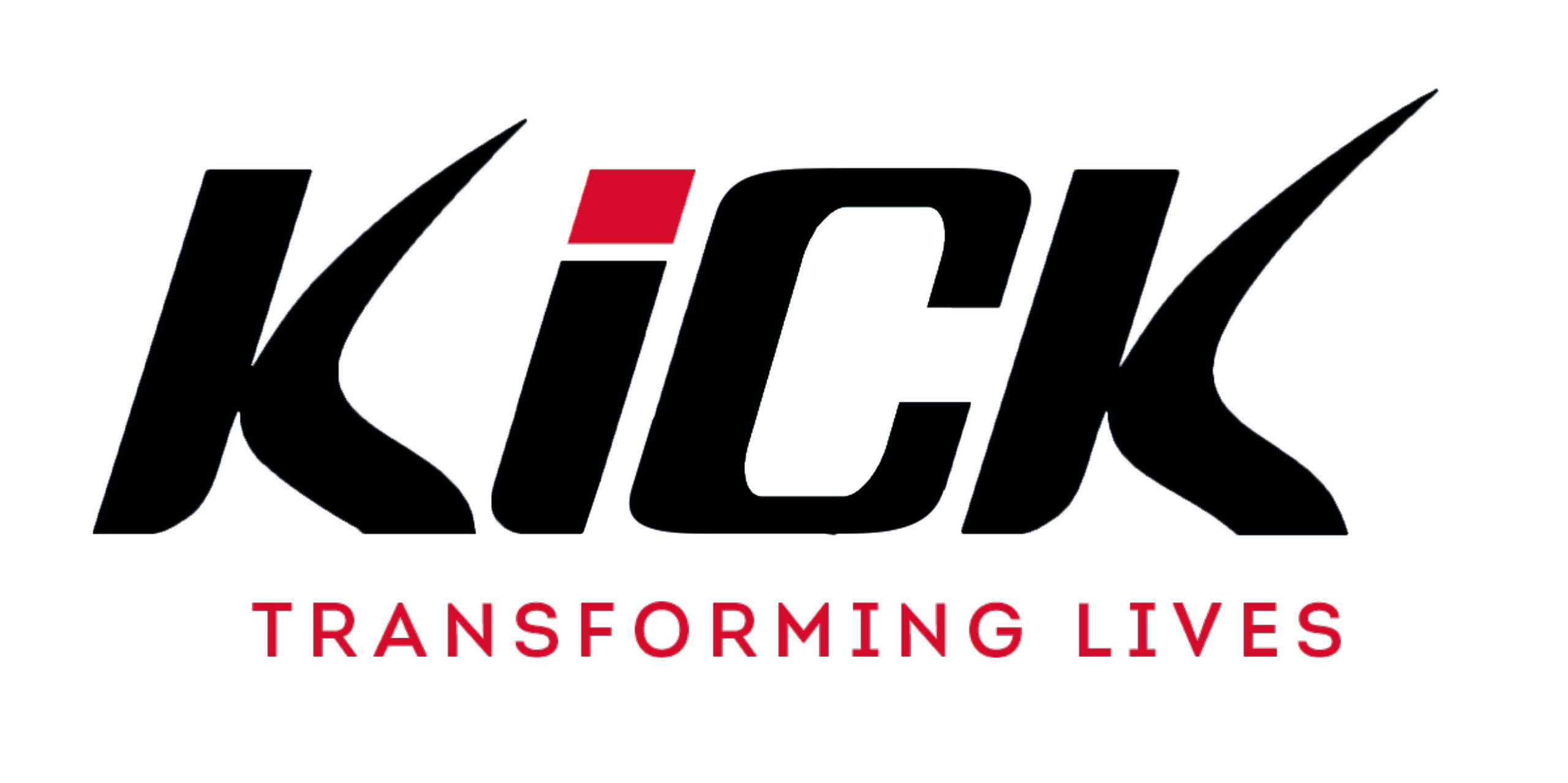 KICK transforms young people's lives, with God's love, through sport and support. We do this through values-driven physical education, dance, mentoring, chaplaincy in schools and community KICK Academies to impact a sense of hopelessness.

Kinetic Network is a relational network of leaders and churches committed to the transformation of individuals, churches, society, and nations through the Spirit and the Word. A two year programme brings a distinct approach of the Spirit and the Word to the Bible, Theology, Church History, Leadership, Character, and Mission through central study weeks and various assignments.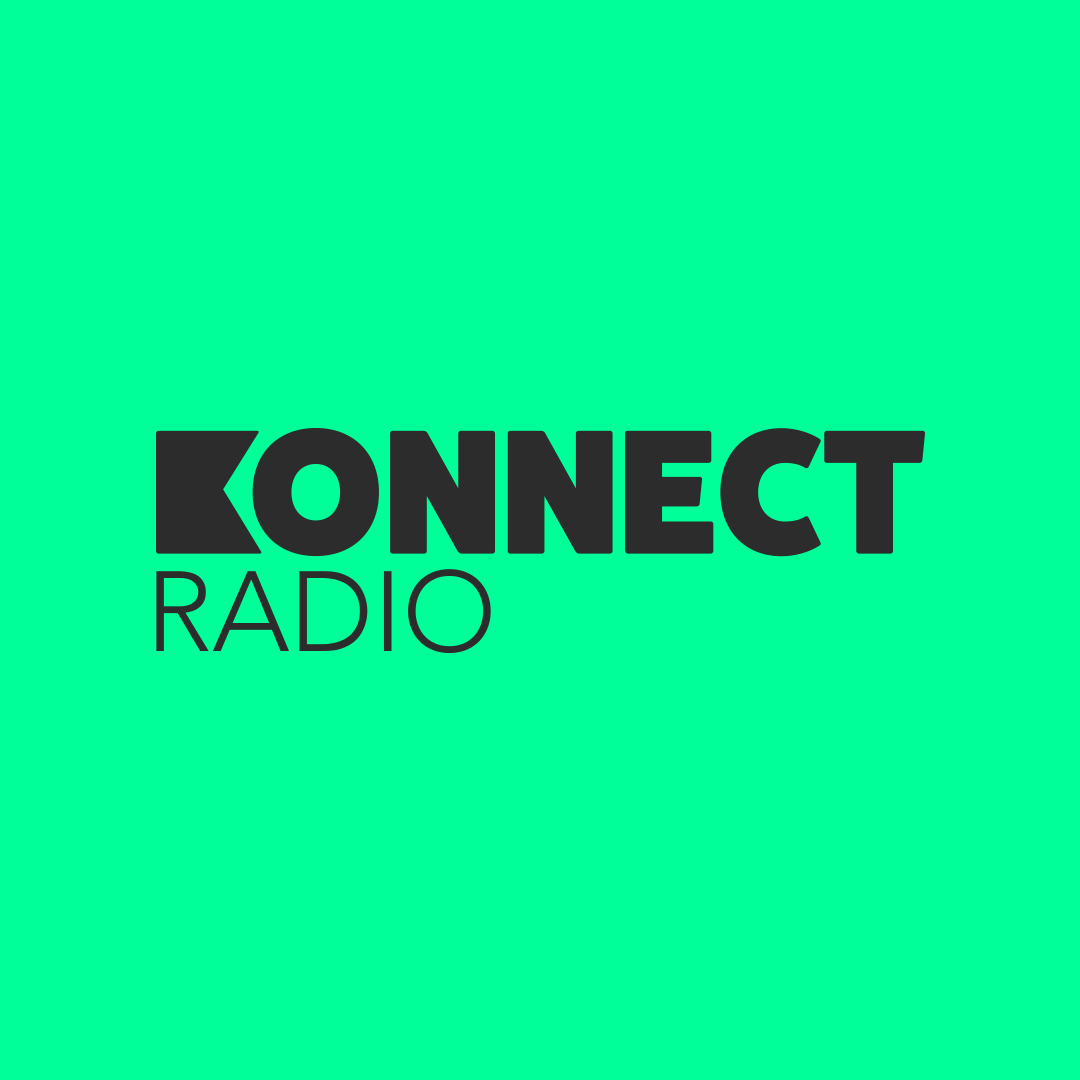 Konnect Radio is the UK's first and only mixed format Christian Radio Station. Listen via App, web site and smart speaker.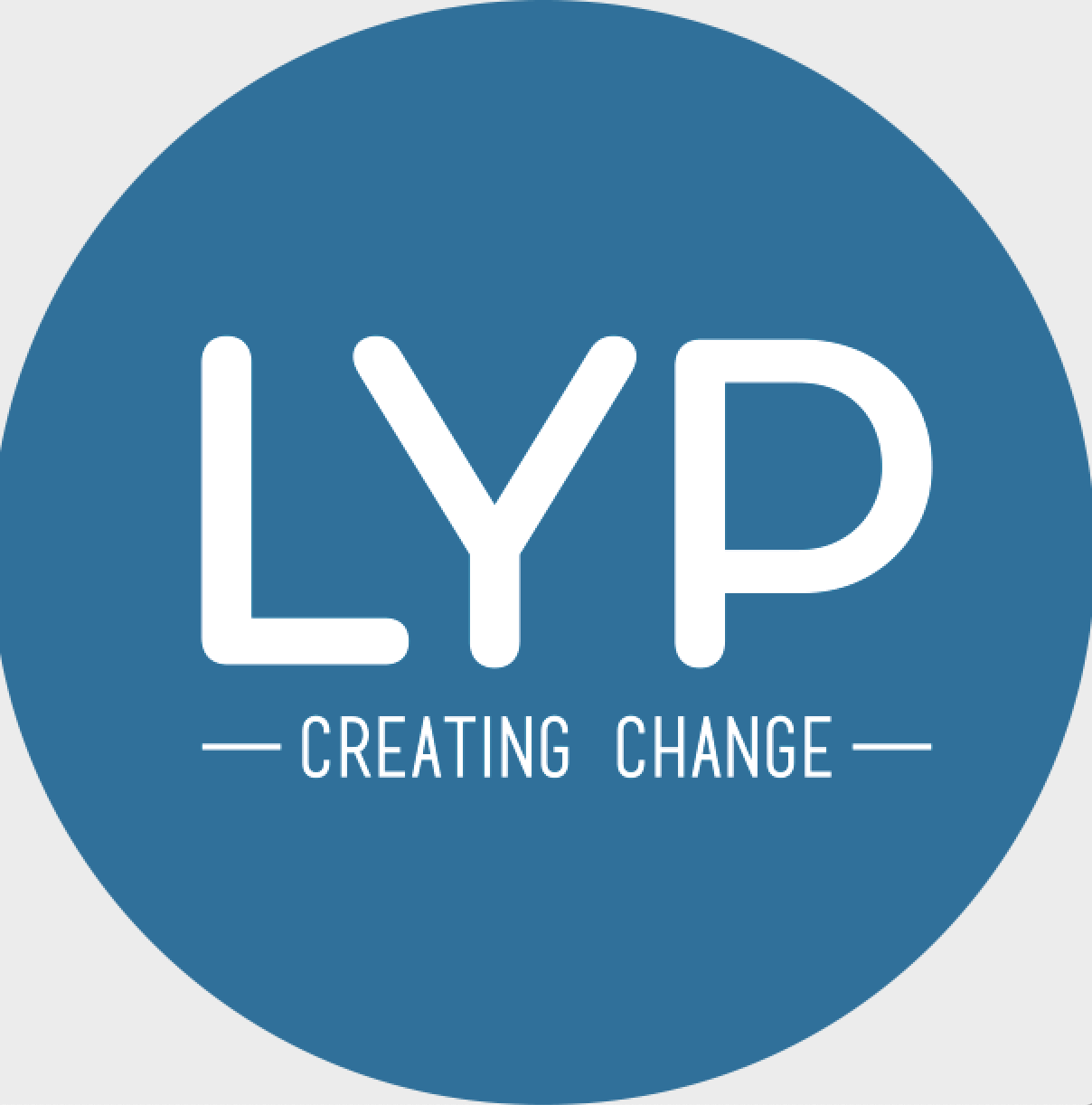 Leatherhead Youth Project (LYP) is a local charity passionate about helping young people. We offer innovative youth services in Leatherhead, Bookham and across Mole Valley which aim to respond to local needs and help young people to be safe, happy and make positive changes in their lives.

Living Leadership wants to see a world in which Christian leaders are thriving in their faith; joyfully worshipping Christ and faithfully serving Him.
We provide training (Formation), support (Refresh), and resources – delivered by a team of experienced Associates and Ministry Staff from around the country – so that Christ is glorified in the Church throughout the UK and Ireland.