We have a variety of events held here at Moorlands College. Have a look to see what's on and we hope to see you at one soon.
If you can't find what you're looking for, check out our Short Courses page where you'll find the courses you can apply to join.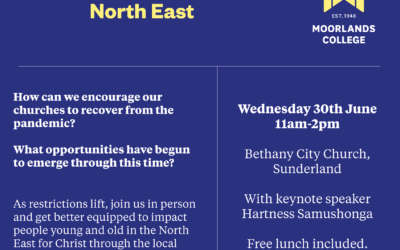 Sessions will include a message from our keynote speaker Hartness Samushonga as well as breakout sessions across the day. This is a great opportunity to re-connect, network and spend time with God. A complimentary lunch is also included!
read more