We have a variety of events held here at Moorlands College. Have a look to see what's on and we hope to see you at one soon.
If you can't find what you're looking for, check out our Informal Courses page where you'll find the courses you can apply to join.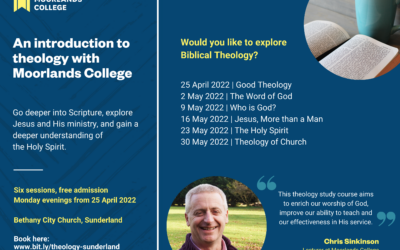 Go deeper into Scripture, explore Jesus and His ministry, and gain a deeper understanding of the Holy Spirit. All sessions are free and hosted at Bethany City Church, Sunderland. Would you like to explore Biblical Theology? 25 April 2022 | Good Theology 2 May 2022 |...
read more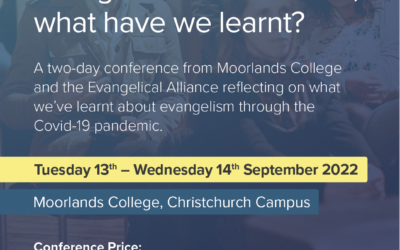 What is the gospel? Are we effectively equipping people to be witnesses in a post-Christian context? How do we evangelise in a multi-cultural setting? Join us for a landmark two-day conference at Moorlands College in partnership with the Evangelical Alliance...
read more