We have a variety of events held here at Moorlands College. Have a look to see what's on and we hope to see you at one soon.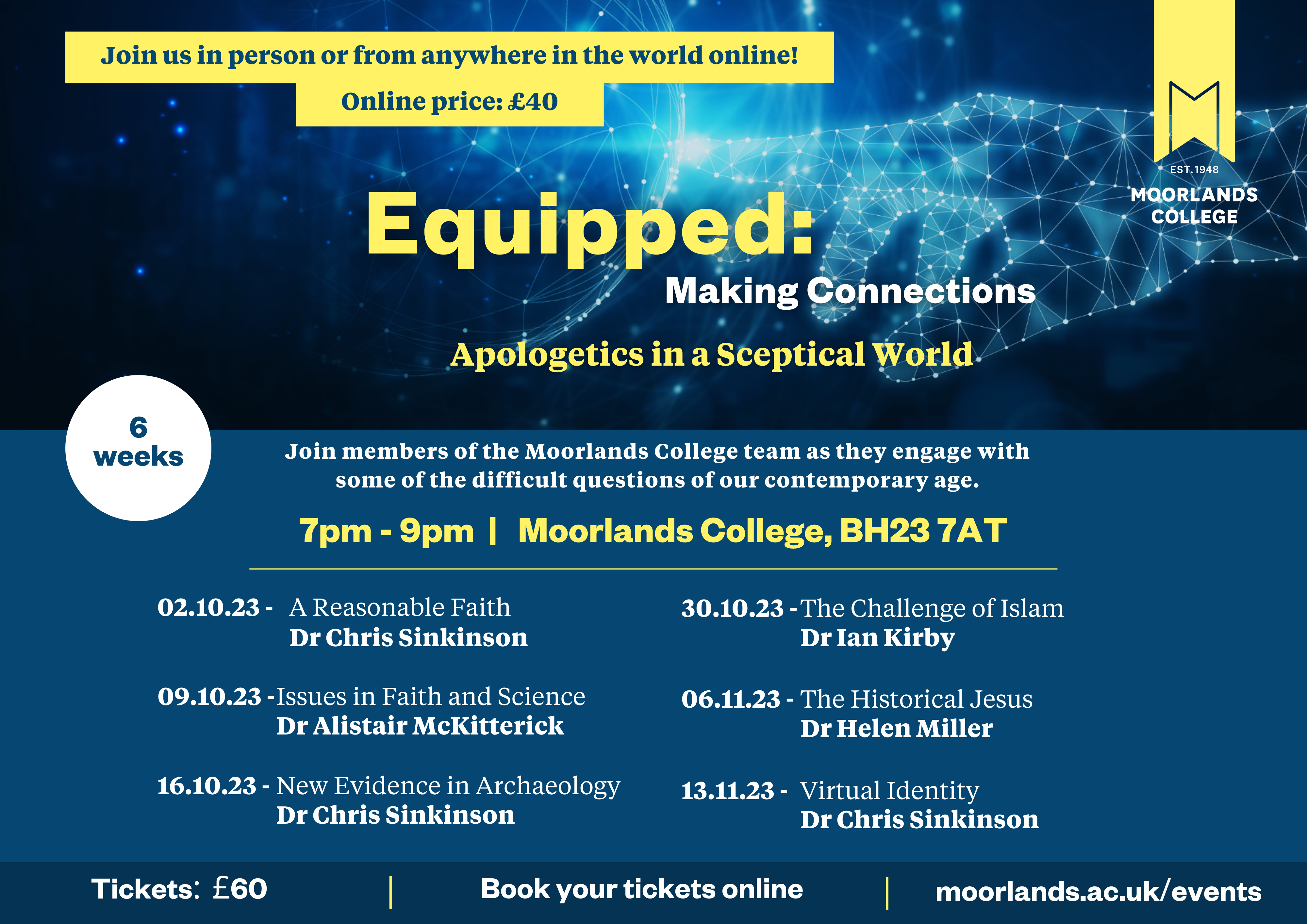 02.10.23 – A Reasonable Faith, Dr Chris Sinkinson
09.10.23 – Issues in Faith and Science, Dr Alistair McKitterick
16.10.23 – New Evidence in Archaeology, Dr Chris Sinkinson
23.10.23 – HALF TERM BREAK
30.10.23 – The Challenge of Islam, Dr Ian Kirby
06.11.23 – The Historical Jesus, Dr Helen Miller
13.11.23 – Virtual Identity, Dr Chris Sinkinson
Equipped: Making Connections
Apologetics in a Sceptical World
Join members of the Moorlands College team as they engage in some of the difficult questions of our contemporary age.
If you choose to join us in person, the course will take place at Moorlands College and you will be given resources to take away with you.
If you choose to join us online, you will be sent the private link ahead of time. Unfortunately, we are unable to provide you with resources to take away but you will have access to the PowerPoints used.
When: Starting Monday 2nd October and running for 6 weeks (with a break in the middle for half term).
Where: Moorlands College, BH23 7AT and online
Tickets: In person – £60  |  Online – £40