If you want the training our BA programmes offer, but need the necessary academic qualifications to apply, or have been out of education for some time, this is the programme for you.
  Programme duration
1 year full-time (as the first year of a 4 year degree programme)
  Location and mode of study
Christchurch Campus: placement-based
Plus location of placement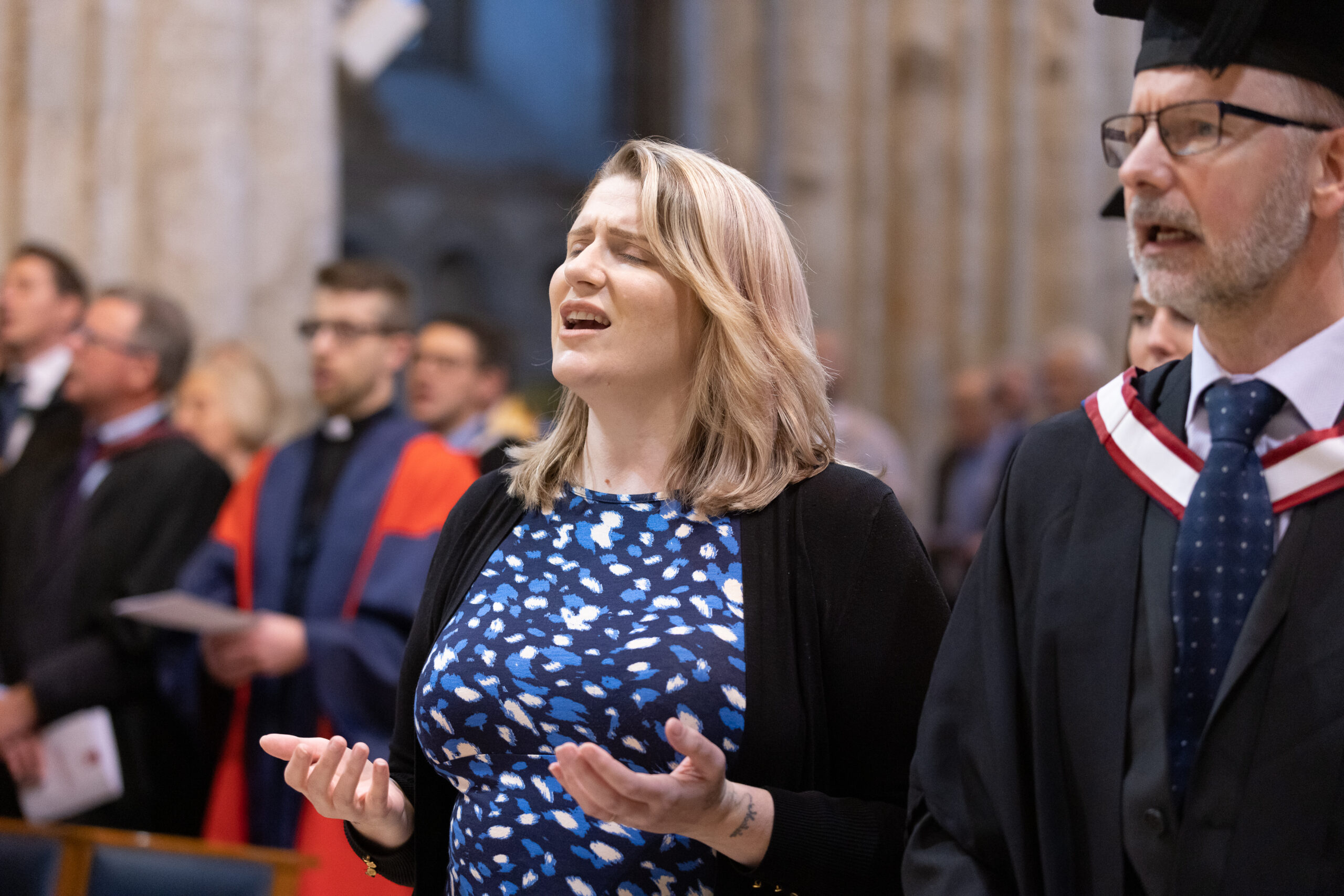 "The Foundation Year guides you into a deeper understanding of yourself, your calling and helps a person recognise their true potential to be all that God has called them to be. Life-changing!"—Elaine (pictured)
Programme content
The Foundation Year is based at our Christchurch Campus and is designed to effectively prepare you for progression onto Level 4 of either the BA (Hons) Applied Theology or BA (Hons) Applied Theology (Youth and Community Work) degree. We equip you with a basic biblical and theological understanding and provide an introduction to Christian ministry.
Your own personal and spiritual development is central to the Foundation Year, and the development of effective academic study skills is integral to all that is taught. You're also encouraged to regularly reflect on your learning in the context of your existing placement—which may typically be a church or Christian organisation.
The Foundation Year comprises six modules: Biblical Studies, Theological Studies, Personal and Spiritual Development, Ministry, Study Skills, and Placement and Portfolio.
If you're unsure about anything, please refer to our FAQs to find out more information.
Assessment and feedback
You compile a portfolio of work throughout the year, as a record of engagement in placement activities. In addition, you will complete assignments, including written essays and presentations.
Timetable
Christchurch Campus
Lectures will be scheduled over three consecutive days during the week at our Christchurch Campus, with the rest of time available for you to participate in your placement. As a Moorlands College student, you play a full and vital part in the college community—with the opportunity to use on-site accommodation; attend our Chapel services; share meals with other students; and be part of a tutor group.
"Without A-levels, Moorlands College's Foundation Year gave me the interest and opportunity to study on the degree."—Callum, campus-based BA student
Entry requirements
To be accepted onto this course you need to have the potential to succeed in it and to benefit from it. This is normally demonstrated by: 
Five GCSE's

 

(including English, see below) at grade C or above, or equivalent qualifications at level 2.
GCSE in English

 

(Language or Literature) at grade C or above, or equivalent qualifications at level 2, or an IELTS Academic Certificate with an overall score of 6.0 with at least 6.0 in each of reading and writing or nationally-recognised English language-based level 3 award, equivalent to these IELTS scores, from a different testing system.
An appropriate understanding

 

of, commitment to and suitability for the range of vocations for which these studies prepare you.
Our programmes are validated by

Foundation Year
Frequently Asked Questions
What subjects will I study?
 During the year you will take 4 modules: Biblical Studies, Theological Studies, Personal and Spiritual Development, Ministry- Theory & Practice and Placement & Portfolio. These all have assessment tasks. Study Skills are taught and integrated through all the modules.
How big is the class?
The classes are usually small (around 6-10 people). The students have all their lectures in this same group.
What ages are the students?
They vary, we have had 18-70s and everything in between.
 Will I be able to work with my home church?
We encourage students to work with their home churches, if they are able to travel into college for the three study days easily and the Church can take on that responsibility.  
My home church can support me with prayer but they cannot provide the placement experience. So what can I do?
You have two options: you can either contact another Church in your area to see if they would be willing to provide the experience, or consider being placed at a local church near to Moorlands College.
You should let the college know as soon as possible. They will link you to a local church who is asking for a student and if both parties agree this will become your placement church. They should provide accommodation too.
Can I study on the Foundation Year only?
The Foundation Year is year one of a 4 Year degree. The degree is validated by the University of Gloucestershire and they approve our Foundation Year as an access to the degree. A student is also able to access student finance for the whole 4 years.
This means that unless you are able to pay the fees for the Foundation Year, and not claim student finance, we are not able to offer it as a one year only course.
If you have not been in education for a long time, or you struggled with A Levels, it might seem impossible that you would be able manage to study for a degree.
Why not consider eating that 'elephant' in bite sized chunks? Go for the Foundation and Level 4 and aim for a Certificate in Education! Then move on to the Diploma and finally you finish with a Degree! And you never thought you could!
What if I need extra support whilst I study?
If you have a learning difference like dyslexia, are neurodiverse or have a long-term mental health condition, you can get support and guidance through the Learning Assistance department. 
How many days do I attend College?
You attend three days; Tuesday, Wednesdays and Thursdays, 9-2pm.
I haven't written an essay for years, how will I know what to do?
You will be taught, shown, and given time to practice on how to write an academic essay and how to present it according to our specific assignment guidelines.
How will I be supported?
There is plenty of support at Moorlands College. Every student is placed in a discipleship group and will be appointed a personal tutor who will check in with them. In addition, the college has chaplains who are available for students to chat with.
What are my accommodation options?
Foundation year students have the option of staying on campus for two nights a week during the term time, so they don't have to travel in each day. Alternatively, it is often possible for students to stay full time on the campus during term time, if their placement church is close enough. Of course, if you live near enough you can live off-site and just travel in for the college days.
How will I be part of the community?
Foundation year students are an integral part of the Moorlands community. You will be put in a discipleship and a community group to enable you to share spiritually and socially with other students.
I have a question that's not on this list?
Contact me via email or phone and let's talk! tim.miller@moorlands.ac.uk or 01425 460725 and leave a message.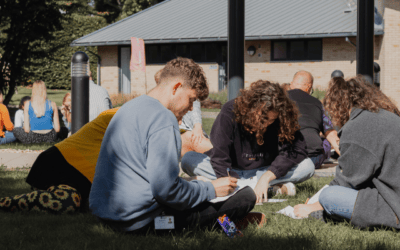 Our Applied Theology degree has been designed to give you a robust, biblical foundation on which to build your life and ministry. It will equip you...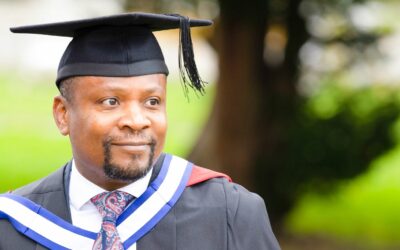 Go deeper into theological thinking with our postgraduate MA. Study in a unique way that encourages both personal and professional...