Looking to hire facilities for an event?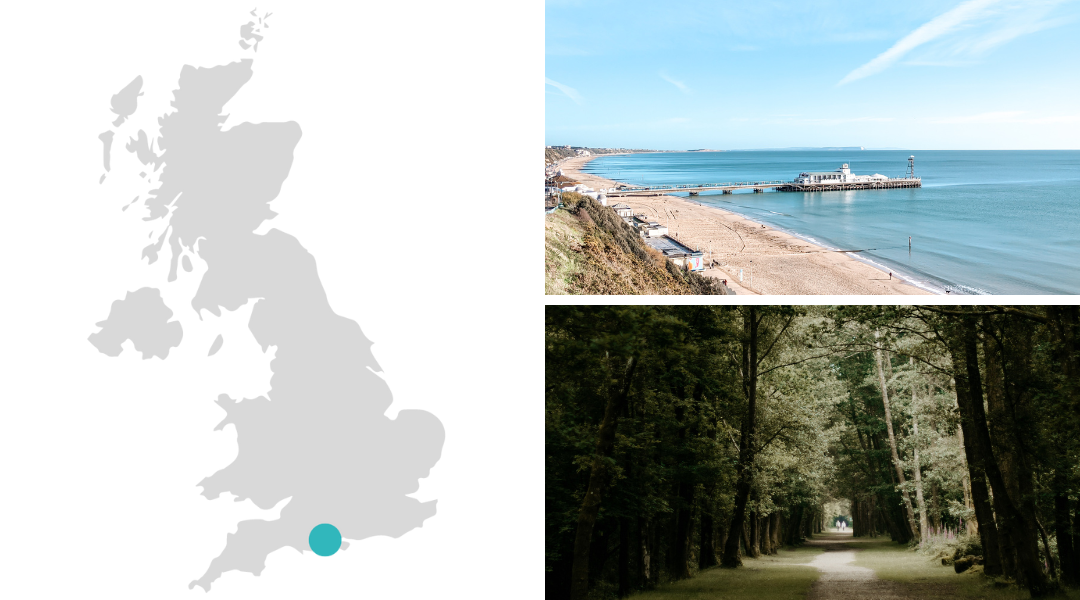 Our Christchurch campus, in our relaxed and peaceful setting, is a perfect venue for Christian groups. Why not hire our facilities for the day, week or weekend?  We're a popular choice for church retreats, team meetings and conferences and our helpful staff always ensure you'll have a relaxing, enjoyable time with us.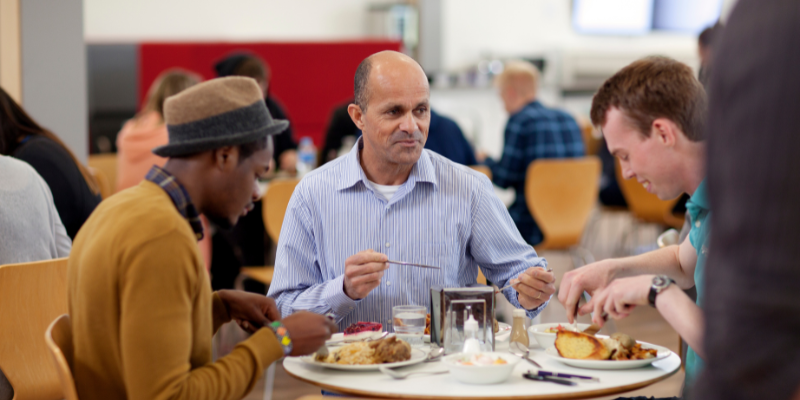 We have a variety of residential areas, meeting rooms, lounges and teaching spaces available for hire, as well as our sports hall and chapel space. We also offer catering, allowing you to enjoy hand-cooked food in our Hub dining area.
Surrounded by 14 acres of parkland, we're positioned in close proximity to the New Forest, Bournemouth's stunning beaches, and the historic town of Christchurch is only 5 minutes' drive away. You'll easily find plenty of things to do to make the most of your stay with us. Keep scrolling for more information about our campus…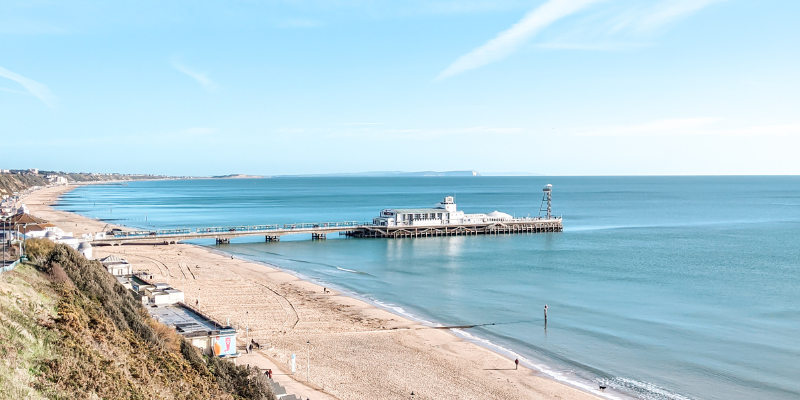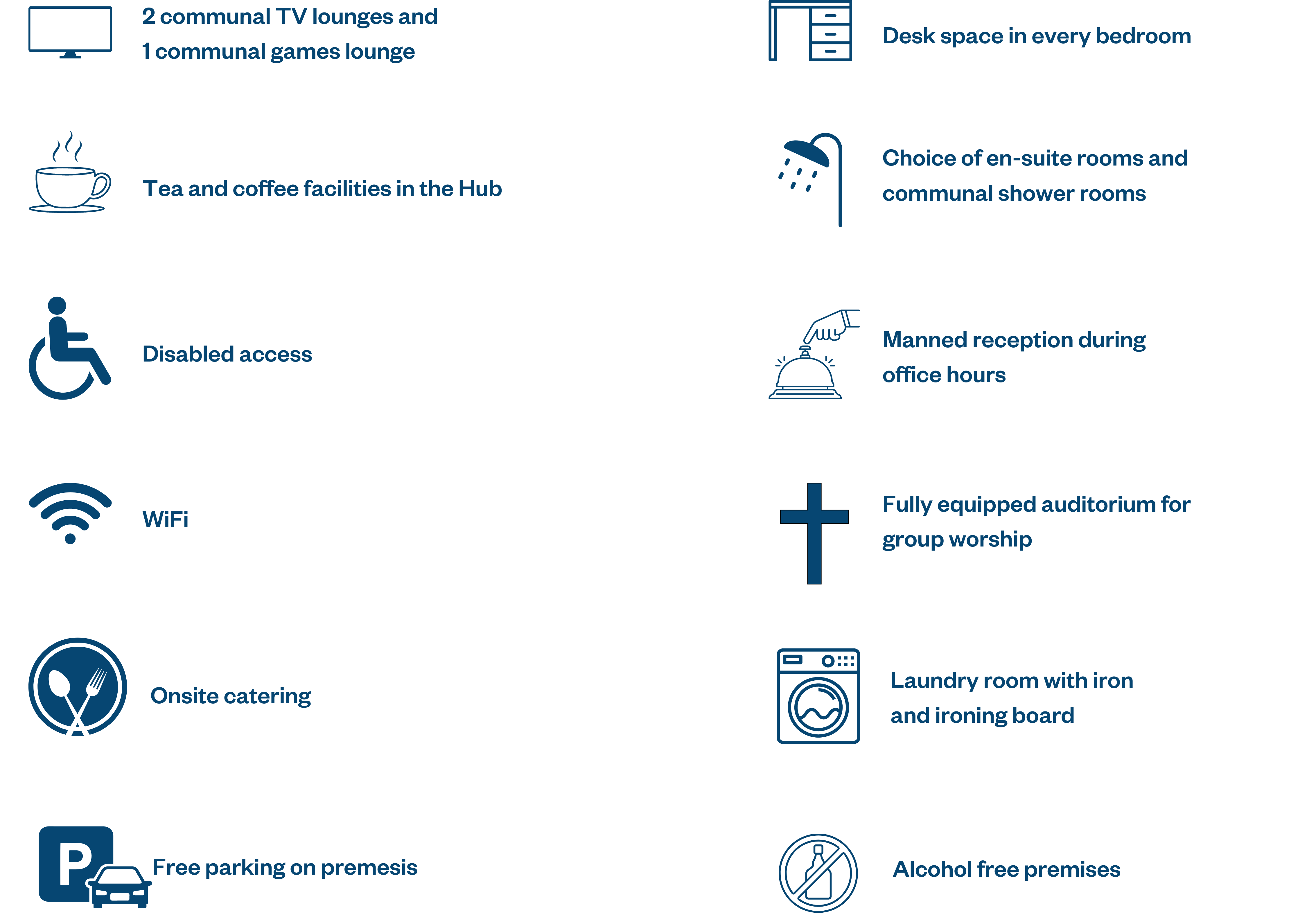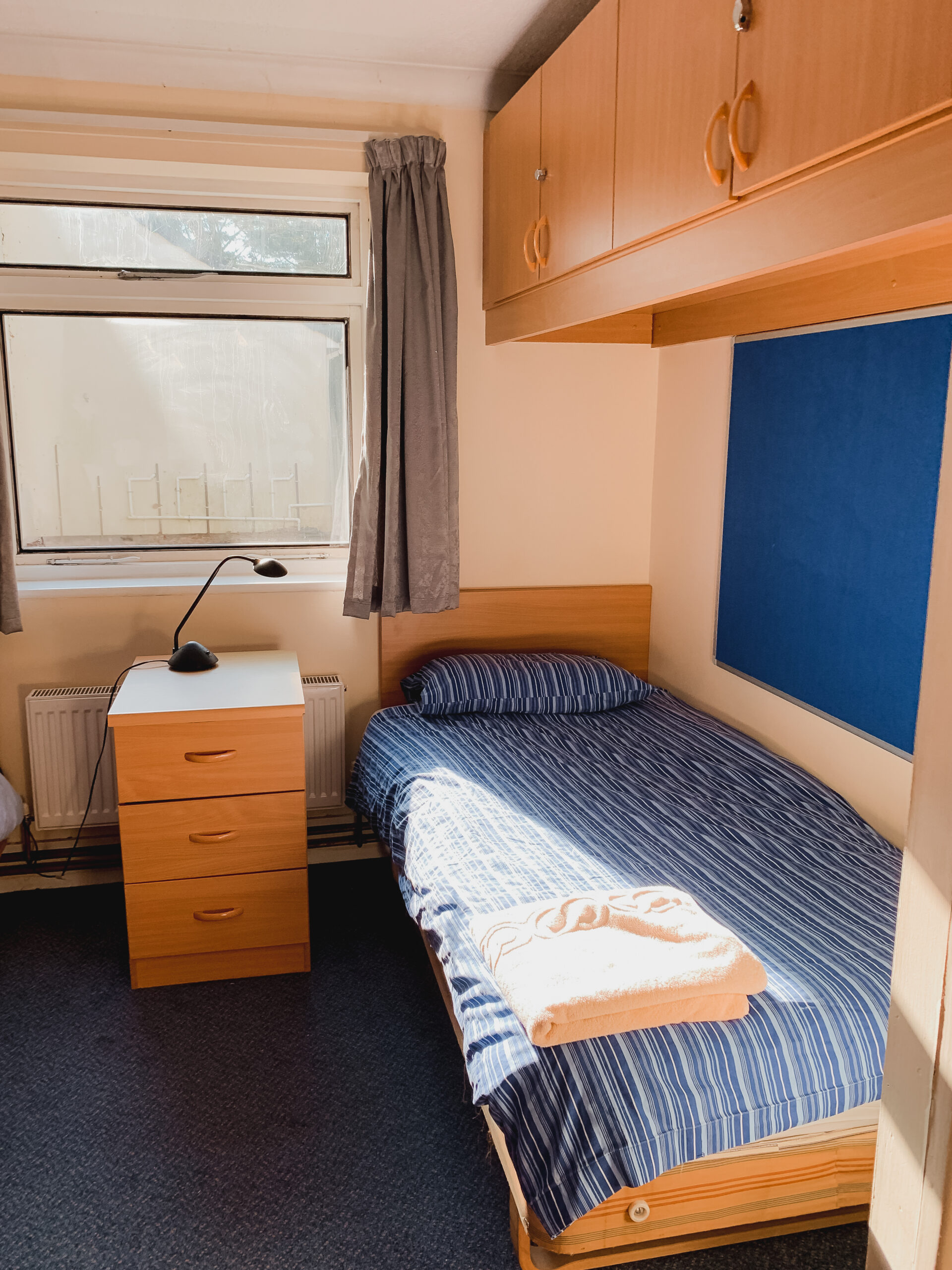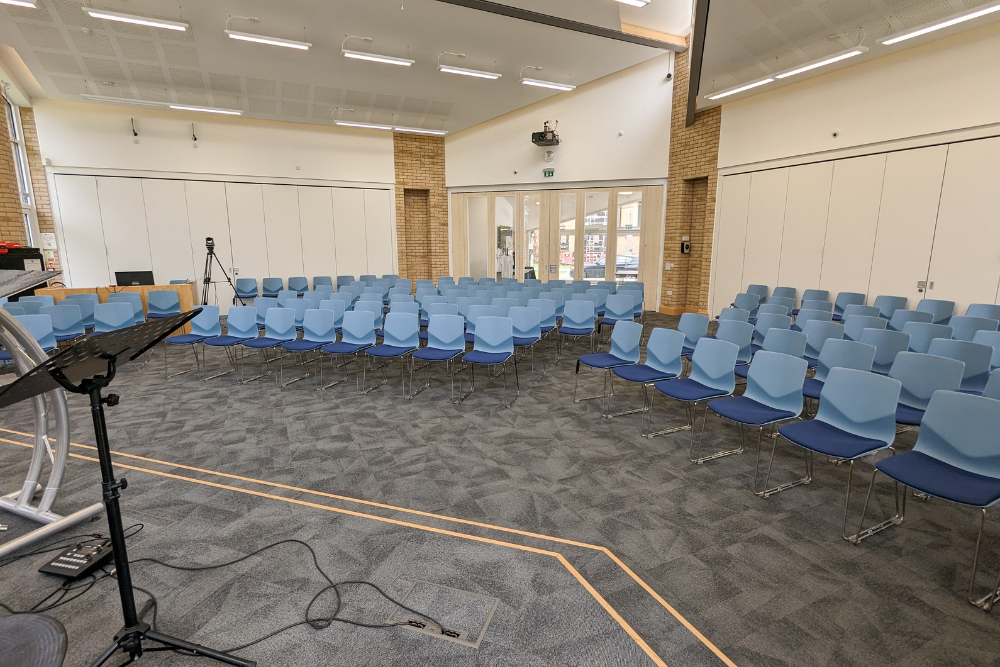 Wessex Auditorium
With seating for up to 250 people, our modern auditorium is our largest venue. Complete with a main stage, data projector, wi-fi and toilet facilities, this venue is an appropriate space for church congregations, conferences and worship events.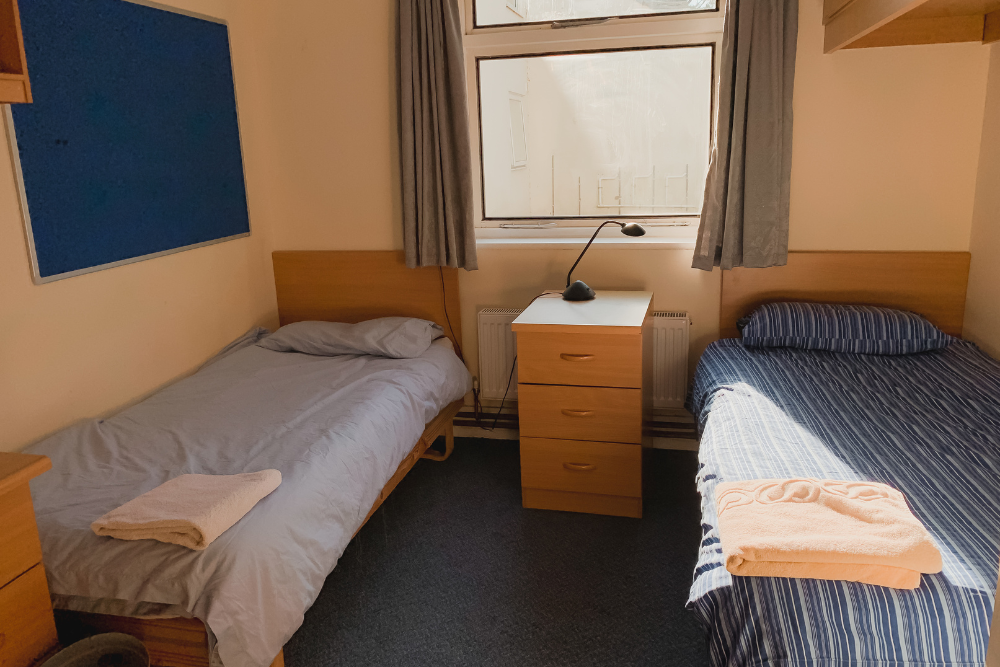 Residential centre
We have several residential areas which you can hire during our Easter and Summer breaks. Our main residential building sleeps around 70 people in 33 twin-bedded rooms and 3 single rooms. Our Cedars building is a smaller space, sleeping around 30 people, and comprises of 14 twin-bedded rooms and 2 single rooms.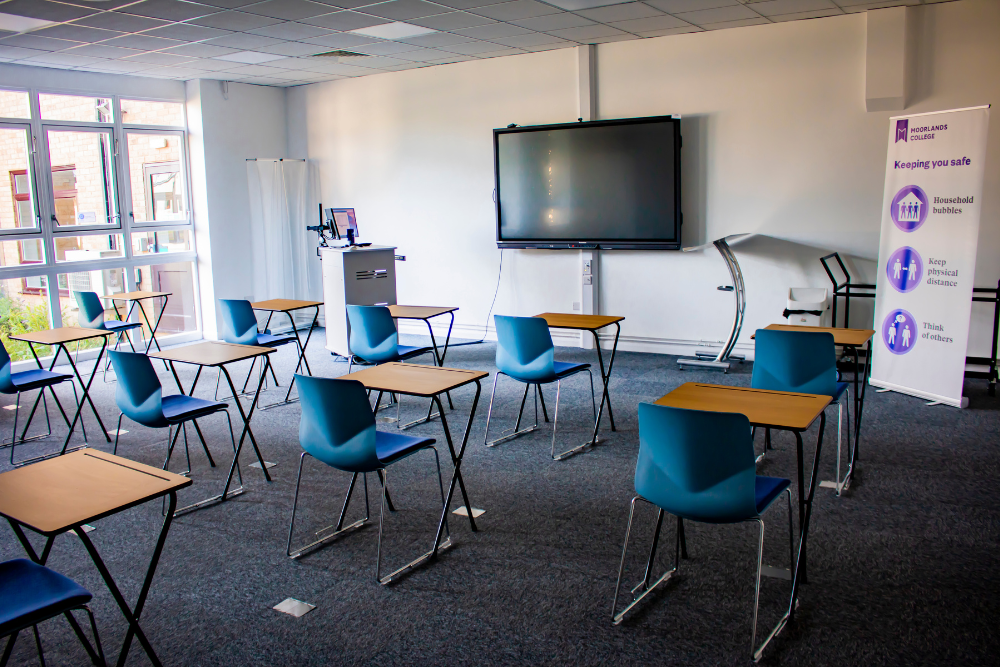 Meeting rooms
Our meeting, seminar and lecture rooms are suitable for one-to-ones, teaching and workshop sessions. Our smaller meeting rooms accommodate between 2–4 people; seminar rooms seat 6–25 people; and lecture rooms seat from 30–60 people. We also have a conference room, fitted with conference tables and chairs for around 20 people; suitable for board/committee meetings and leadership retreats.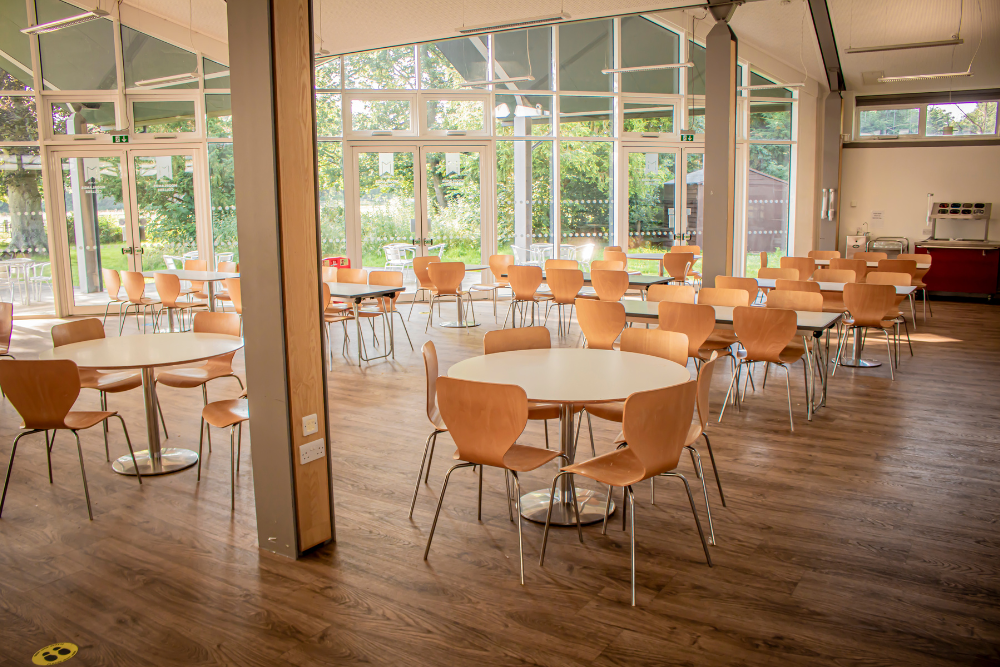 The Hub
Ranging from a sandwich lunch to a hot meal, our kitchen team serves daily meals in the Hub. We also offer a barbecue service in the warm, summer months. Most dietary requirements can be catered for upon request. The Hub seats around 100 people, with extra seating outside.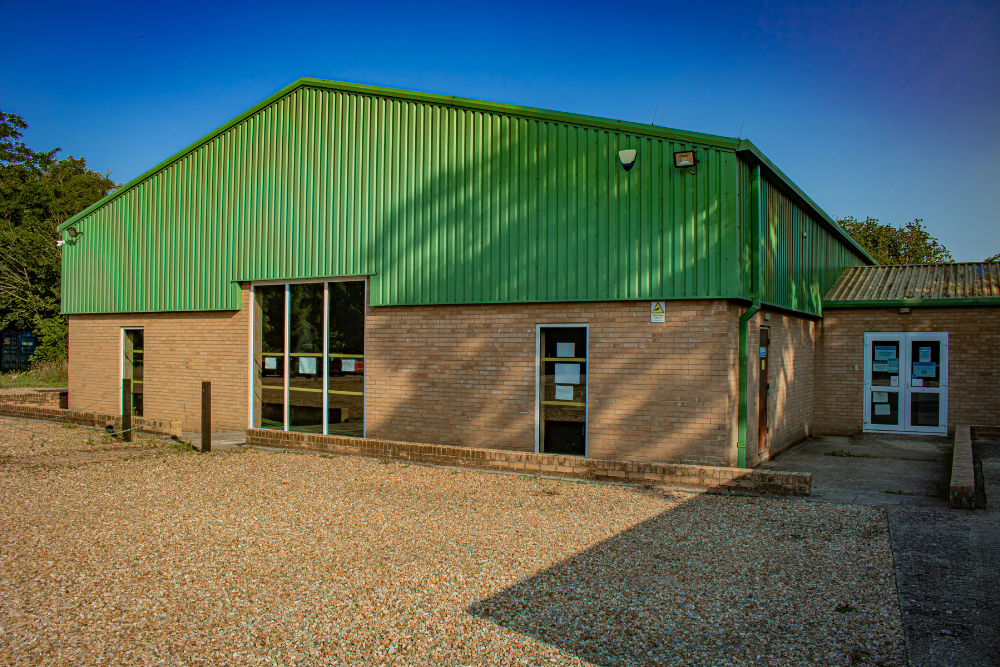 Sports Hall
Our sports hall is also available for hire. We have badminton, table tennis and five-a-side football equipment with showers and changing room facilities. A perfect space for group games and tournaments.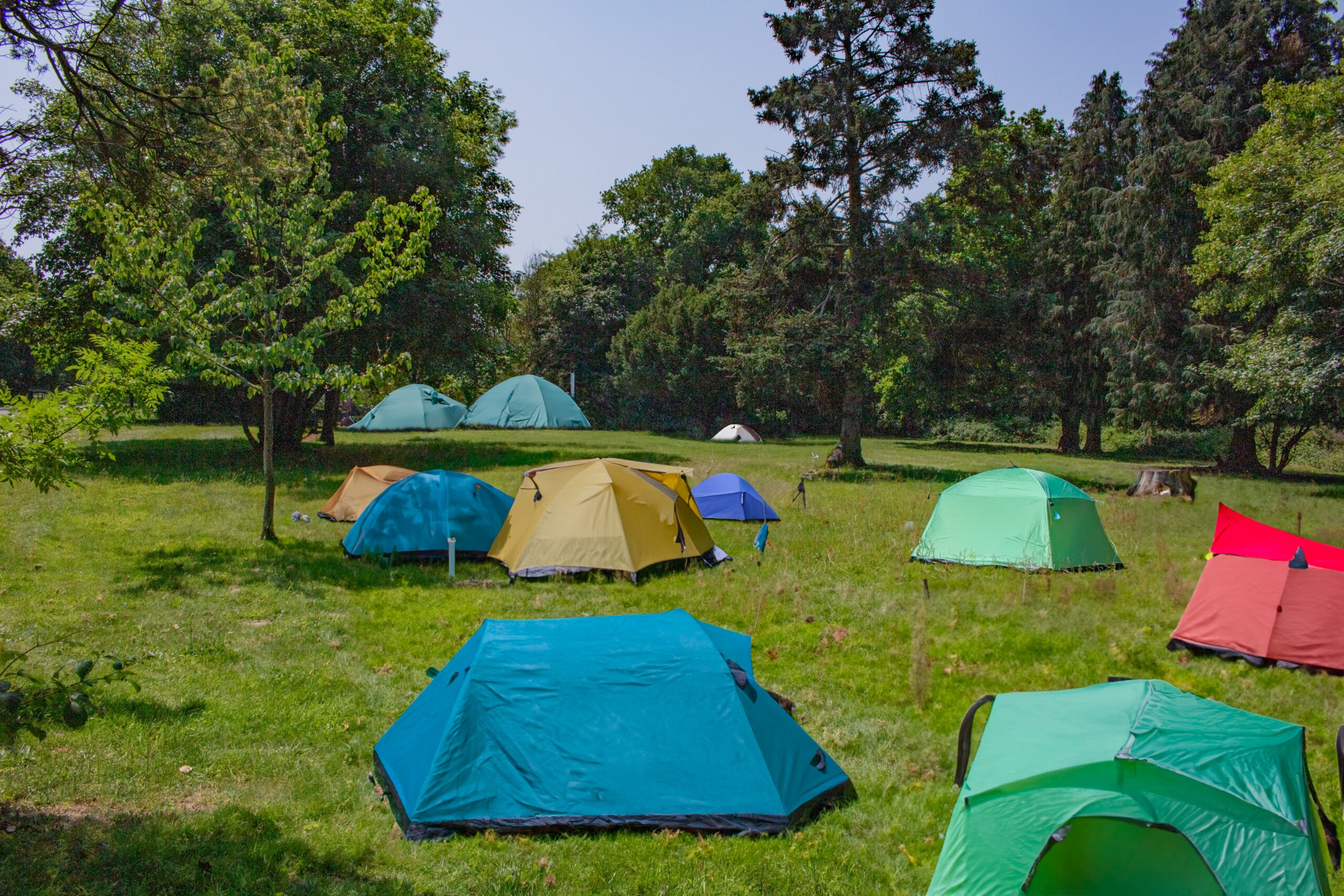 Camping
We also offer areas within our extensive grounds where you can bring your own tents to camp in our rural setting. You can book camping spaces as part of a group using the residential centre, or as individuals, and we have space for up to 20 pitches.
Make a booking
Are you looking for a break this summer? Relax at our Residential Centre in Dorset. Countryside breaks suitable for family trips, friendship group adventures, church groups, or simply for those seeking accommodation near the sea…
Our Centre is open for both residential and day bookings this summer.
Residential availability 2023
31st July – 4th August
20th – 25th August
Day booking availability 2023
31st July
1st August
2nd August
3rd August
4th August
20th August
21st August
22nd August
23rd August
24th August
25th August
2nd September
9th September
Competitive rates
Please email conferences@moorlands.ac.uk or call 01425 674500 to discuss our highly competitive rates for residential facilities, camping facilities and room hire.
Do you want to chat and explore your options?
You're also more than welcome to visit our Christchurch Campus to see what we can offer for your event. Please email conferences@moorlands.ac.uk or call 01425 674500.
Book now
If you're ready to book any of our facilities, please complete the relevant form(s):