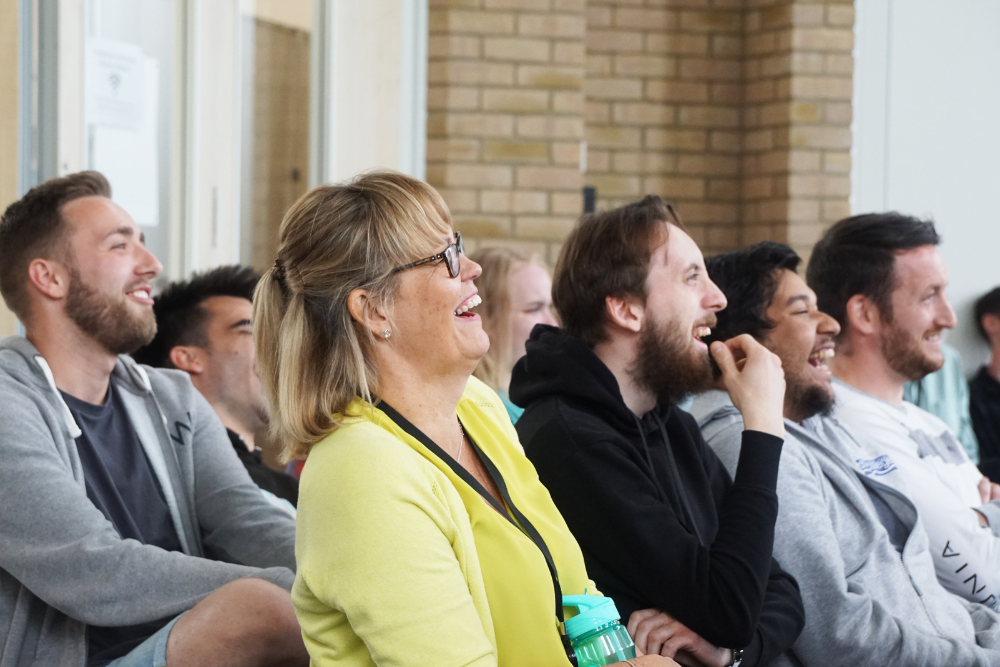 Space for you
Express yourself in worship, share community with friends and study in a relaxed, countryside location. At our Moorlands College Campus, we have spaces designed for your spiritual, relational and personal development.
Chapel services are held in our Wessex Auditorium and are integrated into BA students' timetables. Our Hub is perfect for both socialising and studying. Quiet booths and sofa areas are available for students who wish to work in a more open environment whilst looking out on the neighbouring fields and paddocks. A variety of meals are served by our dedicated kitchen team, who are often bringing new and diverse options to the daily menu.
Stretch yourself
Take the free induction and gain access to our fully equipped on-site gym. We have a treadmill, cross-trainer, cycling and rowing machines, as well as a free-weights and mat area. Our sports hall, with its own changing rooms and shower facilities, is right next to the gym. Enjoy a game of badminton, table tennis, play basketball, or five-a-side football with friends after lectures.
"The facilities here are great. I fully believe in not just growing spiritually and academically, but we should be looking after our bodies as well."
Alice, Moorlands College Campus student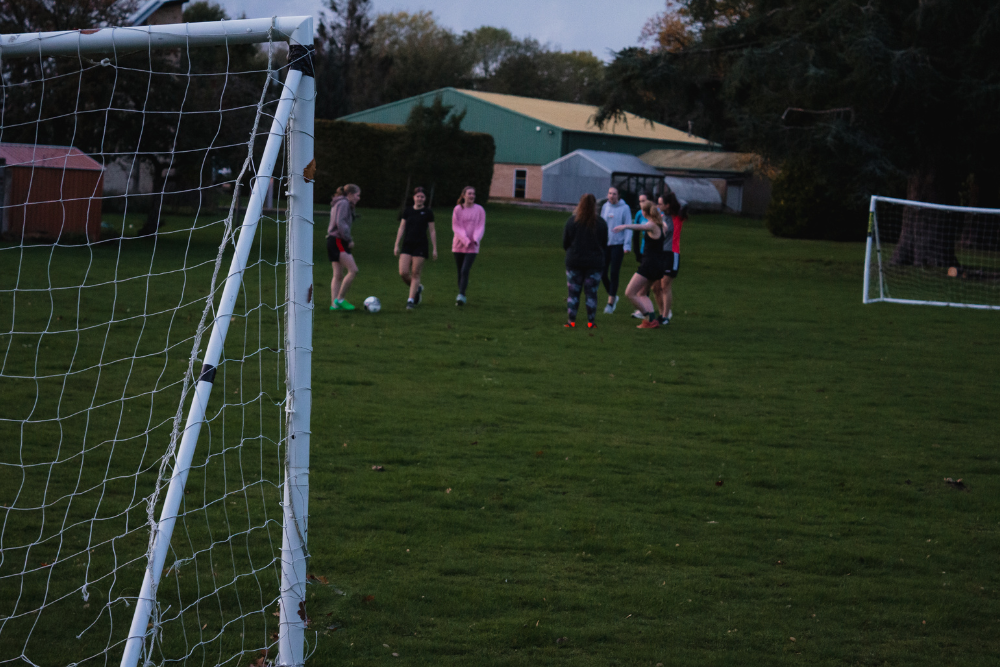 Resources at your fingertips
Our three-storey library is full of resources to help you along the way:
Over 40,000 titles and 60 periodicals and journals
Thousands more online journals and e-books when on and off-site
Full 24-hour access during term time
Free library access for alumni
You can discover more about our library here.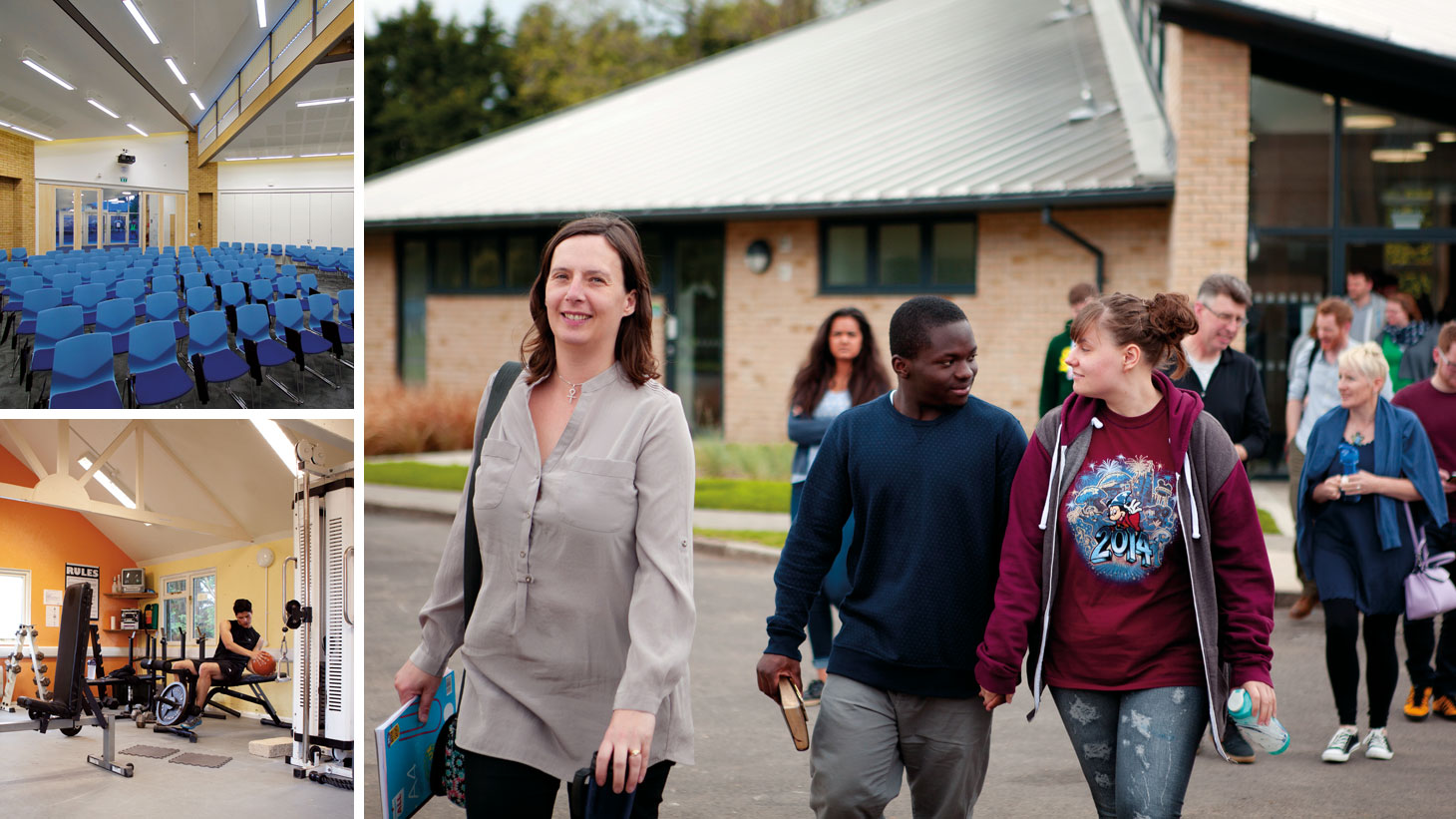 Residential facilities
Our accommodation is available for our campus based students as well as our flexible learners when on their residential study days. Our residential areas give you access to our laundry room, relaxing prayer room, and student kitchen. The accommodation block has three lounges providing the use of a piano, pool table and TV/projector. You can find out more about our facilities here.
Our grounds
Our rural location provides the ideal place for personal reflection. We have an on-site fire pit which is a popular student space for worship nights. The extensive grounds also give you the opportunity to organise team sports and fitness groups. Get an Ultimate Frisbee team together, start a boot camp, or dress up and compete in the annual fancy-dress volleyball competition! Our grounds offer you all these opportunities and more.
Discipleship and community groups
As an undergraduate student, you'll have regular contact with your personal tutor. You will also be placed in a discipleship group made up of students from all years. You will meet weekly to pray and study together, as well as venturing off-site for various fun activities. If you are on the Flexible Learning mode of study, you will be placed in a tutor group that will meet online regularly for both spiritual and general-wellbeing support. This is an important part of building community amongst our students and staff.
Chapel services
There is a weekly chapel service that happens for our Campus Based students. Our Chapel band, comprising student musicians and singers, lead times of sung worship. Staff, students and visiting speakers host the services.
Work duties
We allocate work duties for Campus Based students during term time, to provide our students with practical skills and encourage a servant-hearted community. Your duties might involve library work, supporting the kitchen after meal times, technical support, property maintenance, or administration within different college departments.
Learning beyond the lecture room
We give undergraduate students special opportunities to reflect, learn more and encounter God beyond the four walls of a lecture room. Discover Old Testament-related artefacts at the British Museum with Dr Chris Sinkinson. Visit a working monastery as part of the Christian Spirituality module. Reflect on personal development through team-based outdoor activities. Worship together on the Sea of Galilee.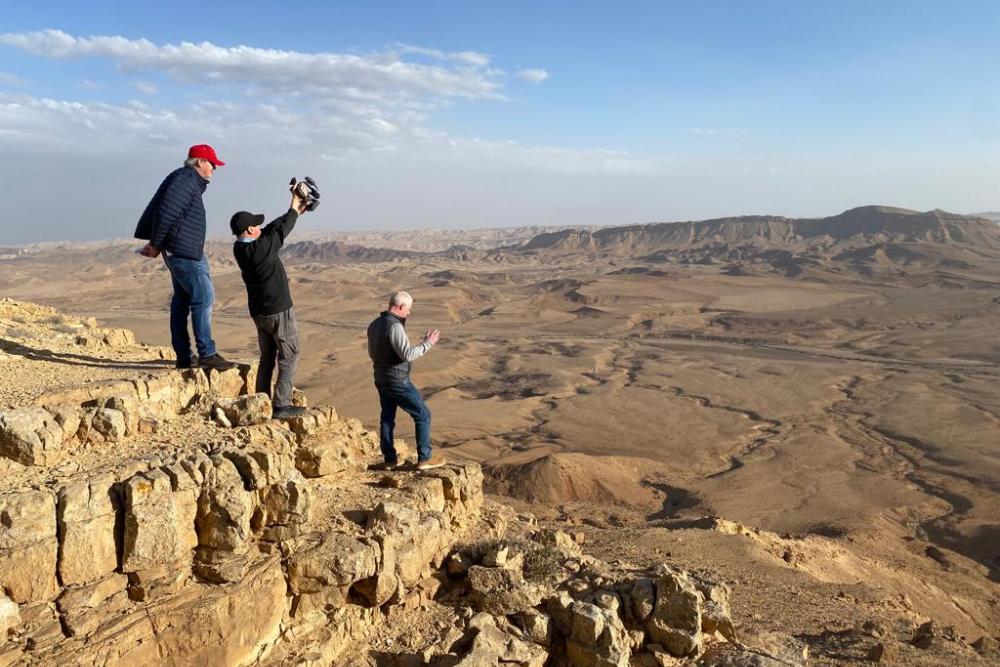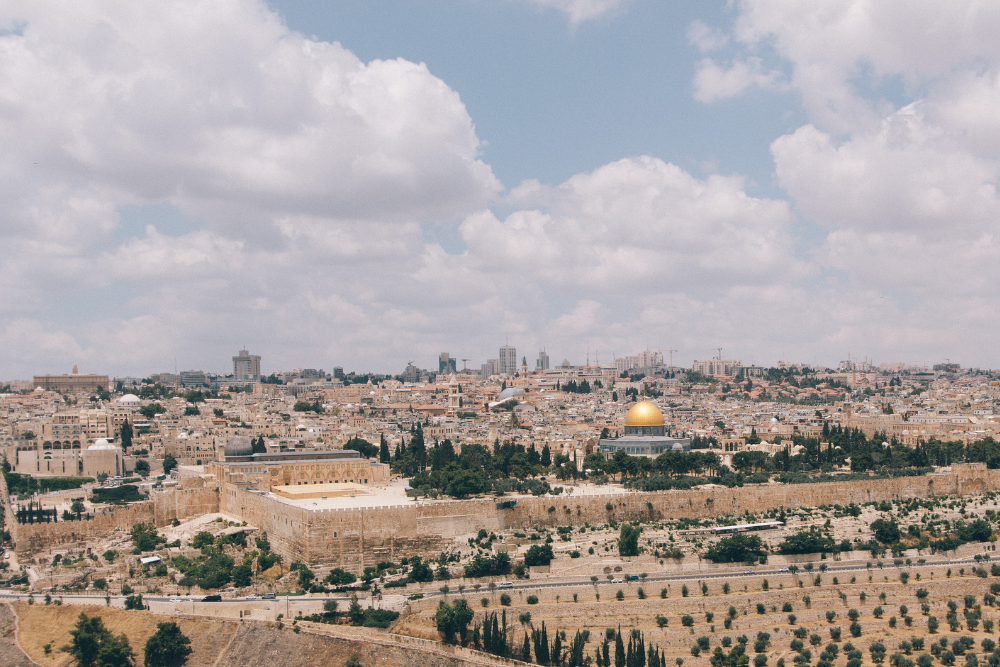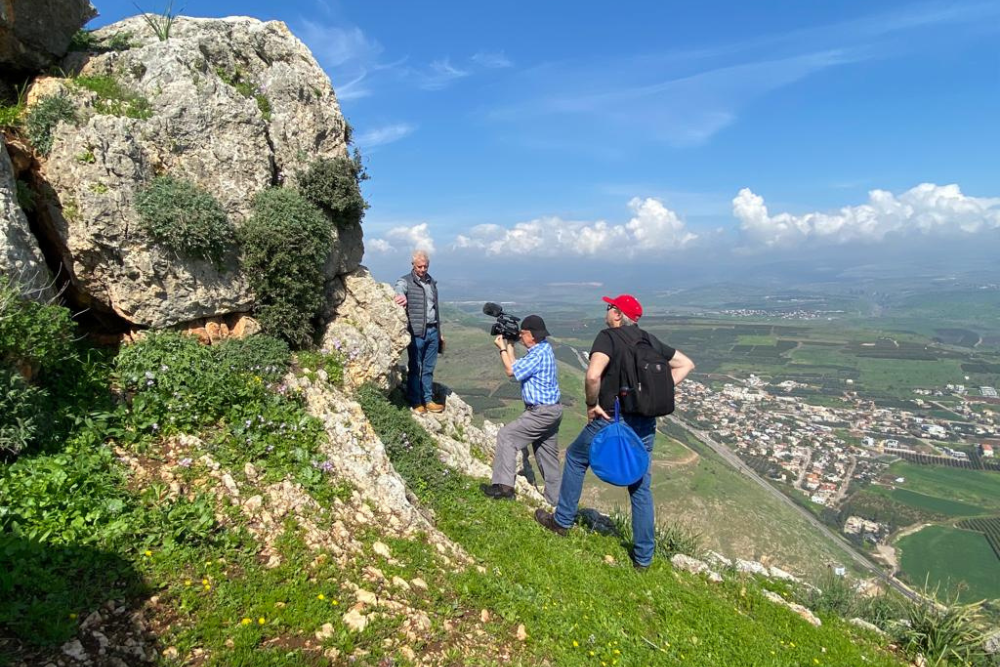 Israel trip
How would a first-hand experience of the Holy Land affect your understanding and appreciation of biblical stories? Lecturer Dr Chris Sinkinson regularly leads a visit to Israel, working with Oak Hall Expeditions, giving you the opportunity to encounter in person the places we read about in Scripture. Travel around Galilee, ride camels in the desert of Zin, meet with local people, explore the bustle of Jerusalem, experience narrow streets and underground tunnels, and learn about the claims that surround particular archaeological sites.
"Long ago, St Jerome described the Holy Land as the Fifth Gospel", emphasises Dr Chris Sinkinson, Lecturer in Old Testament and Apologetics. "Travelling the contemporary world of Galilee or the Dead Sea brings the words of the Gospel writers to life in a very special way. It has always been a trip of a lifetime—but don't go thinking this is just an excuse for a holiday! We emphasise study on the trips. This formative experience can be part of your theological reflection for years to come. There is nothing quite like worshipping as a group out on the Sea of Galilee or praying together in a suburb of Jerusalem to give the Bible colour. Studying theology is heart, mind, soul and strength and the Moorlands College Israel tour integrates them all!"
"I'd come to a land I had fallen in love with; an unforgettable place I hope one day to visit again."
Chris, Moorlands College Campus student
Christchurch Campus Community Council
Our Christchurch Campus has a council dedicated to community life on-site. Student members of the council work hard to give you the best student experience whilst also building a strong, Christ-centred community for learning and living together.
As well as arranging times of worship, fellowship and prayer through the week, our community team always do their best to help you relax and socialise away from lectures. Share testimonies during Orientation Week events, put on a show at the ever-popular Winter Variety Performance, and celebrate with friends at the Summer Ball.
Do you have a heart for outreach? Our team give you opportunities to serve and show Jesus to the community; such as spending time with the homeless in Bournemouth, or providing water to late-night clubbers. We also support the local village of Sopley by occasionally providing gardening services.
At Moorlands College, we have opportunities to express our learning and development through our written and practical assessments, presentations, class discussions, social events and interactions etc. I have especially enjoyed being part of our Christchurch Campus Council, which I am chairing this year. When I look back at myself applying for a place at Moorlands, I never would have thought I could be where I am now in faith, understanding and passion for the Gospel of Jesus Christ. I have a completely different outlook on life, myself, the Word of God and how we use it. Moorlands has equipped me to constantly challenge myself and other people in everything that we do so that we can collectively grow closer to the Christ-like image that we were intended to be.
Student Representative Association
Have your say and represent the student body. Just like a Students' Union, our Student Representative Association gives you the opportunity to influence how your programme, and its teaching, are delivered. The association, headed up by an elected student chair, consists of student representatives appointed every year by their peers. Members of the group communicate regularly with both students and staff, to ensure opinion from across the college's locations is actively sought.