This 10-week course is the crucial preparation you need if you are planning to work cross-culturally, at home or overseas.
Date(s)
30 August 2023 – 10 November 2023
Application deadline
July 2023
Location
Moorlands College, Christchurch, Dorset, BH23 7AT
Price
£1,290 (excluding accommodation)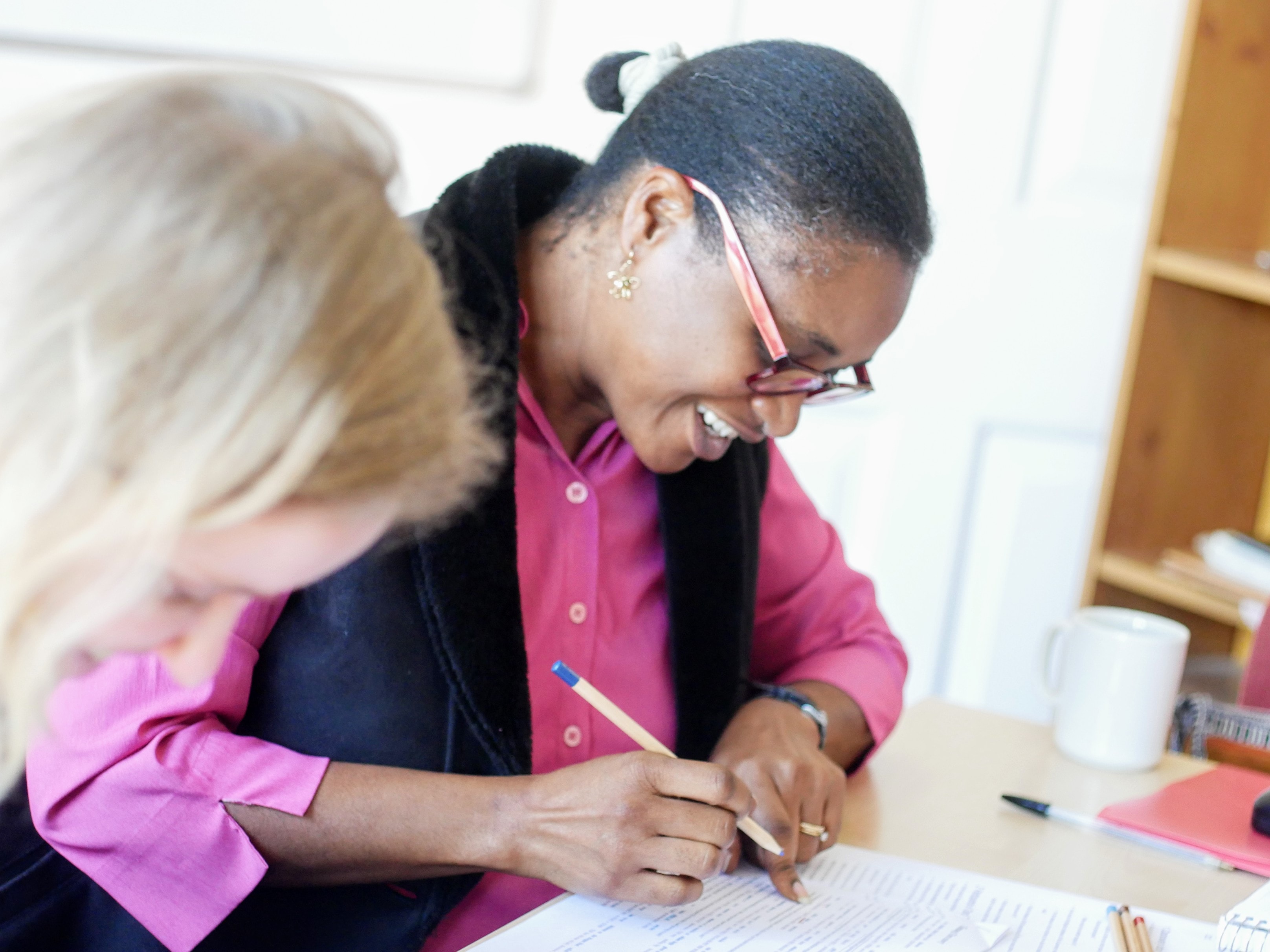 Planning to work cross-culturally, at home or overseas? Our 10-week course, provided through our School of Language and Scripture, is the crucial preparation you need. Made up of two postgraduate level modules, you will be introduced to the complexity and beauty of working in multicultural and multilingual environments and be equipped to engage in healthy and effective ways.
The first module, Language and Culture Learning (LACL) is a 5.5-week course to equip you with the skills necessary to begin learning a new language and culture. LACL is a unique blend of methodologies and linguistic and cultural integration, taught interactively by highly experienced cross-cultural workers.
The second module, Healthy Community Engagement (HCE), is a 4-week course that explores the challenges and opportunities provided by living and working in multicultural contexts and teams. It includes how to follow and lead across cultures and introduces planning principles and processes that encourage and prioritise community engagement. It also equips students to engage with adult learners in a way that enables them to be active participants in their own learning, and investigates relevant missiological issues associated with these topics.
---
Training Team
The training team consists predominantly of members of Wycliffe Bible Translators. Between them they have many years of experience of cross-cultural life and work, both overseas and within their home context.
---
Course Content
Cultural anthropology: learn how to enter new cultures. Language cannot be separated from its cultural framework. You will learn how a new language is a door into a new cultural reality, a path into new and meaningful relationships which will help you see the world in a different way.
Language learning methodologies: master the techniques that suit your learning style. There is no one-size-fits-all approach to language and culture learning. You will explore aspects of your personality and learning style to help you decide which methods and theoretical approaches will work best in your unique context.
Hands-on language learning: live practice sessions with native speakers. Try out your skills in small group settings with speakers of non-European languages, facilitated by our language-learning specialists. Practise listening, speaking, lesson-planning, tricks for mastering vocabulary… all in a fun, safe environment.
Articulatory phonetics: master the pronunciation of hard-to-learn sounds. Mastering the sounds of a new language helps build speaking confidence and eases entry into a language community. Enjoy interactive sessions which will train you to hear and correctly pronounce the full range of sounds used in the world's languages.
Healthy teams: understand how you can work effectively with others from different cultures. Find out what factors promote, and what hinder, working well cross-culturally. Explore how teams work and what effect different values, goals and personalities can have. And how your personality and preferences can operate well within diverse teams.
Facilitating adult learning: be equipped to train adults, enabling them to be active participants in their own learning. Adult learners come from different backgrounds and bring a wealth of experiences and skills to their learning. You will learn principles that build on these, planning and delivering interactive sessions in a safe and constructive environment.
Healthy community participation and planning: learn how to work appropriately with and within minority communities. How we position ourselves, ask questions, plan activities and organise work can help others to get involved, contribute and lead or exclude them and their perspectives. You will take time to consider the mindset, tools and approaches necessary to involve others in ways that are healthy and effective for long term change, and explore how different planning processes can bring about changes.
Enriched by supplementary lectures and seminars on cross-cultural ethics, digital recording, language software and more.
---
Student Testimonials
"The course is totally geared towards preparing us for life overseas."
"Thank you for making LACL enjoyable, beneficial and fun. I know I will look back on this significant time with fond memories."
---
Further information
The course is taught in partnership with Wycliffe Bible Translators and SIL International. Foundations for Living and Working Cross-Culturally also forms part of the MA in Language, Communication and Development. If you have previously studied a similar course, it may be possible to study Language And Culture Learning (LACL) or Healthy Community Engagement (HCE) on their own. Please contact admissions@moorlands.ac.uk for further guidance. 

Entry requirements
To be accepted onto this course you need to have the potential to succeed in it and to benefit from it. This is normally demonstrated by:
An Honours degree at 2:2 or above. If your highest level of formal education was taken outside the UK, please see The University of Gloucestershire's website for detailed information about entry requirements for international students.
GCSE in English (Language or Literature) at grade C or above, or equivalent, or an IELTS Academic Certificate with an overall score of 5.5, or equivalent from a different testing system.
An appropriate understanding of, commitment to and suitability for the range of vocations for which these studies prepare you.
If your formal education does not meet these requirements, but you have experience and non-certificated learning to the appropriate level, please get in touch with us to discuss your options.
You will need to show evidence of:
Prior learning, including the learning outcomes of the programme that you have achieved, and other relevant qualifications and experience, including evidence of how your studies have remained current.
A capacity to benefit from the study of practice, as part of your continuing professional or vocational development.
Sufficient academic ability.
Apply now
Please apply using the form below.  We'll let you know in due course if your application has been accepted.  If your application is successful, we'll ask you for a £200 non-refundable deposit. Full payment will be requested one month before the start of the course if you're accepted.
Please note: In order for applications form non-UK/EEA to be processed in time, we request that applications made from countries outside the UK/EEA should be submitted at least 6 weeks before the start of the course (including references sent to the college). This is in order to give sufficient time for a visitor visa application to be processed, and required funds to be released for the commencement of the course.  Assistance with visa application will not be given.