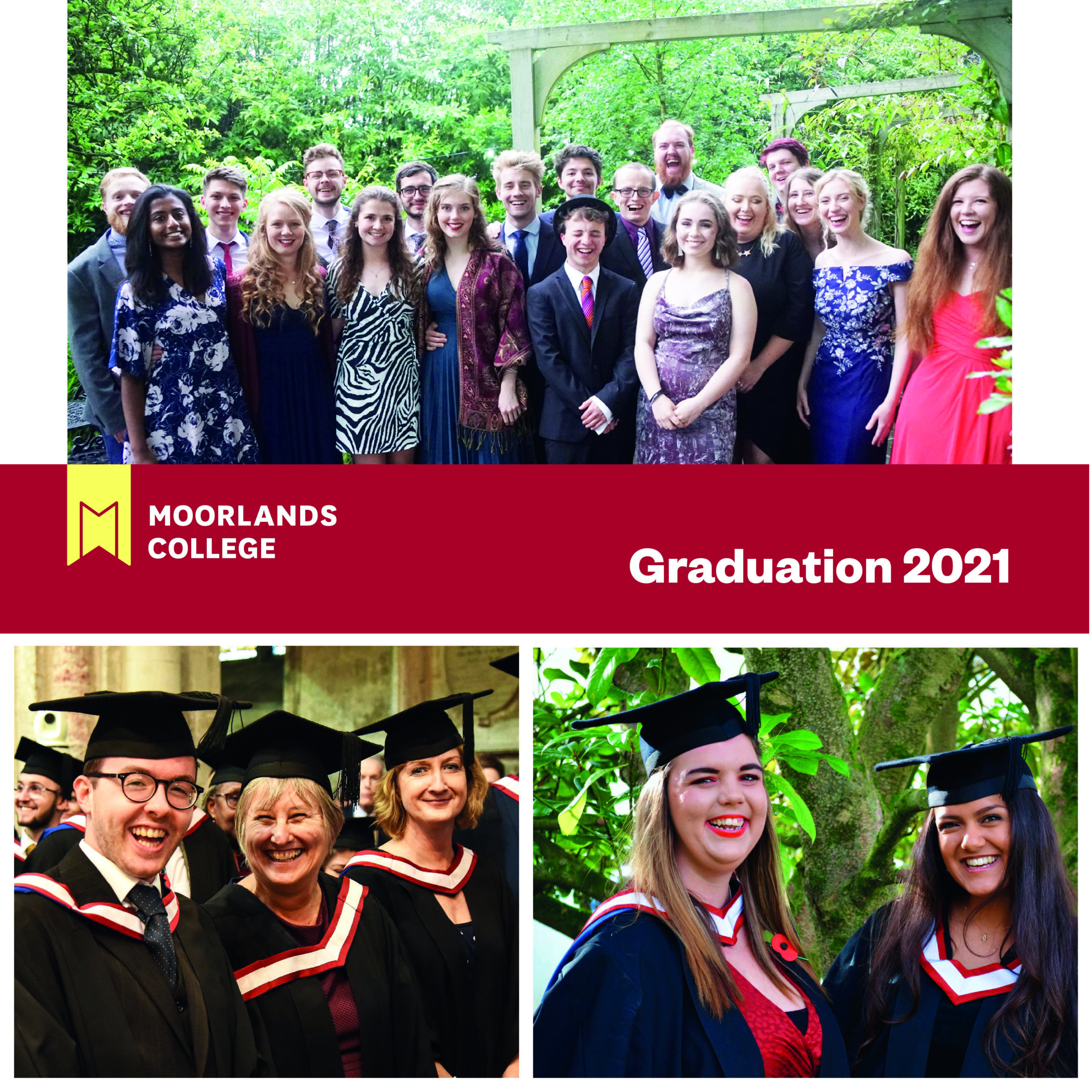 We're delighted to announce that Moorlands College will be now be hosting two graduation services on
Friday 19 November 2021. The first service will be for the Class of 2020 and the second will be for the Class of 2021. Finer details will be shared in due course.
We are excited for the opportunity to celebrate with all students, from both our undergraduate and postgraduate programmes, after what has been a remarkable and unprecedented season. 
As we look forward to November, hopefully we will all enjoy a time of group photographs, reunions, hugs, sitting next to one another, eating together and celebrations.
If you didn't get your email, please get in touch with us. We want to make sure that we have up-to-date details so that we can send more information in due course.