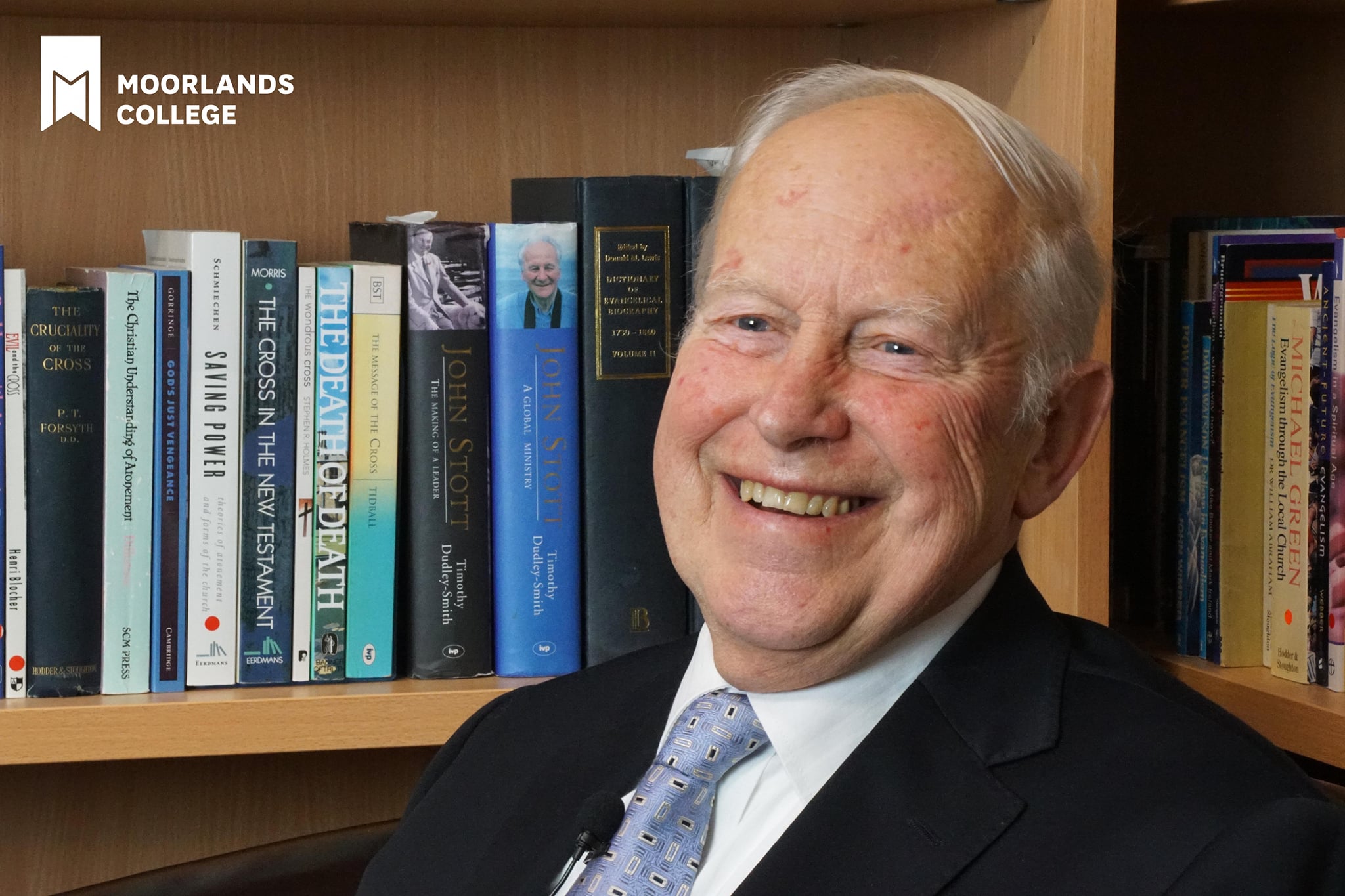 Save the date
We're privileged to circulate details of the Thanksgiving Service to celebrate the life of Derek Copley, former Principal of Moorlands College.
Date and time: Saturday 24th July at 2pm
Location: Cornerstone Hythe United Reformed Church in Hythe, Southampton. 
Our tribute to Derek Copley
Read our college tribute, reflections and cherished memories of Derek here. He impacted the lives of so many people. We'd like to use this space to celebrate Derek's life and to reflect on how Christ worked through him and used his gifts at Moorlands College.
A message from Chris Copley:
As you already know, the service to give thanks for Derek's life and ministry is planned for Saturday 24th July, 2pm at Cornerstone Hythe URC (New Road/Atheling Road, Hythe, Southampton, SO45 6BR). It looks, from the latest information given by Boris Johnson, as though that can definitely go ahead, hopefully without any restrictions.
I am aware that there could, potentially, be a large number of people who would like to attend that service so I am writing now to invite those of you who would wish to be present to email me (chrismvivian@gmail.com) to let me know that you would like me to reserve a place for you. I am working in the hope that we can operate at capacity in the church (150 people or just over) and seats will be allocated on a first come first served basis, apart from those with priority (like family and participants). I will confirm your place and then, should any adjustments need to be made nearer the time due to government regulations, will contact you again. Otherwise please simply turn up, noting the comments below.
For those who are not able to make the journey we are planning to live stream the service. I am delighted to let you know that this is the link for Derek's Thanksgiving Service on Saturday 24th July at 2pm: https://youtu.be/W42gjUeC5Yk 
It should go live at 1.55pm and will, I hope, be available to view later if you cannot watch it live. Please pray that there are no technical hitches to spoil this online availability. The church's tech team has worked very hard on it but they are quite new to these matters. I am immensely grateful to them.
Some practical points:
Please do not feel the need to dress sombrely – this is a celebration of Derek's life and ministry!
I think it is likely that masks will need to be worn and that singing will not be permitted, though we shall be able to listen to hymns/ songs. There will be speakers representing all aspects of Derek's life and ministry.
Very light refreshments will hopefully be served in the church hall after the service, so you should have the opportunity to catch up with friends.
There will only be car parking at the church for those who have mobility issues: please let me know if you are one of those people. For others pay and display car parks are available in the village, the nearest of which is only 5 minutes away on foot.
Please feel free to pass this information on to other individuals and groups you have kept in touch with regarding plans to celebrate Derek's life and ask them to contact me direct if they hope to attend.
In the meantime, please do not hesitate to contact me if you have any queries.