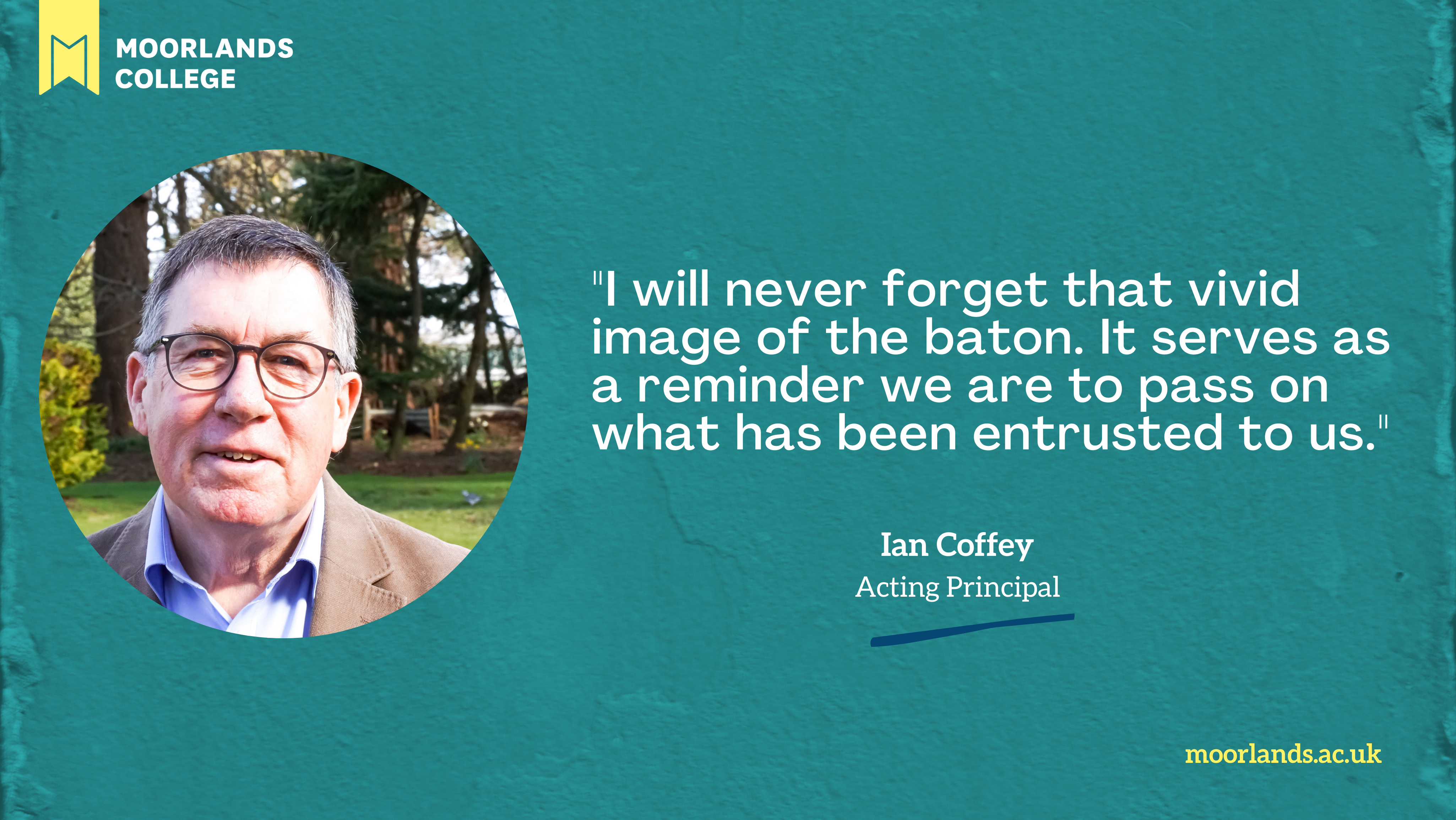 Celebrations are on the timetable!  This summer, Her Majesty The Queen will become the first British Monarch to celebrate a Platinum Jubilee after 70 years of service. All around the country various events are planned to celebrate this unique occasion. Alongside the many deserved tributes, there is speculation about eventual succession and what this means for the future of the monarchy.
Celebrations and succession are in sharp focus for Moorlands at the moment. We are celebrating the end of the academic year in our various locations where programmes are delivered – Christchurch, Bromsgrove, Lee Abbey and Belfast. We are thankful for the return of uninterrupted face to face teaching and for the achievements of our students. The graduating Class of 2022 have faced significant challenges in their years of study and they have met these well. I have recently read a set of supervisors reports where there is frequent reference to students 'can-do' attitude.
Succession was brought home to me a couple of Saturdays ago when over 100 teenagers from a variety of youth groups visited the Christchurch Campus for the day for a range of fun activities. What made the day so special was the programme was planned and led by our Christchurch based students. It was a reminder to our staff team that our role – whichever location we teach – is to train and release a new generation into serving the cause of the Kingdom.
I recall a church service where the Senior Leader was handing over the role to his young Associate. (Both Moorlands graduates!). He produced a baton of the sort used in relay races and handed it to the new leader, inviting me to pray for them both in this time of transition. 
I will never forget that vivid image of the baton. It serves as a reminder we are to pass on what has been entrusted to us.
Please remember the College in your prayers that we may see a new generation of leaders equipped to serve the Lord Jesus Christ. And with that in mind, please pray for our Trustees as they embark on the process to appoint a new Principal to lead Moorlands forward.

– Ian Coffey