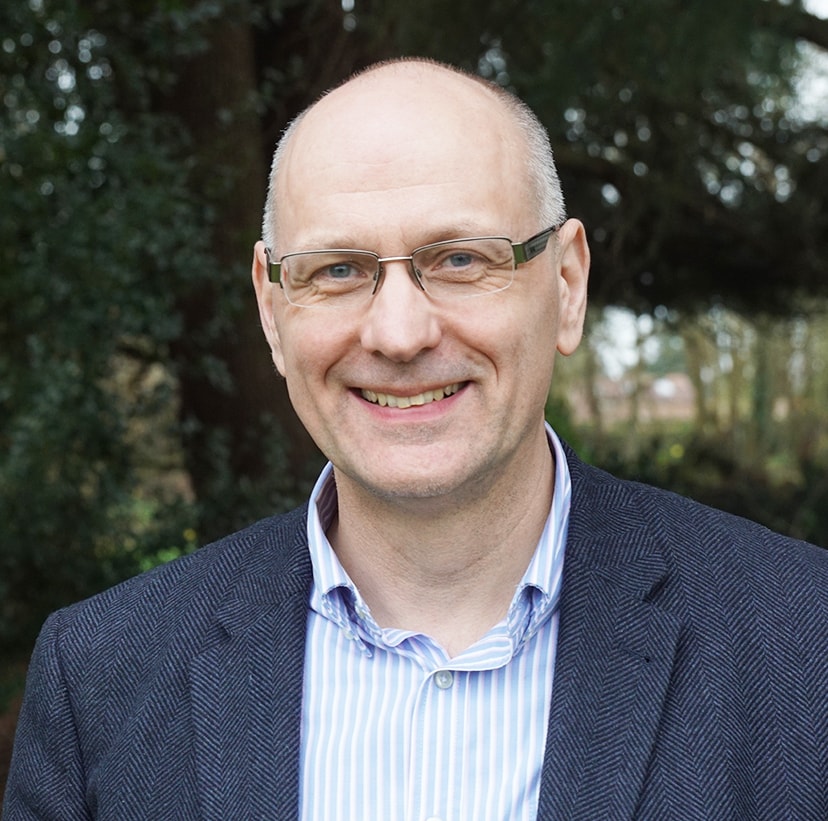 The Rev Dr David Hilborn announced today that, having led Moorlands College to a number of significant achievements, he will be moving on from the role of Principal in February 2022.
Moorlands recognises Dr Hilborn as an eminent evangelical leader and theologian, and is pleased to confer on him the role of Honorary Senior Research Fellow in Evangelical Studies to facilitate his ongoing scholarly work, as he continues to support and advance evangelical theology in association with the College.
Rev Ian Coffey, Vice Principal (Strategy) will serve as Acting Principal from 22 November, when David will commence a period of study leave prior to taking up his Senior Fellowship in February.
Chair of Governors Tim Goulding said: "Moorlands has made great strides forward under David's leadership. He has strengthened the senior management team and ensured that the College was ready to apply for its own degree awarding powers from the Office for Students earlier this term. We are grateful for his significant work and are pleased that he will be maintaining a scholarly connection with the College."
Dr Hilborn has overseen major developments in digital learning, the forging of new strategic partnerships, the launch of the Friends of Moorlands network and the establishment of a new Moorlands centre in Northern Ireland. Throughout the challenges of the pandemic, he and his team have maintained Moorlands' characteristically exceptional levels of quality and student satisfaction.
Dr Hilborn added: "It has been an honour to serve and lead Moorlands through such an important time in its development. As Principal it has been my privilege to be involved in key strategic progress at a time of considerable challenge and change in Higher Education, and across the world. The values of Moorlands are very closely aligned with my own and I trust that the Senior Fellowship so graciously conferred on me by the College will prove fruitful for all of us." 
The Revd Dr David Hilborn BA, MA, PhD, SFHEA was appointed Principal of Moorlands College in late 2018 and took up his post in January 2019 after holding senior leadership positions in two Anglican colleges for 12 years and serving as Head of Theology at the Evangelical Alliance UK from 1997 to 2006. He is a trustee of the Alliance and chairs its Theological Advisory Group. 
For enquiries relating to this statement contact the Principal's Executive Assistant at: executiveassistant@moorlands.ac.uk