This 8-week course will help you understand the challenges of everyday communication in your own language, and then provide you with tools to address the added complexity when communicating the meaning of ancient texts.
Date(s)
29th May 2023 – 21st July 2023
Application deadline
Overseas: 7th April        UK: 5th May
Location
Moorlands College, Christchurch, Dorset, BH23 7AT
Price
£1,230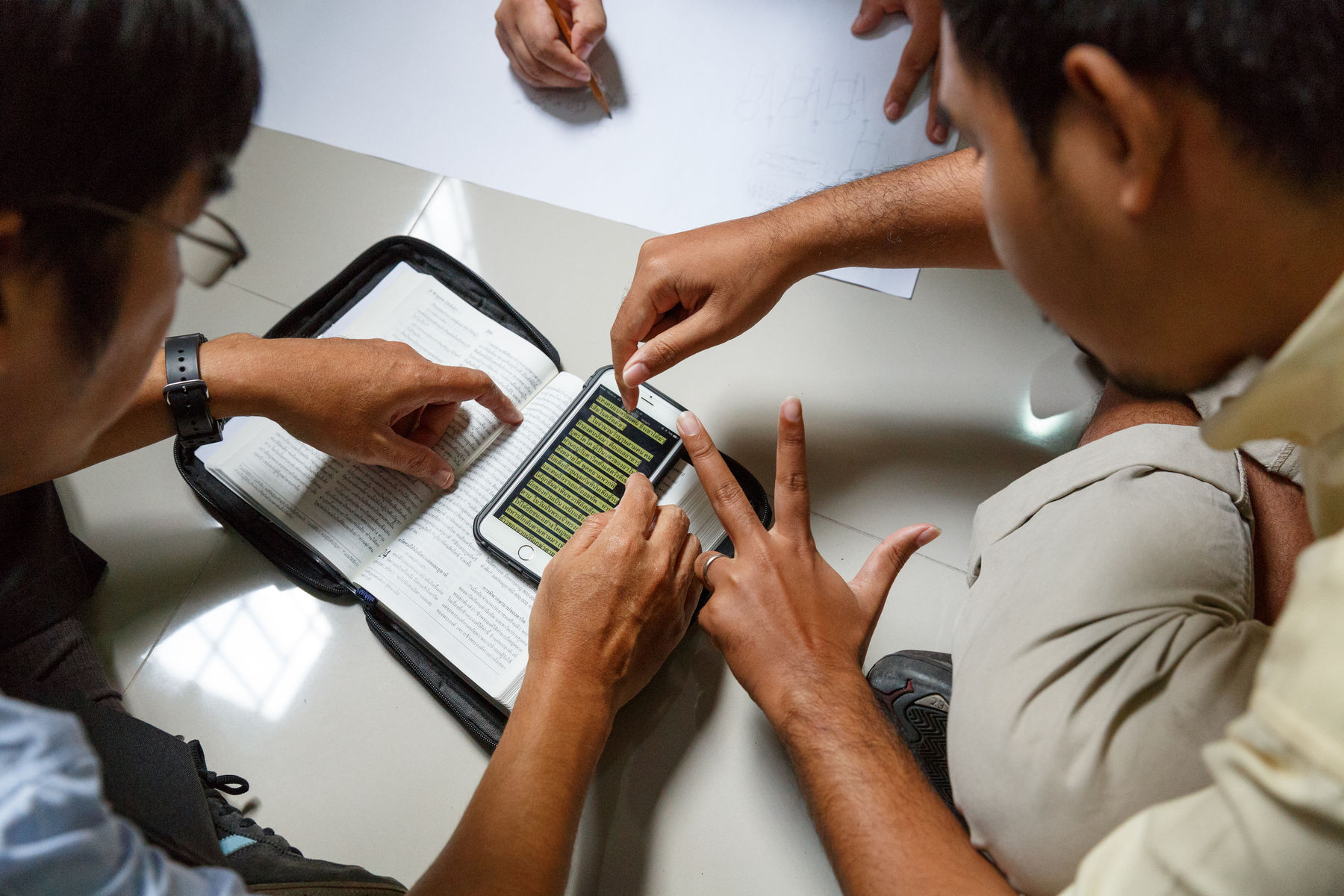 Have you ever wondered how to translate the meaning of a particular Bible text coherently and appropriately in a cross-cultural setting? This 8-week course will help you understand the challenges of everyday communication in your own language, and then provide you with tools to address the added complexity when communicating the meaning of ancient texts.
---
Training Team
The training team consists predominantly of members of Wycliffe Bible Translators. Between them they have many years of experience of cross-cultural life and work, both overseas and within their home context.
---
Course Content
This course is made up of three components: 'Meaning and Communication', 'Paratext Training' and 'Translation'.
The 'Meaning and Communication' component (3 weeks) looks at why we so often misunderstand each other, and you'll dive into the complexities that influence even the simplest interactions between people speaking the same language. You will be introduced to the theoretical frameworks of Relevance Theory and Cognitive Linguistics, and use them to explore how we work out what others are trying to communicate to us through words, sentences and whole texts. You will have plenty of opportunity to apply what you are discovering to texts and to your experience of real language use.
The 'Paratext training' component (3 days) equips you to use Paratext software for Bible translation, which is used throughout the remainder of the Meaning and Translation course.  To run Paratext, you will need to have a laptop that can run Windows/Linux.
The 'Translation' component (4 weeks) builds on the foundation of 'Meaning and Communication' and opens up the added challenges of communicating across languages and cultures, equipping you with tools for exegesis and Bible translation.  You will address issues such as: the nature of, and choices in, translation; translation across cultures; implied meaning and figurative language; unknown concepts; and issues relating to discourse. You will also engage with the application of theory and principles of translation to Biblical texts, as well as considering and meditating on some of the spiritual and ethical aspects of Bible translation programmes. During this component you will have the opportunity to put into practice the theoretical tools taught as you work on a project to develop and test a section of translated Scripture for an audience of your choice.
By the end of this course you'll have a good appreciation of the complex issues involved in communicating ancient texts to contemporary societies, and be equipped to function as an effective member of a translation project team.
Entry requirements
To be accepted onto this course you need to have the potential to succeed in it and to benefit from it. This is normally demonstrated by:
An Honours degree at 2:2 or above. If your highest level of formal education was taken outside the UK, please see The University of Gloucestershire's website for detailed information about entry requirements for international students.
GCSE in English (Language or Literature) at grade C or above, or equivalent, or an IELTS Academic Certificate with an overall score of 5.5, or equivalent from a different testing system.
An appropriate understanding of, commitment to and suitability for the range of vocations for which these studies prepare you.
If your formal education does not meet these requirements, but you have experience and non-certificated learning to the appropriate level, please get in touch with us to discuss your options.
You will need to show evidence of:
Prior learning, including the learning outcomes of the programme that you have achieved, and other relevant qualifications and experience, including evidence of how your studies have remained current.
A capacity to benefit from the study of practice, as part of your continuing professional or vocational development.
Sufficient academic ability.
Further information
The course is taught in collaboration with Wycliffe Bible Translators and SIL International.
Apply now
Please apply using the form below.  We'll let you know in due course if your application has been accepted.  If your application is successful, we'll ask you for a £50 non-refundable deposit. Full payment will be requested one month before the start of the course if you're accepted.
Please note: In order for applications from non-UK/EEA to be processed in time, we request that applications made from countries outside the UK/EEA should be submitted at least 6 weeks before the start of the course (including references sent to the college). This is in order to give sufficient time for a visitor visa application to be processed, and required funds to be released for the commencement of the course.  Assistance with visa application will not be given.