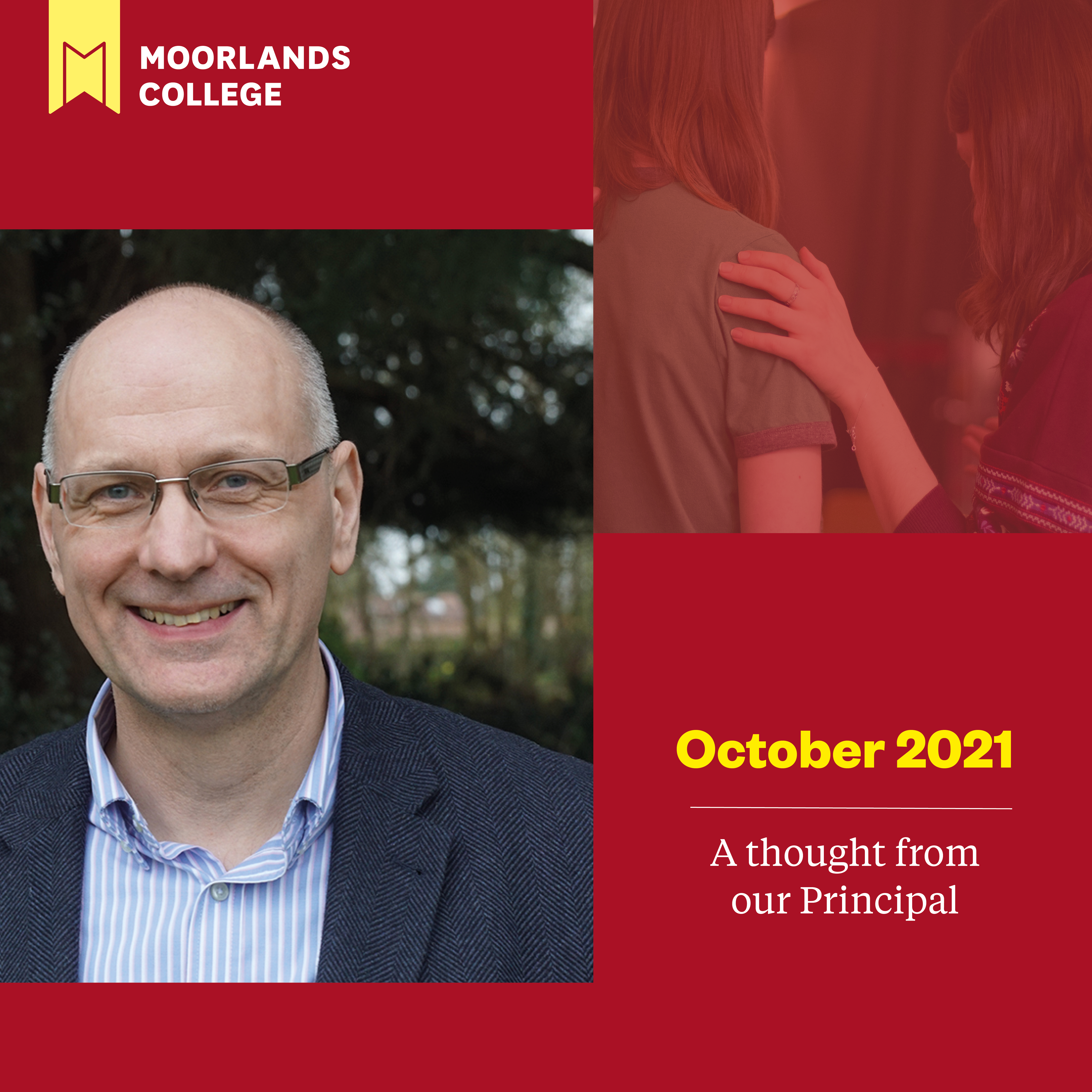 Way before 'Keep Calm and Carry On', there was "Don't Worry – Trust God". One's a Second World War slogan that's come back into vogue. The other is the nub of Jesus' message in Matthew 6:33-34. I've got a fridge magnet that shows the former, and its old-school, stiff-upper-lip sentiment makes me smile. But Jesus' words are much more profound.
As I write this, the country is recovering from the petrol station crisis, gas prices are soaring, and Covid is still around, if less restrictively. The 'Keep Calm and Carry On' message urges outward composure in the face of such challenges, but it's not so bothered with inner peace. Jesus, though, calls us to overcome worry by 'seeking first God's kingdom and his righteousness' – to let him conquer our fears and empower us as we live out his good news.  
That's a great keynote for us as we start this new academic year. It's wonderful to teach, learn, pray, worship, eat and socialise face-to-face in a more 'normal' way after so much time in lockdown and on screen these past 18 months. Some Covid restrictions remain, and the impact of the pandemic is likely to be with us for a while to come. But Jesus provides the greatest antidote of all – today, tomorrow, and forever: "Don't Worry – Trust God".
So let's do that, and rejoice!
David Hilborn