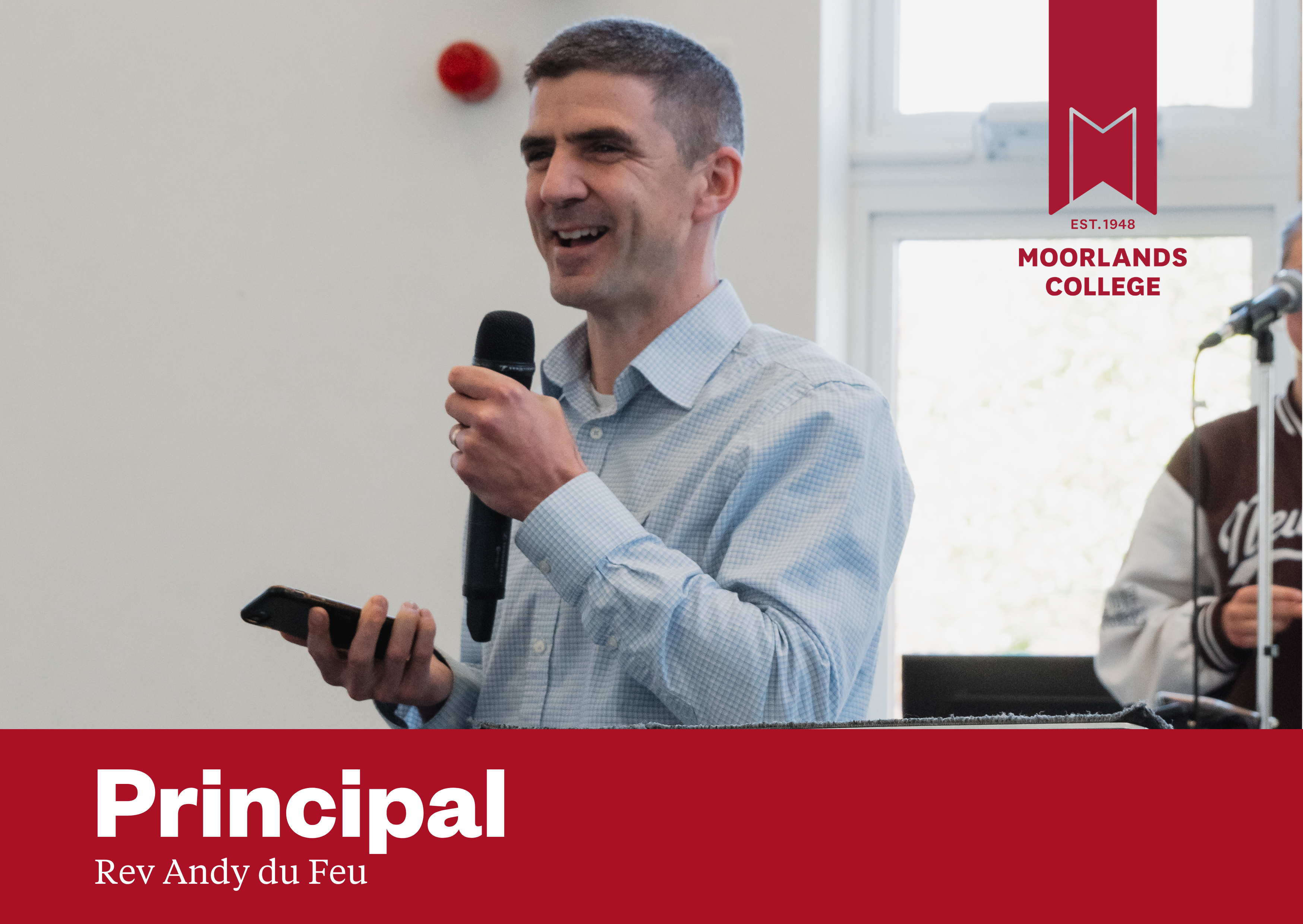 Introducing our new College Principal
As Moorlands College celebrates its 75th anniversary this summer, we are delighted to announce Rev Andy du Feu as the new Principal and Chief Executive, commencing 1st August 2023.
"Someone recently asked me what the best part of working at Moorlands was. Undoubtedly it is hearing the stories of transformation and impact in and through the lives of students and graduates. We have a brilliant team at Moorlands, an incredibly friendly community of students and graduates, deeply valued partnerships, and some exciting developments ahead in flexible training options to strengthen the Church. I look forward to building on what is now 75 years of inspiring, equipping and sending men and women to make a difference with their lives."
Andy, after seven years as a church pastor in Oxfordshire, came to join the staff in 2011 to lead the professional youth and community work provision, one of the College's great strengths. He has been part of the College leadership team since 2015. He has a BA (Hons) and an MA from the College and is currently studying for an MBA. Andy's research and teaching passions include cultural engagement, digital theology, and leadership.
"Andy has demonstrated over the past 18 months that he has the vision, the strategic leadership, and organisational skills to lead Moorlands and provide effective and Godly leadership to the college in this next exciting season. His insight, energy and genuine love of Moorlands makes him an enthusiastic champion of the College and its purpose to equip people, passionate about Jesus Christ, to impact the church and the world. As a Board we are excited for this next stage in the life of the College as we enter our 76th year."