Welcoming David
"My phone rang and the voice at the end of the line said this, 'It's Steve May-Miller here, I just wanted to let you know that the Moorlands College Board of Trustees want you to be the next Principal.' Now, as you know, my name is David and, like my biblical name-sake, everything within me wanted to get up in the middle of the crowded café and dance before the Lord with all of my might!" – David Hilborn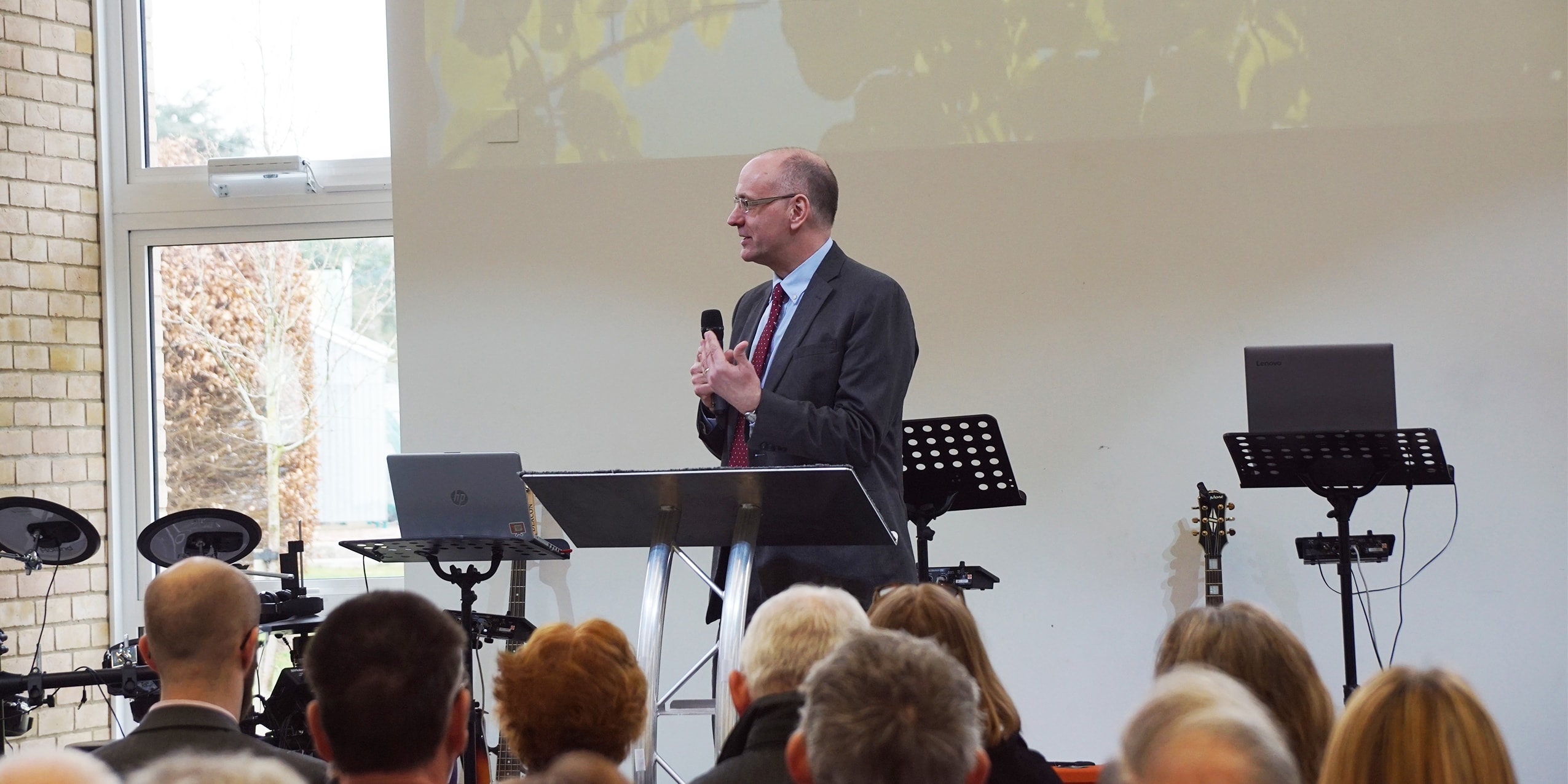 On Thursday 31st January, we formally celebrated the Installation of David Hilborn as Principal of Moorlands College. Over two hundred people including students, graduates, church leaders and friends of the college joined us at our Christchurch Campus to welcome David and to witness this poignant stage in the college's history.
David Hilborn joins Moorlands College as our fourth Principal in seventy years of theological training. For the past seven years, he has served as Principal of St John's College, Nottingham and has previous experience at the Evangelical Alliance and St Mellitus College. David is deeply committed to a well-grounded, evangelical and orthodox faith, and is an excellent fit for the college.
---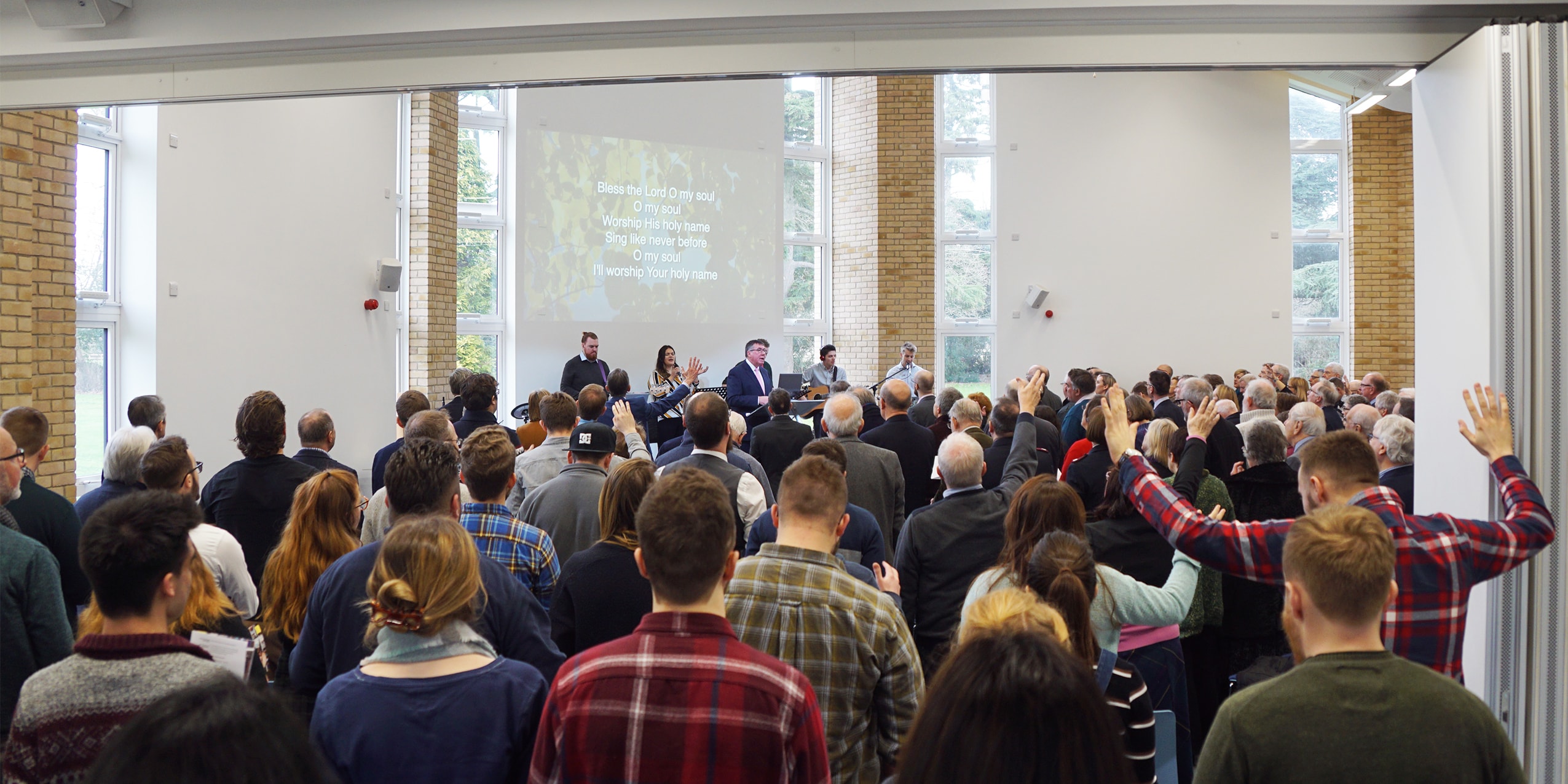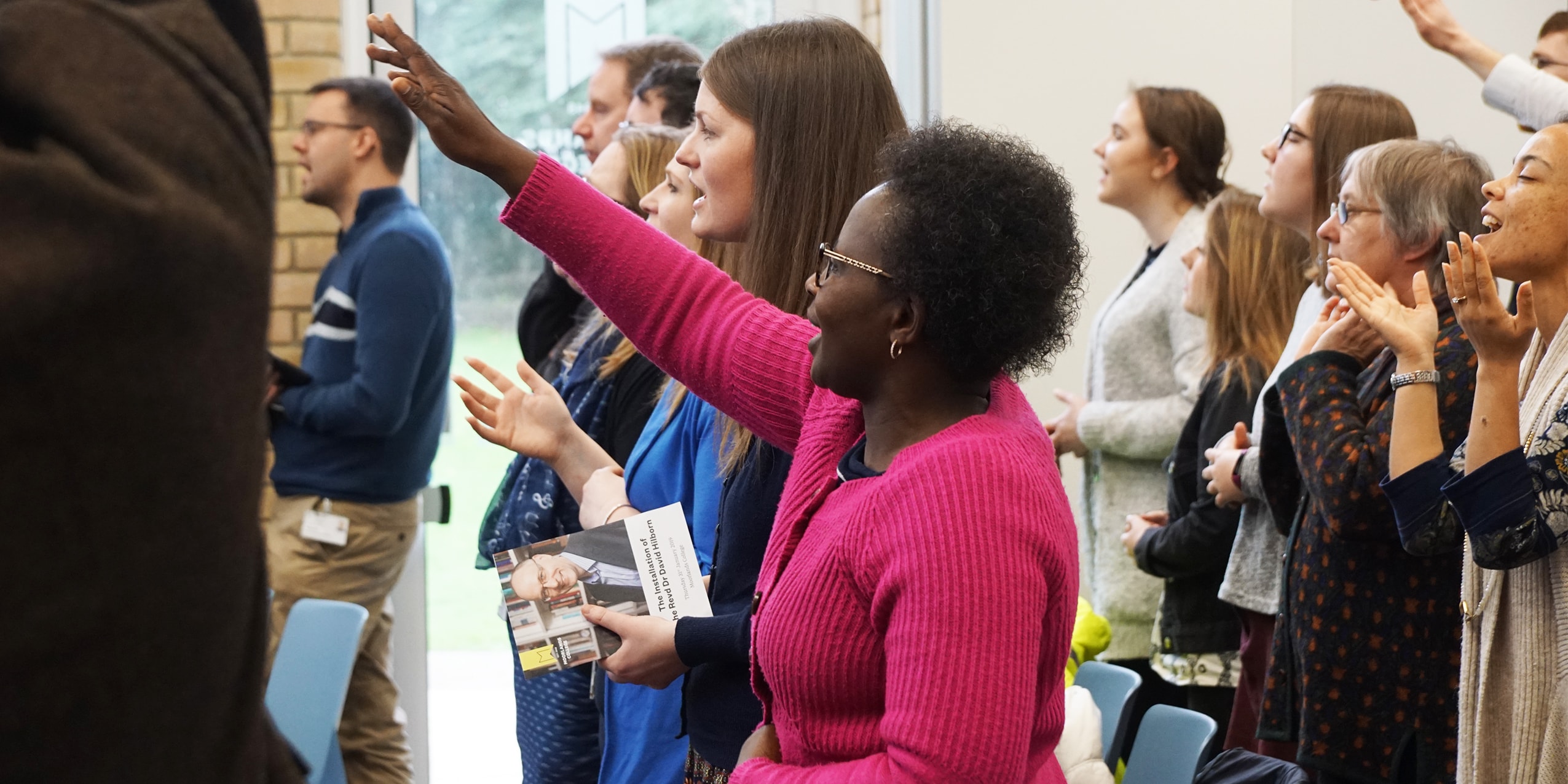 ---
Installation service: In photos

Our service focused on worshipping Christ and giving glory to God for all he has done for us. Ian Coffey, Vice Principal (Strategy), opened the service, noted the significance of the day, and read from the book of Hebrews.
"Therefore, since we have a great high priest who has ascended into heaven, Jesus the Son of God, let us hold firmly to the faith we profess." Hebrews 4: 14
---
Opening prayer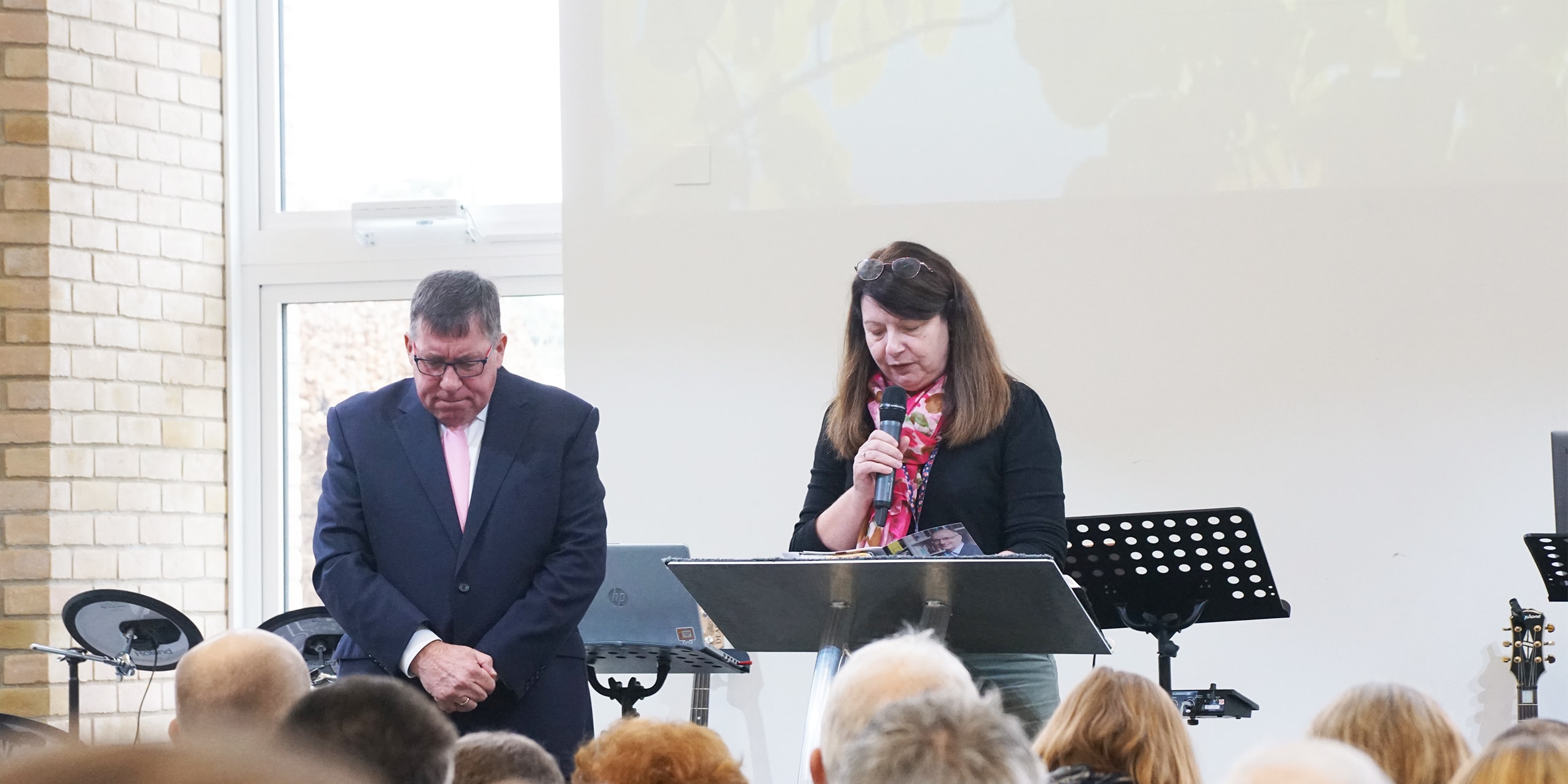 Sharon Prior (Senior Tutor at our Midlands Regional Centre) prayed thanking God for his grace to us "yesterday, today and forever" and asked for God to "lead us forward into the future confident that you who began a good work, will take it forward to completion."
---
Telling the story: Steve May-Miller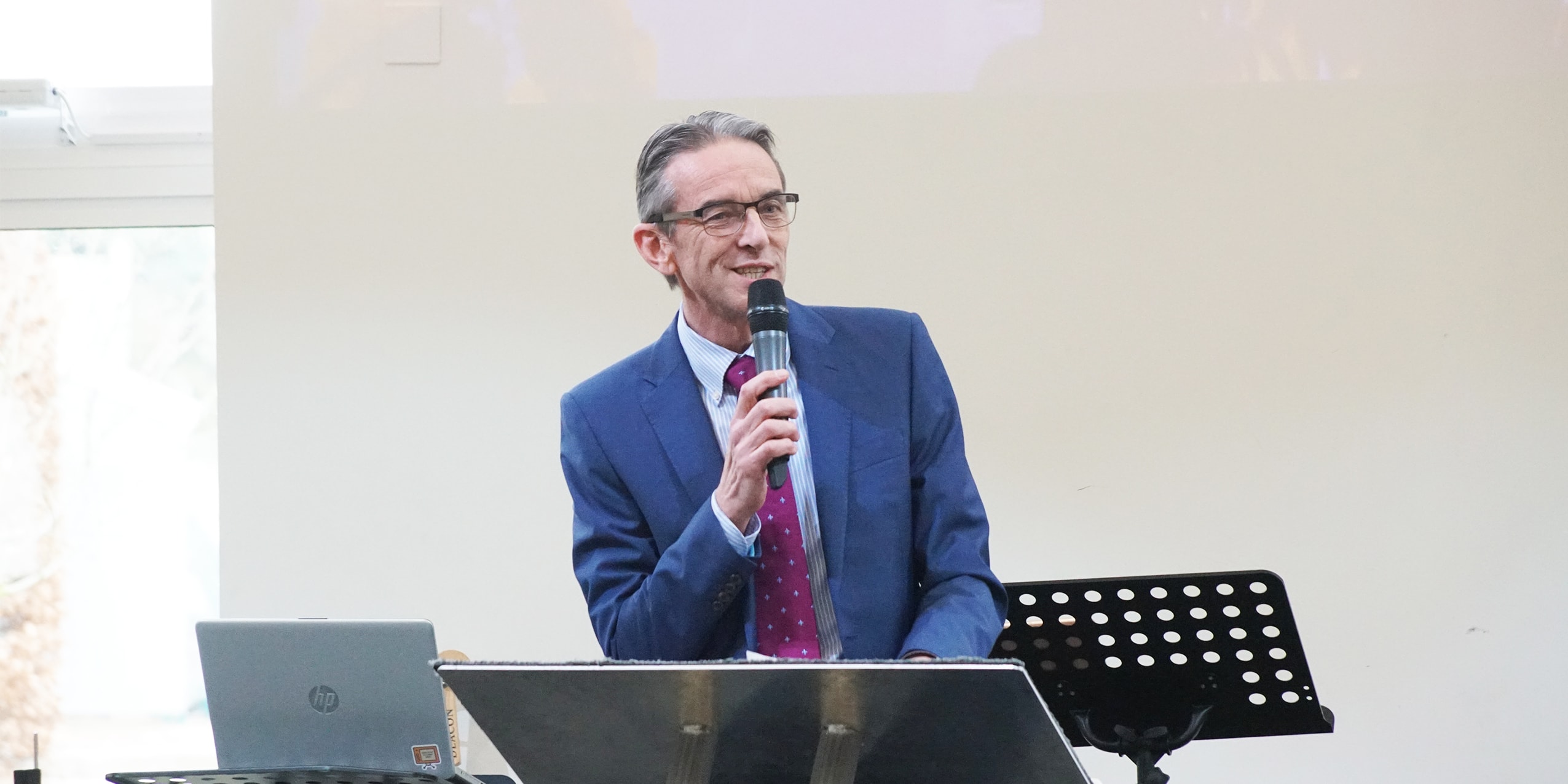 Steve May-Miller, Chair of the Board of Trustees, told the story behind David Hilborn's appointment. He noted that the interview day was "full of honesty, openness, depth and clarity that led us to such an absolutely clear conclusion that God had found the right person to take forward the leadership of Moorlands College."
---
Telling the story: David Hilborn
David Hilborn then shared his part of the story, adding his vision and hopes for Moorlands College under his leadership.
"It was about four months ago that I sat in St Pancras Station, sipping a cappuccino. I was early for a committee meeting for the Evangelical Alliance. Just then, my phone rang. I paraphrase, but the voice at the end of the line said this, "It's Steve May-Miller here. I just wanted to let you know that the Moorlands College Board of Trustees would like you to be the next Principal. Now, as you know, my name is David and, like my biblical name-sake, everything in me right then wanted to get up in the middle of the crowded café, and 'dance before the Lord with all of my might!' The problem was, it was chilly, I was wearing rather more than King David at the time, and the folk in Pret à Manger might never have recovered from the shock if I'd expressed my joy in that particular way! Instead, I told Steve how humbled and thrilled I was to be given such a wonderful opportunity."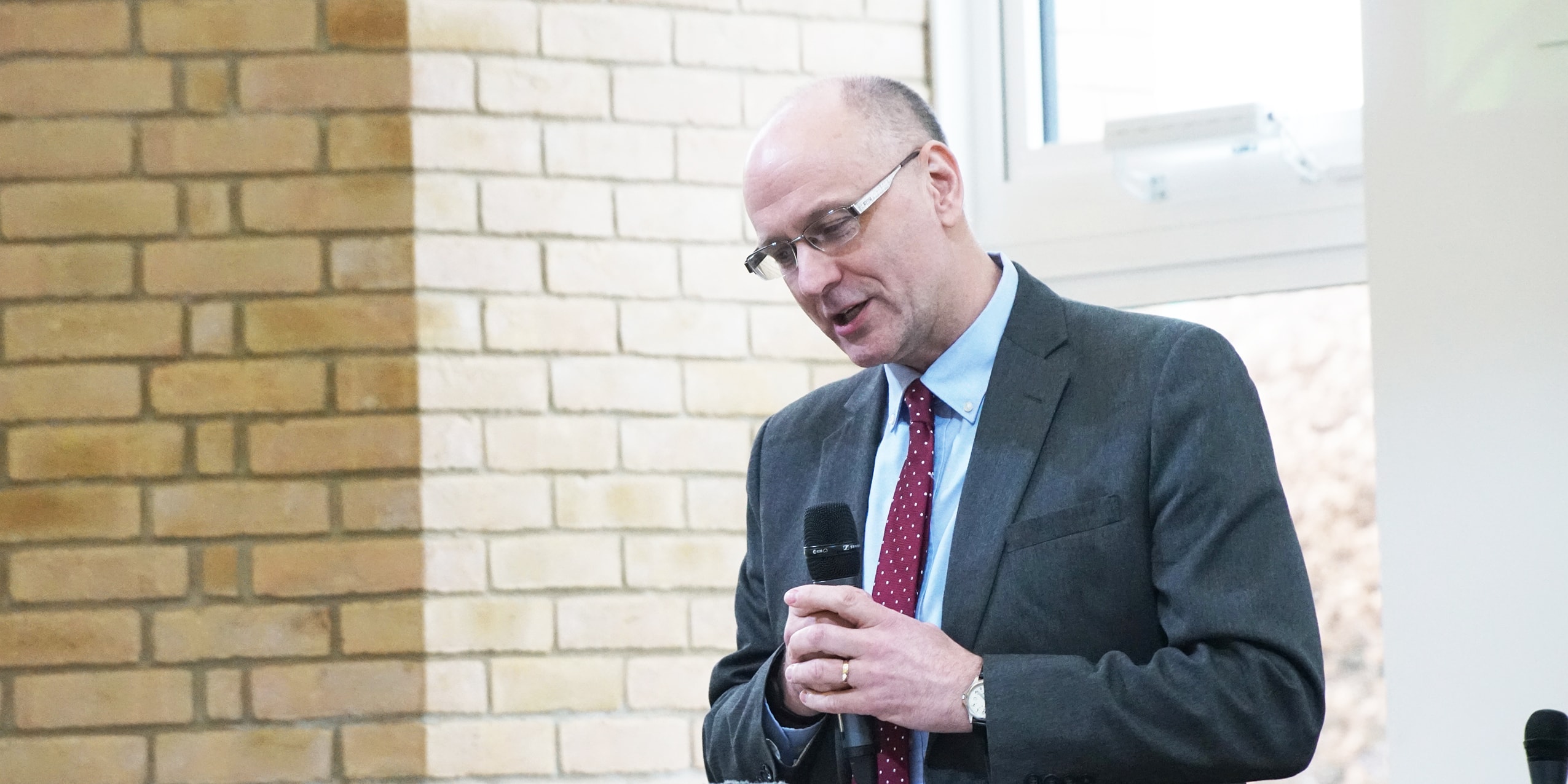 "For two decades I've admired Moorlands from afar as I've watched the college grow and flourish into an amazing community of Christian learning that it is today."
"As I'm installed here, I can assure you all that my vision is absolutely aligned with the Moorlands College vision to equip people passionate about Jesus Christ to impact the Church and the world. My heart is to see biblically authoritative, confidently evangelical theology applied in church and mission. My calling here echoes profoundly the charge of Isaiah 54:2 to 'extend the cords and strengthen the stakes' of the tent God has developed among us here and in our South-West and Midlands centres. You'll hear more about how that lengthening and strengthening of Moorlands' ministry will happen over the coming months and years, but for now I give thanks to God for the patience, support and prayer of my family, friends and colleagues past and present and for the wonderful welcome as I've arrived here at Moorlands College. But most of all, I give thanks to the Lord Jesus in whom God's promises are always 'yes', and in whom alone, our hope is found."
---
Affirmations and promises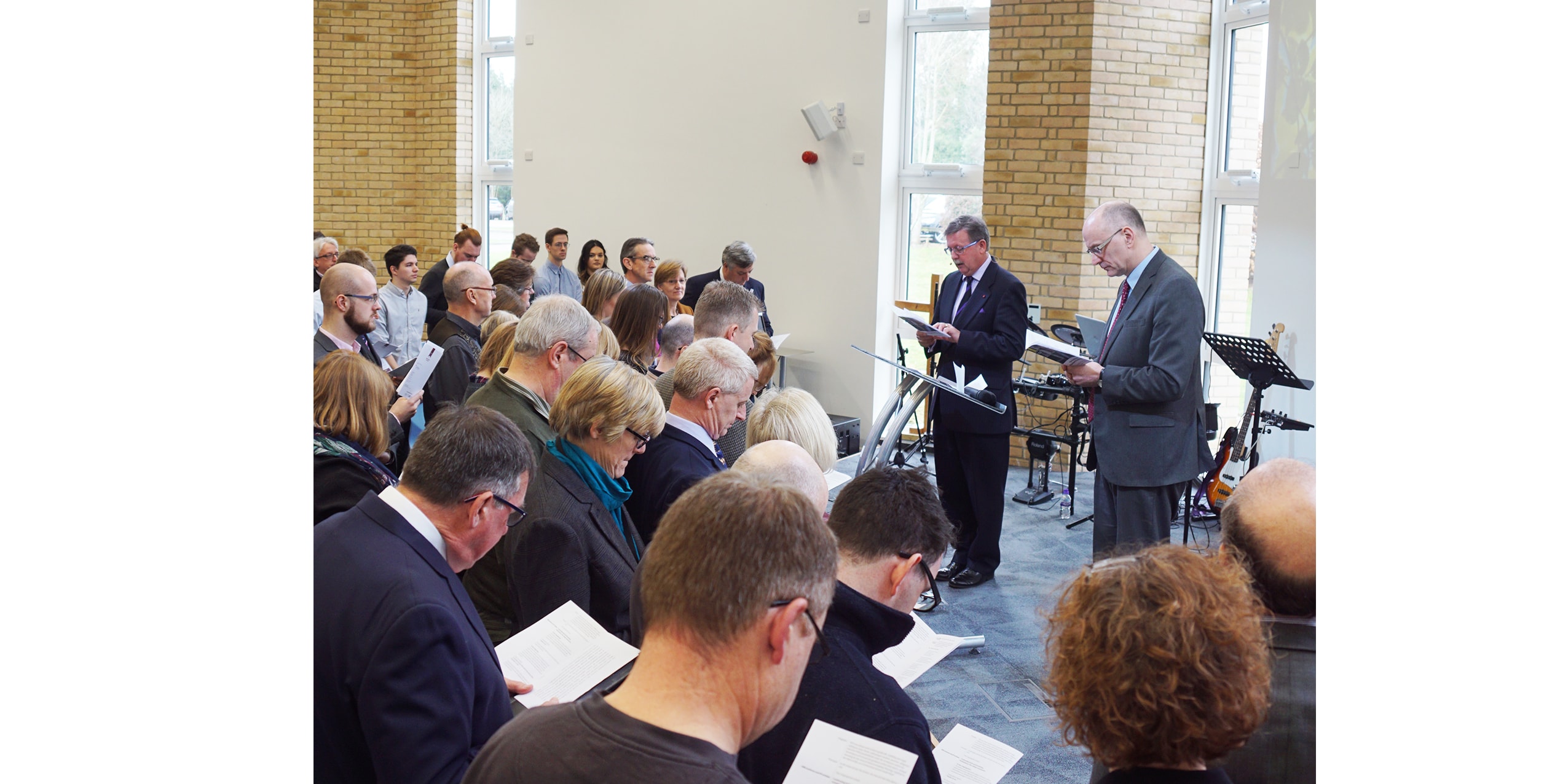 Jonathan Woodhouse (one of our college Chaplains) led David, staff and the congregation through significant affirmations and promises. David declared his commitment to Moorlands College, to God and to ministry as a disciple of Jesus Christ. The staff team and trustees stepped forward to declare their commitment to work under David's leadership and that they would continue to display the love of Christ in their relationships with each other.
---
Laying on of hands and prayers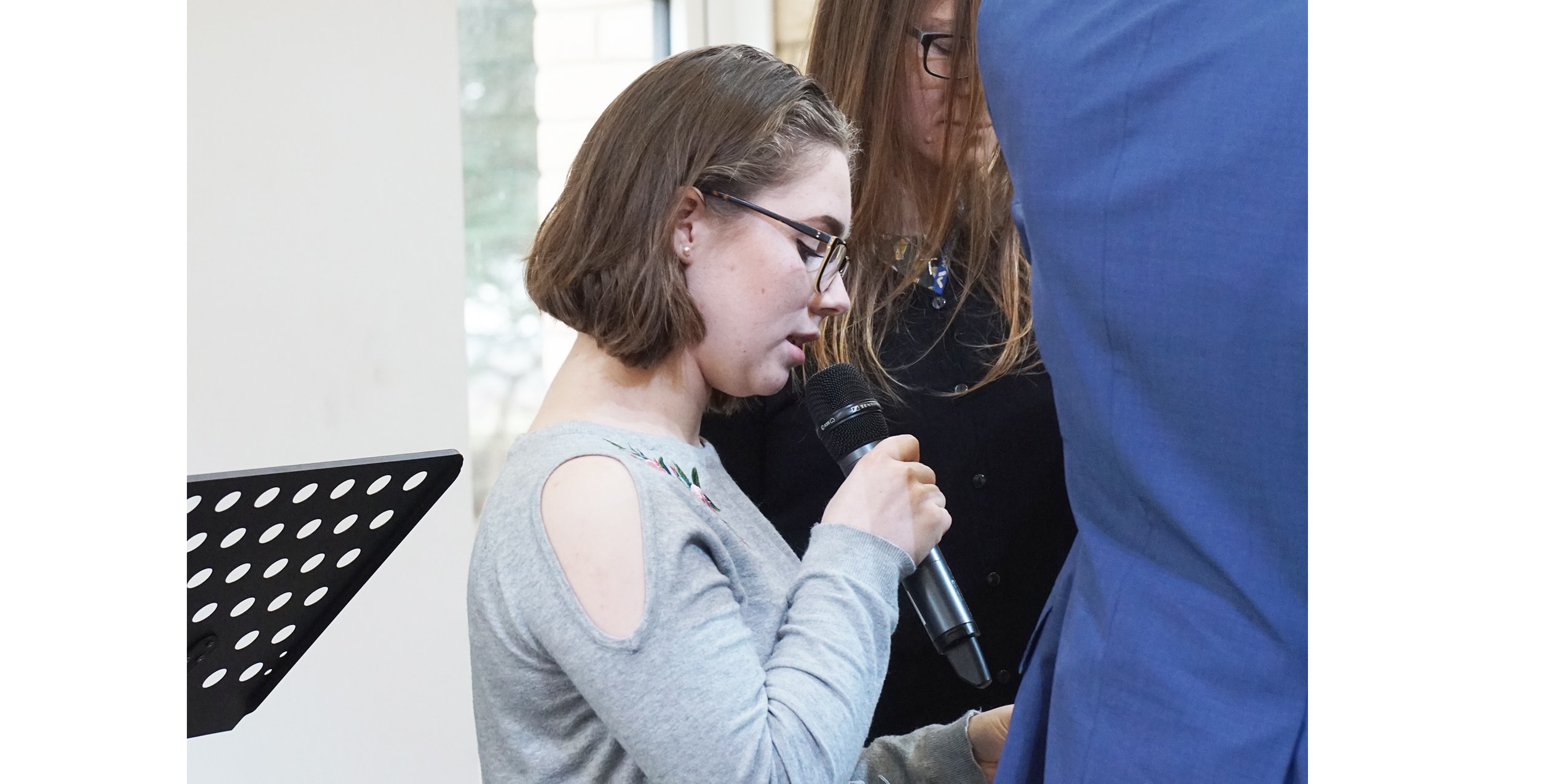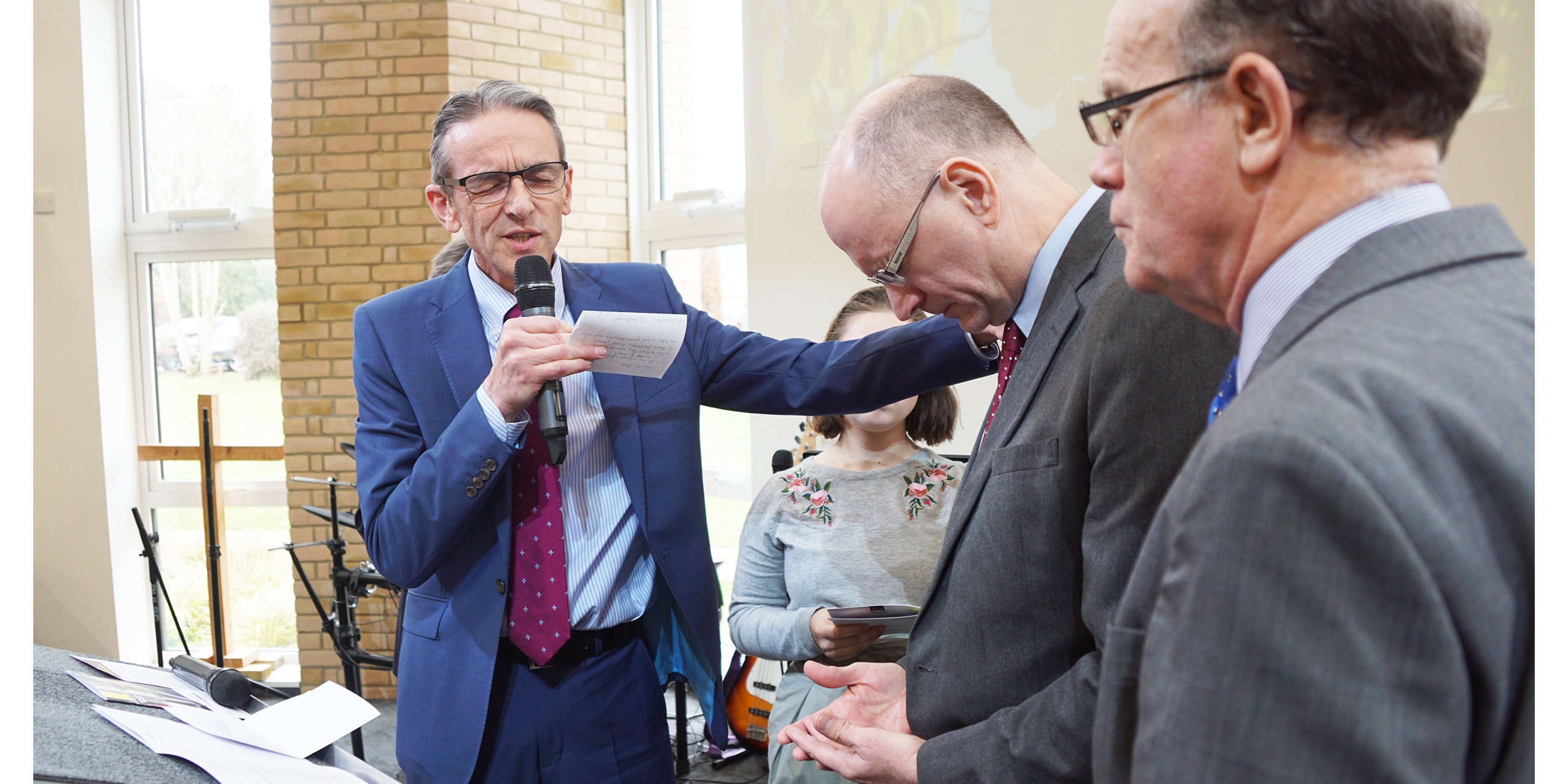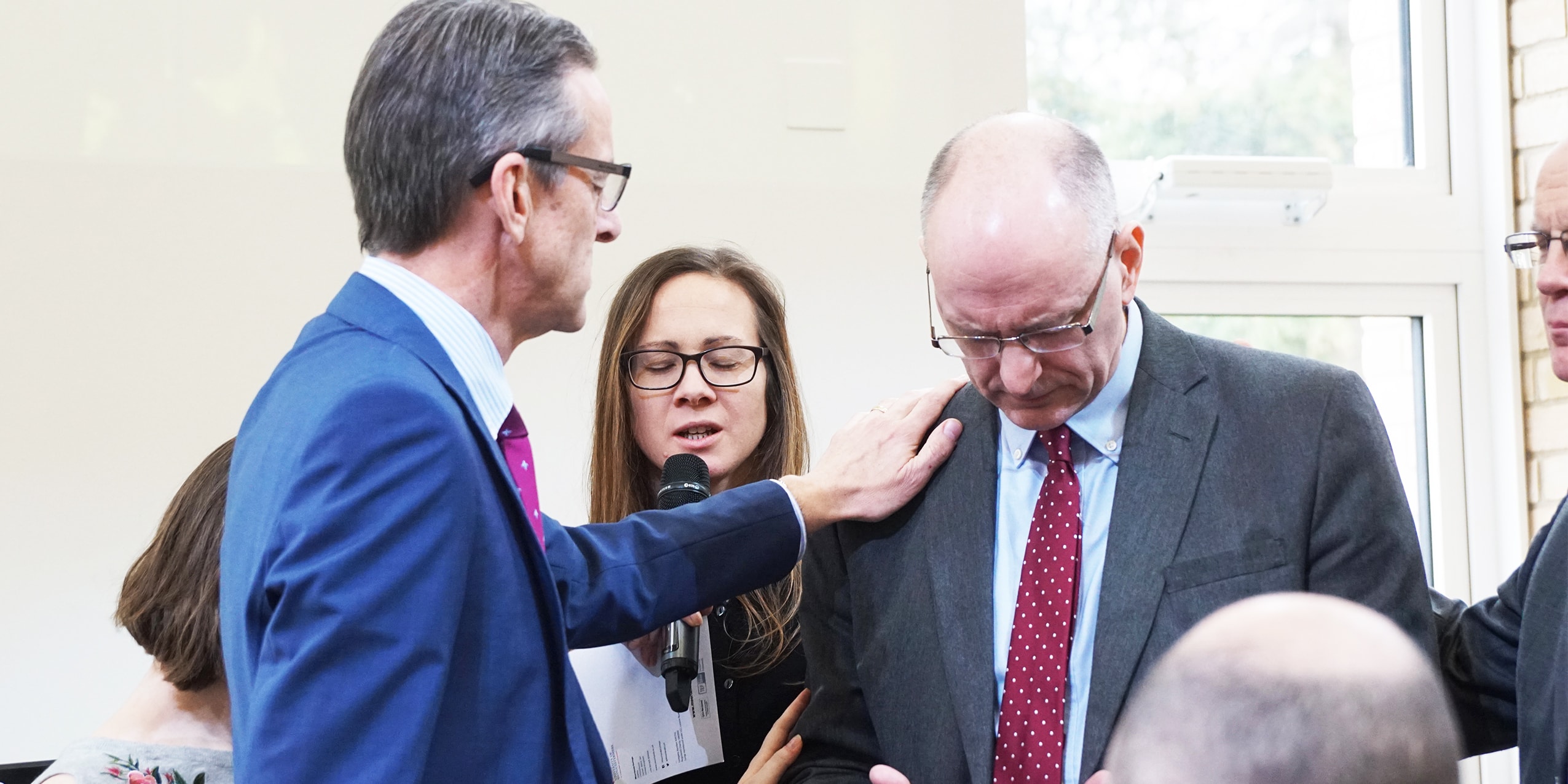 Liz Viney (Chair of the Campus Council), Helen Morris (BA Course Leader), David McLellan (Operations Manager) and Steve May-Miller all prayed for David, thanking God for David's positive impact on staff and students, for his leadership of and strategy for the college, for his work/family balance, and for his future teaching.
---
Scripture Reading
The service continued with a Scripture reading by Rev Mia Hilborn taken from Ezekiel 1:28b – 3:11 which focuses on resilient leadership.
'And he said to me, 'Son of man, listen carefully and take to heart all the words I speak to you. Go now to your people in exile and speak to them. Say to them, "This is what the Sovereign Lord says" whether they listen or fail to listen.'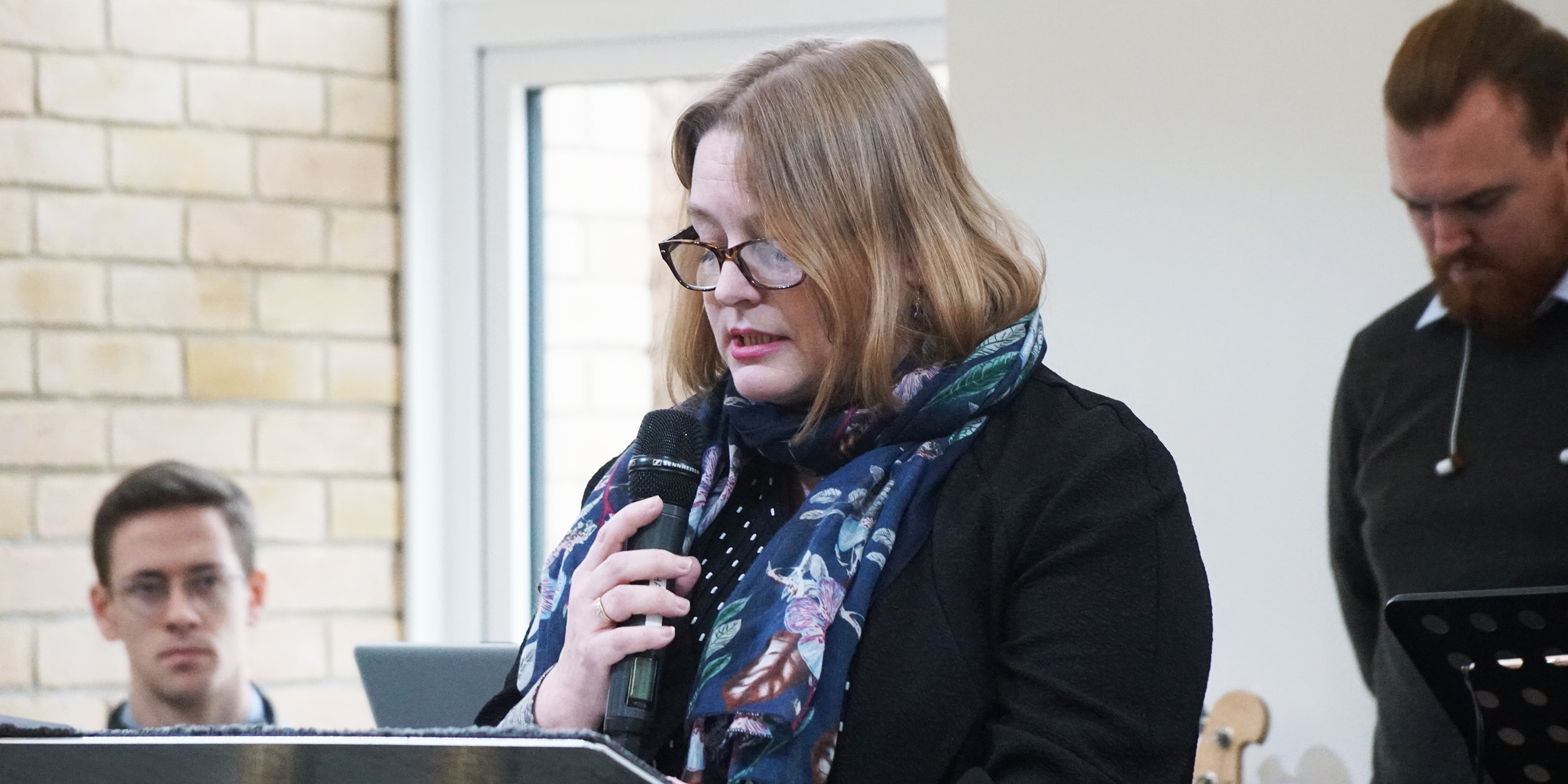 ---
Greetings from Steve Brady
Our former Principal, Steve Brady, shared his greetings and encouragement via Ian Coffey as the baton has been passed onto David.
"I believe David brings just the right mix of gifting and experience to lead Moorlands through the exciting, challenging and necessary changes before it. Under his wise leadership, I pray that the very best, most useful and fruitful period in the college's history will unfold, to the glory of God."
---
Sermon by John Risbridger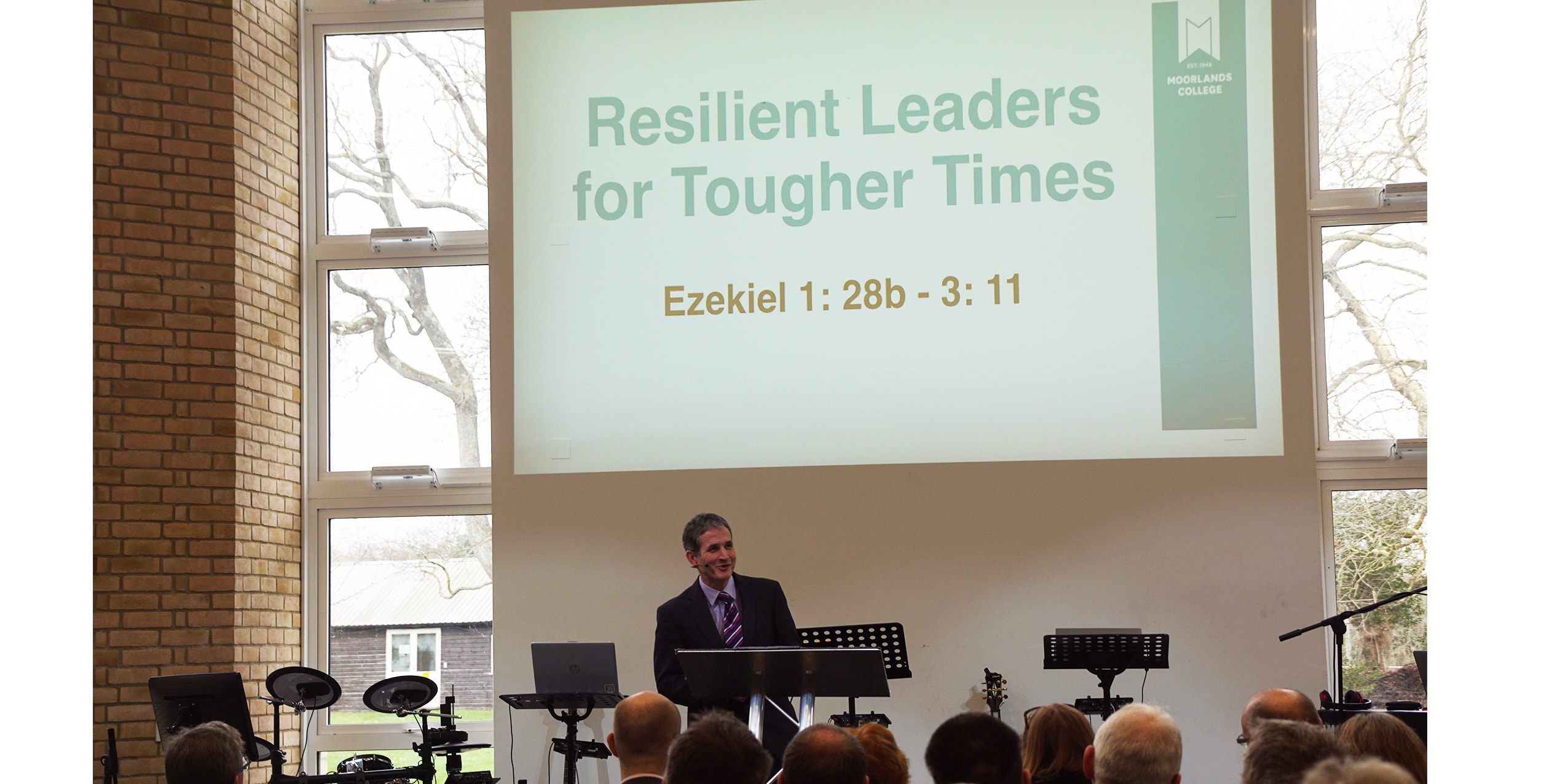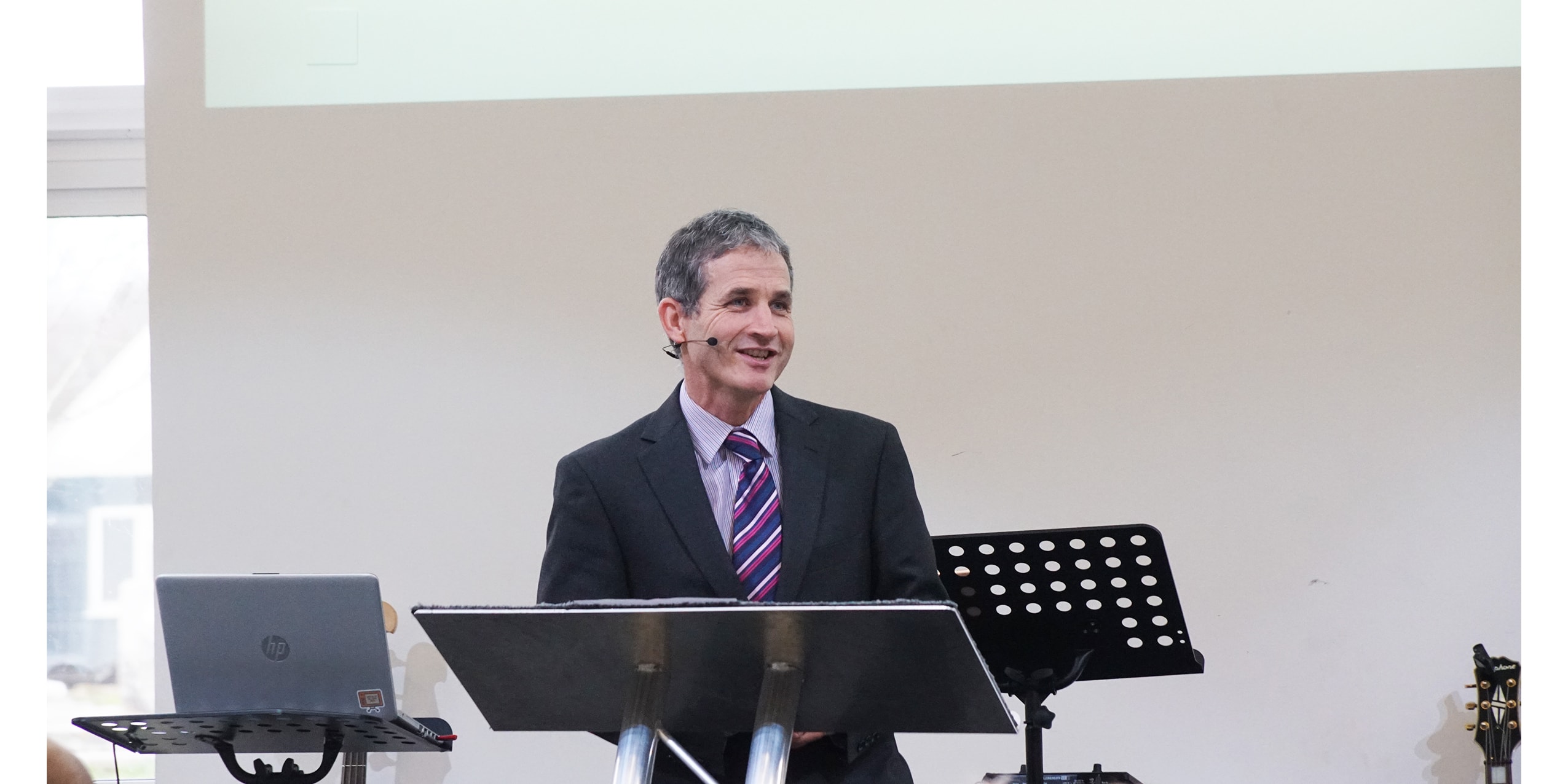 John Risbridger encouraged us all to serve with worshipping, obedient, listening and resilient hearts. Directing his conclusion towards David, John shared: "Our prayer for you is that God would give you the same resilient heart that he promised Ezekiel because you're a worshipper with an obedient heart and a listening one too."
He finished with: "May a generation of men and women be prepared for resilient leadership in tough times. Women and men who worship the same glorious Lord, and who listen to his Word in relish, may speak his Word with prophetic impact."
---
Blessing
The service concluded with further sung worship and a blessing declared by David from the book of Jude. David is just a few weeks into his leadership as Principal of Moorlands College and he's already made such a positive and strong impact on both staff and students. As we look to the future, we step forward with confidence, thanking Jesus for his goodness. We're excited for all God holds for our students and the future of the college.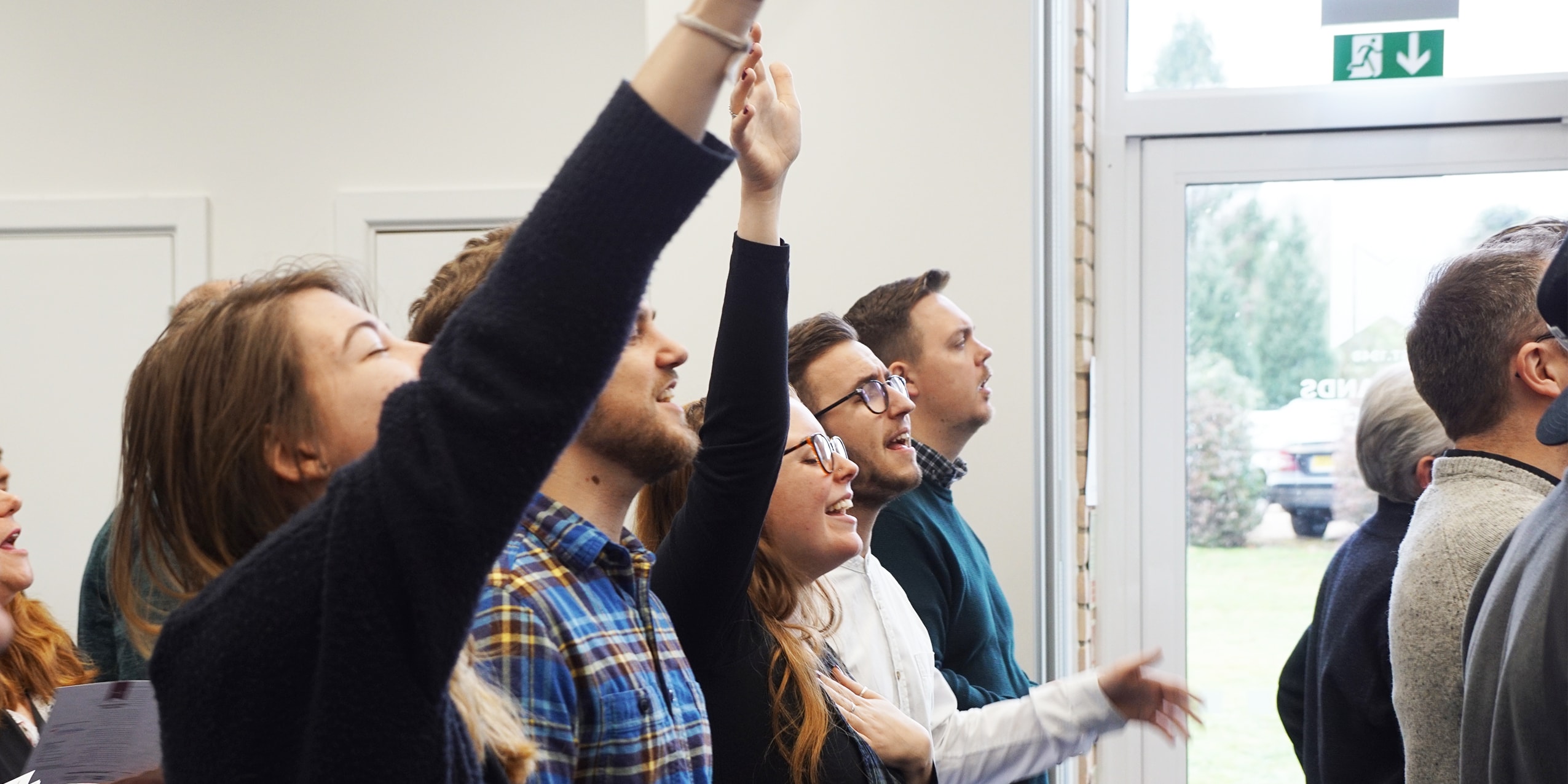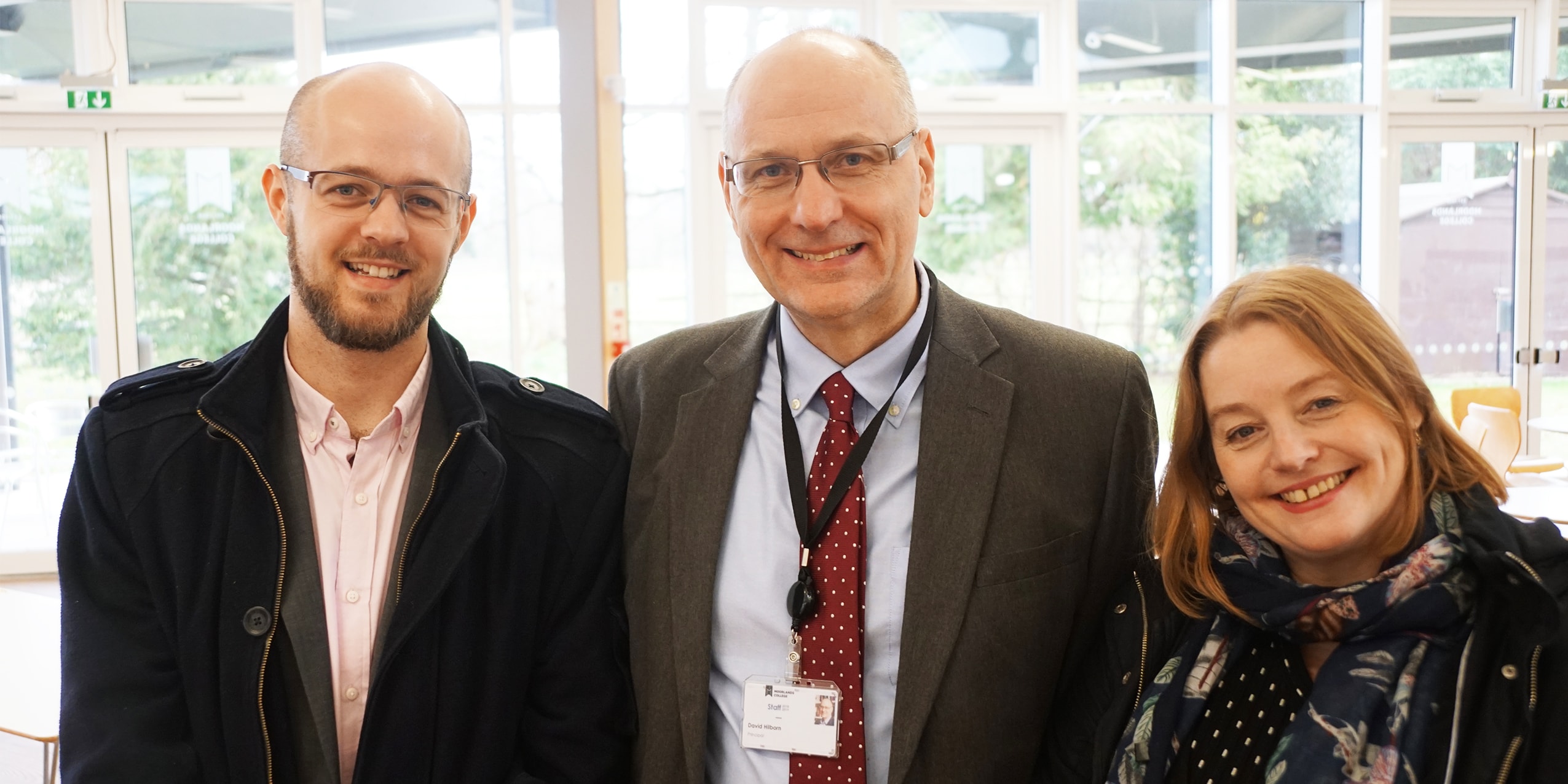 Above: David with his son, Matthew, and wife, Mia. Their daughter, Alice, couldn't join us but was talked about very fondly throughout the day.
---
If you'd like more insight to the service and hear John Risbridger's sermon, you can watch the entirety of the service here.