This 5-week course is for those wishing to increase their understanding of multilingualism in minority language contexts by exploring current attitudes and policies related to language and education globally.
Date(s)
To be confirmed
Application deadline
To be confirmed
Location
Moorlands College, Christchurch, Dorset, BH23 7AT
Price
£740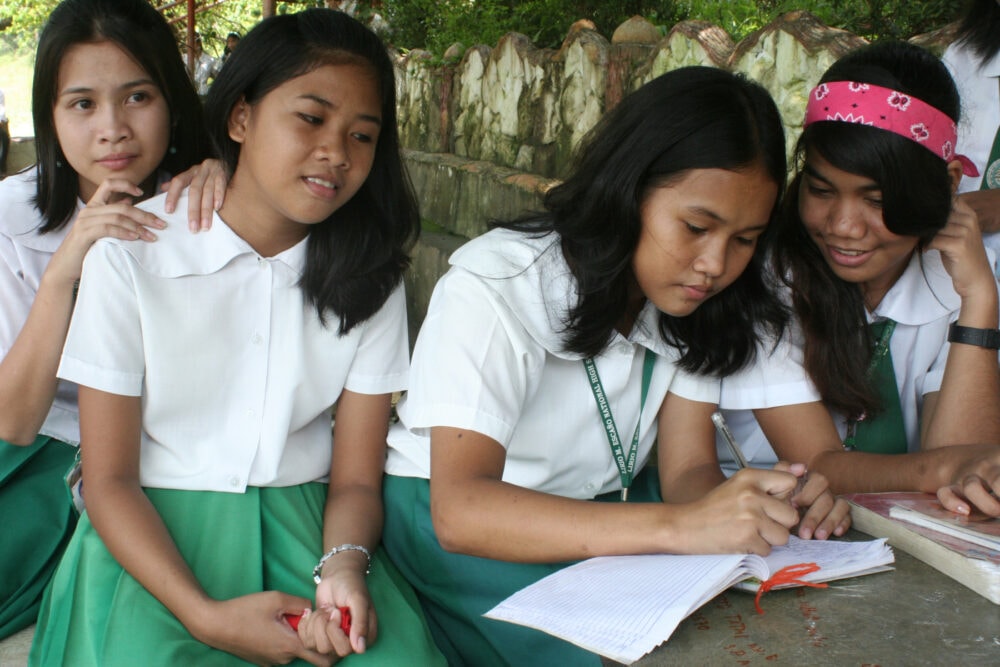 This 5-week course is for those wishing to increase their understanding of multilingualism in minority language contexts by exploring current attitudes and policies related to language and education globally.
---
Training Team
The training team consists predominantly of members of Wycliffe Bible Translators. Between them they have many years of experience of cross-cultural life and work, both overseas and within their home context.
---
Course Content
This course is based on the interrelated principles that children and adults learn best in the language which is most familiar to them, and that those who live in multilingual contexts value being able to participate fully in the life of their community by making use of various languages spoken in their environment. It will focus on programmes that respond to the needs of ethnolinguistic communities and help them to achieve their own development goals in both formal and non-formal contexts, and participants will develop basic skills in planning, implementing, and supporting multilingual education programmes in these contexts.
Topics covered include:
Political, socio-cultural and economic influences on education in minority language communities, including language and education policies and their consequences for minority language groups
Types of multilingual education programmes in different multilingual and social contexts
Review of current research and critiques of the research
Theories of second language acquisition (including the process of transition or bridging between L1 and L2 and additional languages)
Planning the infrastructures — curriculum development, literature production, etc — which are necessary for the sustainability of community-based multilingual education programmes
The principles and processes of planning sustainable multilingual education programmes in the formal and/or non-formal sectors
Documentation and evaluation: why, how, for whom?
Throughout the course, the importance of facilitating the transfer of the knowledge, skills, and attitudes gained through training trainers will be emphasised.
Entry requirements
To be accepted onto this course you need to have the potential to succeed in it and to benefit from it. This is normally demonstrated by:
An Honours degree at 2:2 or above. If your highest level of formal education was taken outside the UK, please see The University of Gloucestershire's website for detailed information about entry requirements for international students.
GCSE in English (Language or Literature) at grade C or above, or equivalent, or an IELTS Academic Certificate with an overall score of 5.5, or equivalent from a different testing system.
An appropriate understanding of, commitment to and suitability for the range of vocations for which these studies prepare you.
If your formal education does not meet these requirements, but you have experience and non-certificated learning to the appropriate level, please get in touch with us to discuss your options.
You will need to show evidence of:
Prior learning, including the learning outcomes of the programme that you have achieved, and other relevant qualifications and experience, including evidence of how your studies have remained current.
A capacity to benefit from the study of practice, as part of your continuing professional or vocational development.
Sufficient academic ability.
---
Further information
The course is taught in collaboration with Wycliffe Bible Translators and SIL International.
Apply now
Please apply using the form below.  We'll let you know in due course if your application has been accepted.  If your application is successful, we'll ask you for a £50 non-refundable deposit. Full payment will be requested one month before the start of the course if you're accepted.
Please note: In order for applications from non-UK/EEA to be processed in time, we request that applications made from countries outside the UK/EEA should be submitted at least 6 weeks before the start of the course (including references sent to the college). This is in order to give sufficient time for a visitor visa application to be processed, and required funds to be released for the commencement of the course.  Assistance with visa application will not be given.